Lana was part of WrestleMania 37 but had to make some sacrifices along the way with her husband Rusev
Lana has come a long way in WWE over the past 12 months and featured at WrestleMania 37. She was partnering Naomi with a chance to face Nia Jax and Shayna Baszler during night two.
Unfortunately, the pair failed to win the tag team turmoil match. It was Lana's former partner, Natalya, and Tamina who got the shot at the gold.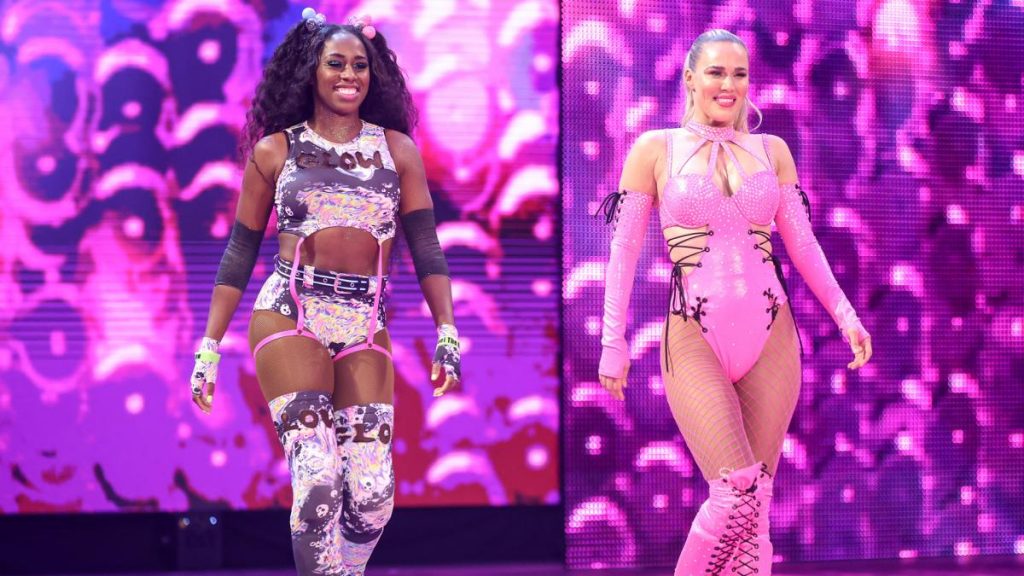 The pair were also unable to dethrone the champions as Jax and Baszler kept hold of the gold. While this was a bit of a downer for Lana, there still was a great story coming out of it.
The Ravishing Russian has worked extremely hard over the past 12 months to improve her wrestling skills.
Lana was the manager of her husband, Rusev, during her early days in WWE. However, she became a singles performer and then joined a few tag teams.
She has been training hard with Natalya and others and claimed that to continue this WWE dream, she was away from her husband for 250 days.
"Yesterday, I was surprised by @ToBeMiro and Dad! My father supported all my decisions to get me here, and my husband supported my decision this year to live in a hotel for 250 days, thousands of miles from home, so I could be closer to training. I'm a lucky woman."
WWE fans in love with Lana at WrestleMania
It was great of Rusev and Lana's father to be present at Mania. This was the first time WWE had live fans in the arena and there was a lot of support for Lana.
While she was a bit of a hit or miss character during the final days of Rusev in the company, Lana has certainly become an inspiration for many.
She was bullied by Jax for a long time but she came up trumps in the end. Lana has won Survivor Series and also got a shot at Asuka's title over the past nine months or so.
Several fans were there to show off their love for Lana as she made her way to the arena.
Lana has certainly turned her WWE career around. She might not have won a title so far, but she is improving with each match.
WWE stars have to make some big sacrifices along the way, and this is another story of how one is doing their best to stay at the top.
More WWE news
Follow our dedicated WWE page for instant WWE news and updates