Robert John Whittaker is one of the meanest UFC fighters in the middleweight division at the moment where he was also a champion, and here is his net worth, payouts, and a lot more
| | |
| --- | --- |
| Net Worth (2021) | ~$2million |
| Last fight earnings | $385,000 |
| Age | 30 |
| Date of Birth | December 20, 1990 |
| MMA record | 23-5-0 |
Robert Whittaker is one of the biggest names in the UFC and is one of the top dogs in the middleweight division. He was born in Auckland, New Zealand but resides in Australia, where he also fought professionally before his switch to the UFC.
He fought in the welterweight division down under and was 9-2 before his big break came in December 2012. Whittaker won The Ultimate Fighter: The Smashes welterweight tournament that month and put his name on the map.
Success followed afterwards but it wasn't until his step up to 185 in 2014 against Clint Hester that he really got into his stride. Since then, he has featured in some of the biggest middleweight fights and headlined some of the biggest UFC events.
Net Worth and payouts
Robert Whittaker has an impressive net worth of approximately $2million as of 2021. The Australian can attribute almost all of it to his adventures inside the UFC octagon for the past 8 and a half years.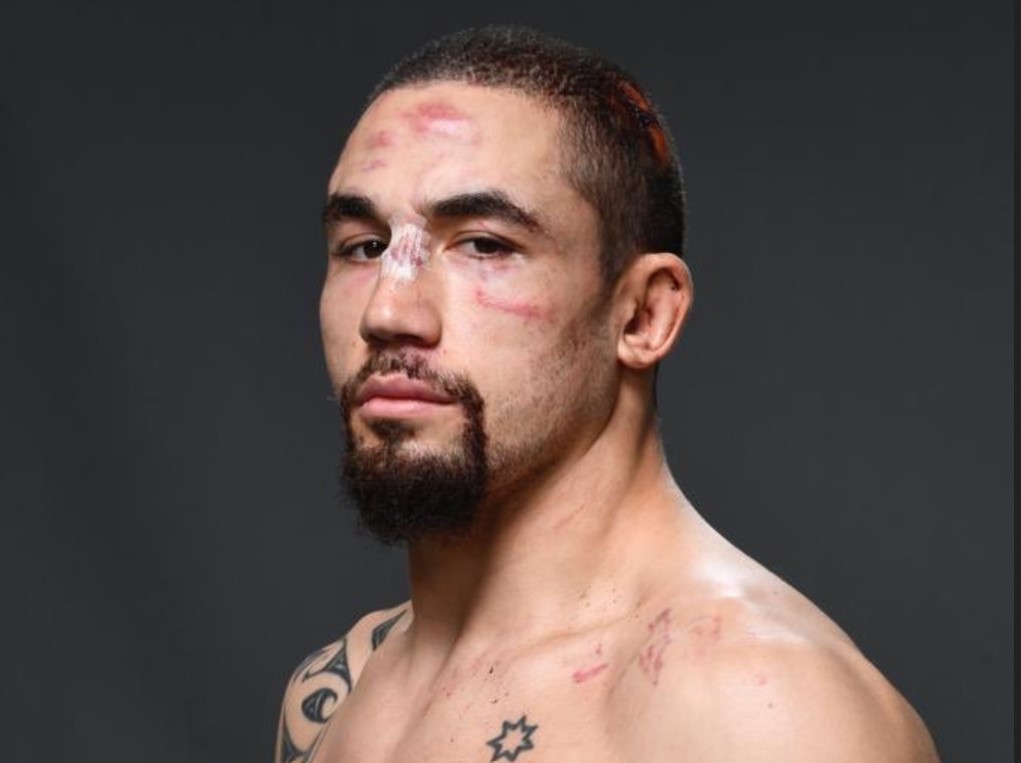 He's also just 30 and has enough time to further bloat those figures. As for his payouts, he took home an impressive $385,000 against Jared Cannonier at UFC 254 in his last fight. His biggest payday, however, came against Yoel Romero at UFC 213 in 2017.
This was the fight where he was scheduled to defend UFC middleweight champion. And to sweeten the deal, 'The Reaper' had $630,000 added to his bank account when everything was said and done. In total, he has earned close to $3million from his UFC payouts alone.
MMA and UFC Record
Whittaker holds a very impressive 23-5-0 professional MMA record which becomes even impressive if his time at UFC is counted. He has a 14-3 record in the promotion, with his only loss in the last 7 years coming against Israel Adesanya.
The Australian became the interim middleweight champion after beating Romero at UFC 213. He was later made the undisputed champion. The two faced each other in a rematch next year at UFC 225 but the fight was made into a non-title bout due to the Cuban missing weight.
His run with the belt was finally stopped by the current middleweight champion, Israel Adesanya, at UFC 243 where Izzy finished him in round 2. Since then, he is on a two-fight winning run that includes a massive win against Darren Till at UFC Fight Island 3.
Wife, Family, and Endorsements
The 30-year-old Whittaker is married to his wife, Sofia. The couple has 4 kids together; 3 sons and 1 daughter. His sons are named John, Jack, and Jace. Whittaker and Sofia's daughter is named Lilliana.
Whittaker also has legal guardianship of his his younger half sister and brother, Kerehi and Henry Matafeo. The former UFC middleweight champion's father is Australian with European descent while his mom traces her descent back to the Samoans.
He has a ton of endorsements backing him as well. Bethesda, Sweet Central, Live Athletic, Rival Sports Management, Stand Strong Boxing, Musashi, Kaplan, Gracie Academy are all sponsors of Whittaker.
Next Fight
Whittaker last fought at UFC 254 in October 2020, the same PPV where Khabib Nurmagomedov last fought in his MMA career. Whittaker beat Cannonier then via unanimous decision.
And he has a big fight lined up for himself now. Whittaker took on Kelvin Gastelum at UFC on ESPN 22 on 17th April. It comes after his original opponent for the fight, Paulo Costa, pulled out of the fight due to an illness.
Whittaker is the #1 ranked contender at 185 and Costa is #2. He took on the 8th-ranked Gastelum and got the win after a dominant performance.
Whittaker also called out Adesanya after the fight and wanted to face the champion in Australia.
More UFC News:
Follow our dedicated UFC page for instant UFC news and updates