Georges St-Pierre discusses what aspects of Khabib Nurmagomedov scare him inside the octagon
You don't really get anywhere near a 29-0-0 professional MMA record unless you're the best of the best. And that's exactly what Khabib Nurmagomedov was.
The Russian reigned supreme in the UFC lightweight division before calling it quits at UFC 254 after his third consecutive title defence, beating Justin Gaethje comprehensively.
What was so amazing about his fights was that he never really looked out of control. Khabib dominated the octagon and you could tell that he always had the upper hand.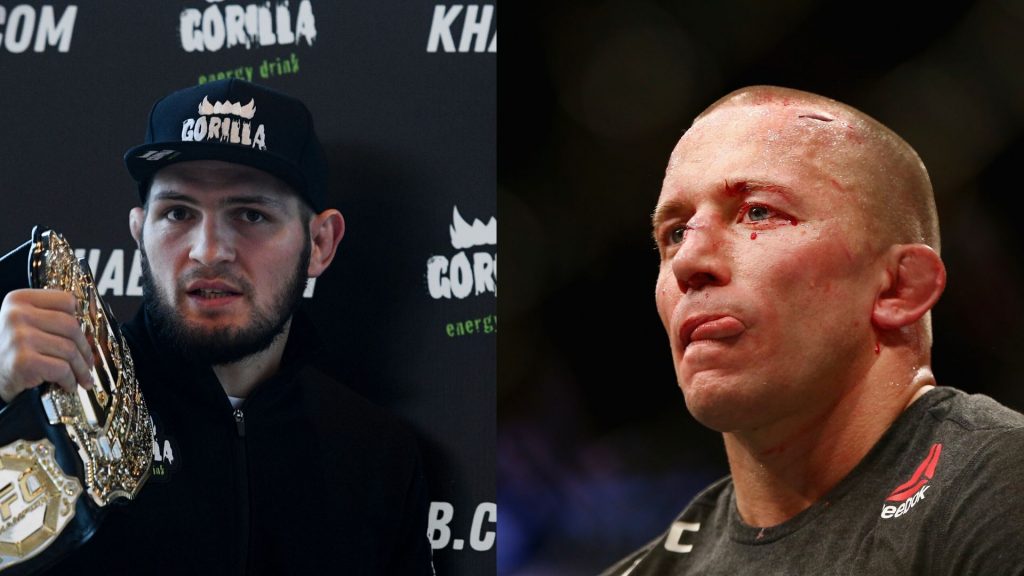 It's one saying when say it, though, and it's a completely different thing when such views come from an MMA legend like Georges St-Pierre.
The former UFC middleweight and welterweight champion was on the Joe Rogan podcast earlier this week as he discussed a return to fight Khabib.
GSP highlights why Khabib Nurmagomedov is so scary inside the ring
The Canadian stated that he did consider a return one time, but the prospect of him turning 40 turns him away from making that decision.
But before that, he highlighted why he thinks 'The Eagle' is so deadly inside the octagon as he mentioned how he breaks down his opponents not just physically, but mentally as well.
"To me, Khabib is one of the scariest. Because he is beating you down… not only beating, breaking you mentally and for me, that is worse than anything. For me, he's the scariest one, pound-for-pound, Khabib."
It's a shame that we would never have these two go up against one another, but in all honesty, there is nothing really there for them to fight for.
Both of them have swept their respective divisions during their time at the top and don't have anything left to prove.
It would, however, have made for a once-in-a-lifetime MMA match between two 'GOATs' for the fans and one hell of a payday for Dana White.
More UFC News:
Follow our dedicated UFC page for instant UFC news and updates