Sasha Banks wants to be in the WWE Hall of Fame and she wants to be the youngest to achieve this feat
Sasha Banks is one of the greatest female wrestlers ever to have graced WWE and that is saying something.
The 29-year-old is a WWE Grand Slam champion and goes into WrestleMania 37 as the SmackDown Women's champion too.
Banks faces a tough task in Bianca Belair but The Boss isn't worried about that. She has made a name for performing on the grandest stage and is now a bona fide actor too.
Banks plays a role on The Mandalorian and seems to have a lot of plans for the future. However, she wants to create history next year and shared those thoughts with The Root.
The Boss claimed that she wanted to be in the WWE Hall of Fame in 2022 as the youngest inductee:
"The next thing I want to do is go into my rightful place in the [WWE] Hall of Fame next year.

"I feel like I earned that, I deserved that, and why not accomplish that goal? Next year I'll be 30, so I'll be the youngest."
Banks has achieved almost everything there is in WWE and she is a future Hall of Famer for sure. The Boss, however, has a few more titles to win before she is done and it would be a major surprise if she is inducted into the WWE HOF next year.
Sasha Banks bitter about not being a double champion
Belair has been on an incredible rise since she came to SmackDown. The EST of WWE also won the 2021 Royal Rumble and always had Banks in her sights.
While Belair is a tough task for Banks, The Boss is upset about not being a double champion. Banks and Belair were paired up ahead of WrestleMania and had two goes at the Women's tag titles.
The pair failed to win the gold and The Boss hit out at Belair over this:
"If she would've listened to me, she would've walked into WrestleMania as the Women's Tag Team champion, but she didn't want to.

"She got a big head, she got a long braid, but come WrestleMania 37 I'm gonna show her what she already knows: That I'm the boss, the blueprint, and the standard for the women's division."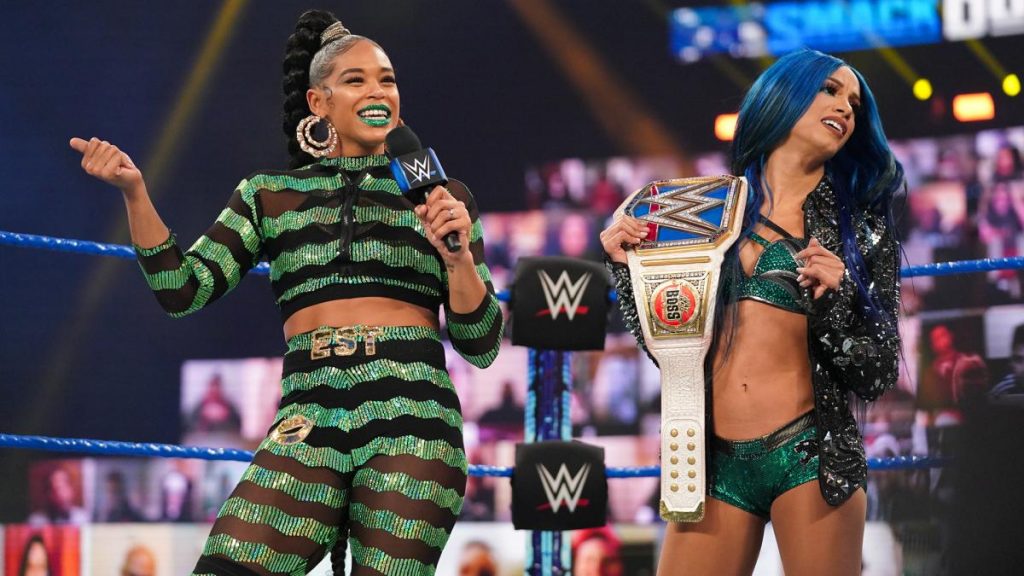 Banks vs Belair is going to be quite an event and WrestleMania 37 is the perfect stage for that.
More WWE news
Follow our dedicated WWE page for instant WWE news and updates