Asuka is one of the biggest WWE superstars in the women's division
It has been over 5 years since Asuka hit the ground running in WWE NXT. The Japanese wrestler won the NXT Championship before making the journey to the main roster.
And she has never looked back since. The current WWE RAW women's champion is also the 2nd women's Grand Slam champion and the 3rd women's Triple Crown champion.
The 39-year-old has achieved this success in a very short span in the promotion, and Big E, for one seems to be a huge fan of her.
Big E, who has himself won the NXT championship, was on the latest episode of the Busted Open podcast to discuss WrestleMania 37.
'The grandest stage of all' is just a few days away and Big E is himself involved in a big title fight as he goes up against the recently-turned heel, Apollo Crews, to defend his Intercontinental title.
Big E explains why WWE superstar Asuka is one of the best in the business
And the defending champion found the time to give his two cents on Asuka as he described her as one of his favourite wrestlers to watch on the show.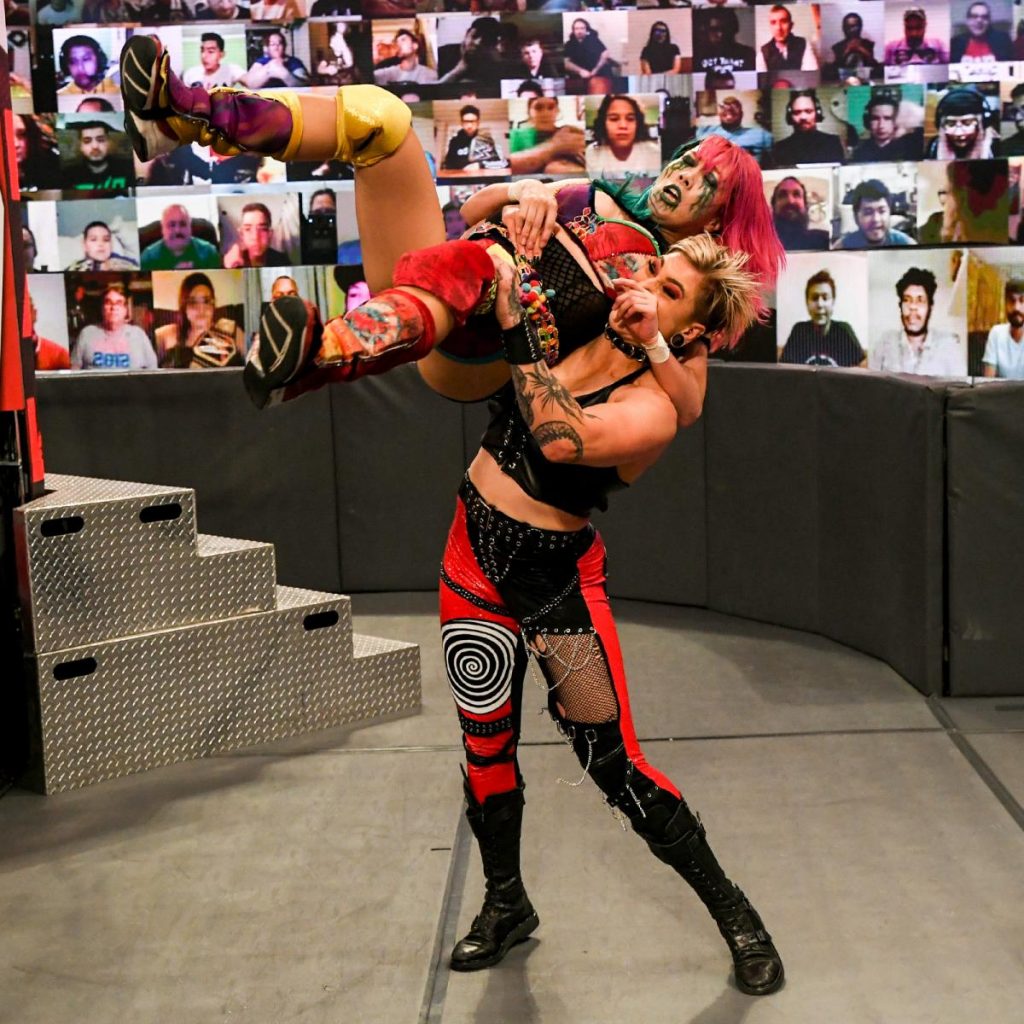 "Asuka, to me, is maybe my favourite wrestlers, barring male or female, on the planet. The issue with Asuka is that she doesn't have the same machine behind her to make her feel like… I don't think she has had the same opportunities to have these massive WrestleMania moments and the huge opportunities that the others have."
So Big E does acknowledge that Asuka has not had the big 'Mania moments. But when it comes to ability and skills, he rates her very, very highly.
"…if you want to talk about ability and charisma, and her ability like, what she was doing during the beginning of the pandemic era when she was working both shows because she was the tag champ… like, she is someone who is a generational talent. There's never going to be another Asuka, in my opinion."
Well, those are some big words. And she can really live up to her billing if she manages to beat Rhea Ripley at WrestleMania 37. This could well be the 'Mania moment that is missing from her incredible CV.
More WWE News:
Follow our dedicated WWE page for instant WWE news and updates