"Want him to be happy" – Edge comments on Christian's departure to AEW
Edge comments on his friend, Christian, leaving WWE in order to join AEW
AEW signing Christian was one of the biggest news in wrestling this year. "Captain Charisma" had a career littered with success when he was at WWE.
This included a 3-year-long tag team spell with Edge from 1998 to 2001 where the two really made a name for themselves.
He explored his options after leaving WWE in 2005 but returned again in 2009. Christian hadn't fought a singles match since 2014 before his joined AEW in March this year.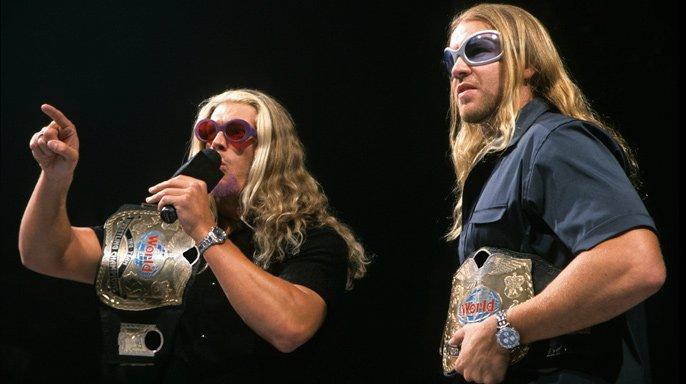 And it is understandable that Edge, his best friend in and outside the ring, would have felt a flurry of emotions when the news broke to him.
Speaking on the Sports Illustrated media podcast (h/t 411mania), 'The Rated R Superstar' mentioned that he was happy for his friend that he got his move.
"I'm not bummed. I want him to be happy, and I want him to get the respect that he deserves. Because I'd like for him to get the on-air respect that the locker room shows him."
Edge stays supportive of Christian despite changing of allegiances
And like all good friends, the 2021 Royal Rumble winner is supportive of his friend, who he thinks will get more respect in AEW.
Edge also mentioned that the move will have no effect on their friendship and that wherever the two may be working, they will always be good friends.
"I just want him to be wherever he's going to get that respect. Because whatever the initials are, he's my best friend. I want him to be happy, and I want him to be able to do hopefully what I get to do, which is go out on your own terms…"
Edge is enjoying a great comeback for himself on WWE. He made his 2nd return in as many years at Royal Rumble, when he came out as the #1 entrant in the 2021 edition and went on to win the whole thing.
He is now primed to take on Roman Reigns at WrestleMania 37 for the WWE Universal title. And Christian would be hoping that he can replicate this success for himself at his new job.
More WWE News:
Follow our dedicated WWE page for instant WWE news and updates