Bobby Lashley attacked Shelton Benjamin and that is possibly the end of the WWE Hurt Business faction
WWE Raw saw one major story taking place as Bobby Lashley effectively ended the run of the Hurt Business.
Lashley, the WWE Champion, was upset that former tag champions, Shelton Benjamin and Cedric Alexander, could not beat Drew McIntyre in a handicap match.
McIntyre faces Lashley at WrestleMania 37 and this win ensured that Alexander and Benjamin were barred from ringside for this clash.
While it was testament to McIntyre's abilities that he beat two men, it also portrayed Lashley as a champion that needed something extra to beat the challenge.
That, in itself, is extremely weird. Lashley was built as The All Mighty, a monster, someone who could take out anyone he wants. Yet, he wants others to soften McIntyre up. Lashley also challenged the other Raw roster to beat McIntyre up but the Scot keeps on standing tall.
WWE need to make Lashley a behemoth again, that would make McIntyre possibly winning the title back a great story.
However, WWE also brought up an old issue that has plagued them for years. The Hurt Business was a legitimate stable. MVP had done a great job since returning and all four men in the group held gold for a while.
He saved Lashley from a terrible Lana-Rusev storyline. Alexander had no real direction and the same could be said about Benjamin.
Lashley became this unstoppable force under MVP and won the US title before getting the WWE one. Alexander and Benjamin won the tag titles and looked great before losing the gold. Yet, WWE decided to dismantle a proper stable just before WrestleMania 37 and it made little sense.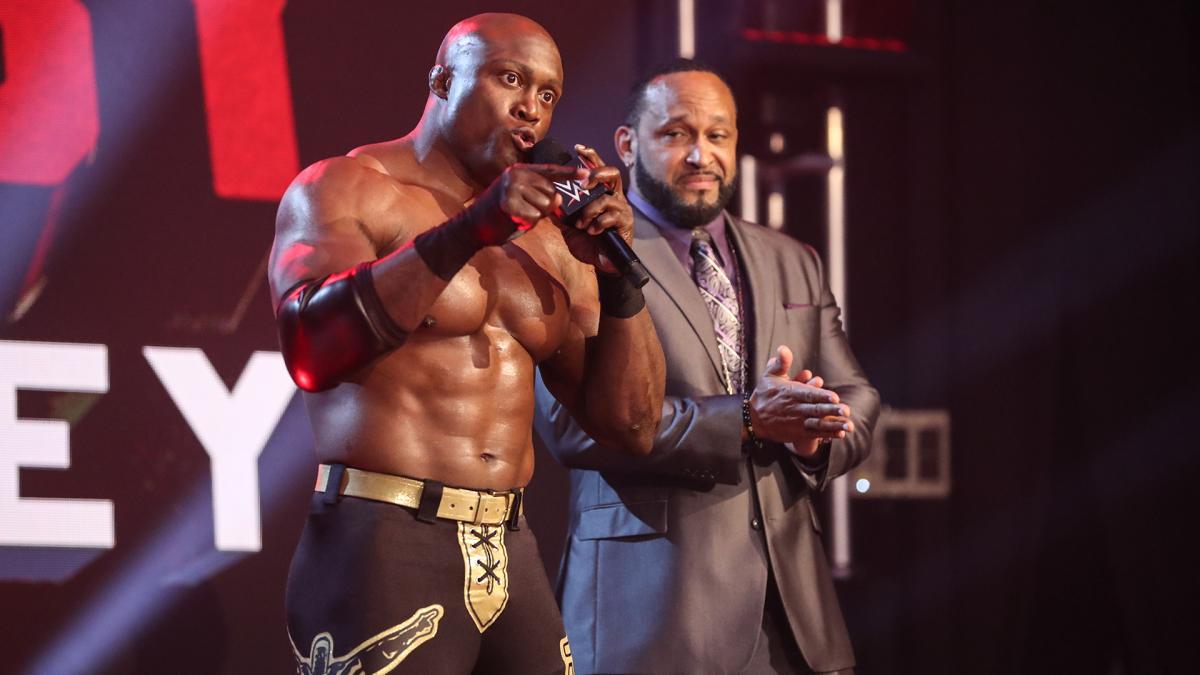 The fans were enjoying this, at least a part of them, but this isn't the first time WWE have pulled the trigger on something successful.
WWE keep building and breaking teams regularly
There doesn't seem to be a pay-off for any investment in WWE these days. Storylines aren't build over months and very rarely does someone remember something done a few weeks back.
The ill-fated WWE Underground was an example. Shane McMahon brought up Omos but there seems to be no relation between them now.
Retribution is another classic example of that. It seemed like a decent idea at the start, but the end of the group was so crazy and swift, no one saw it coming, at least not this early.
There was a time when factions would work together for years and they would have a rival too. However, those days are long gone. Zelina Vega and Andrade teased a faction with Angel Garza but two out of those have been released just months after they made the group.
Vega was touted as a singles star before the team was broken up, but now she is a streamer. Andrade was released recently while Garza got a new look but no direction. All three are talented stars but WWE doesn't know how to use them.
They again did that with The Undisputed Era but this could be forgiven as the quartet had dominated NXT for a few years and it could also see one or two stars move to another brand.
WWE's decision to split stars sometimes works though. Big E getting a singles run away from The New Day is great but WWE has the ability to botch this up massively.
Tag teams also on WWE's radar
Factions just don't seem to be interesting to WWE despite there being a bucket-load of talent on the roster.
WWE, however, also had created and split tag teams as and when they please. Peyton Royce and Billie Kay were split up before Royce was paired with Lacey Evans and now she has nowhere to go.
Sasha Banks and Bianca Belair were paired up a few weeks before WrestleMania 37, despite them going to face each other at the PPV.
Ruby Riott and Liv Morgan were part of the Riott Squad. They were split into singles competitors and became rivals before being paired back.
Naomi is teaming with Lana while the Russian was with Natalya a few months back. Natalya is now with Tamina, who was with Naomi too.
WWE just don't know what to do with their stars and pairing and splitting them up doesn't help the talent or the fans.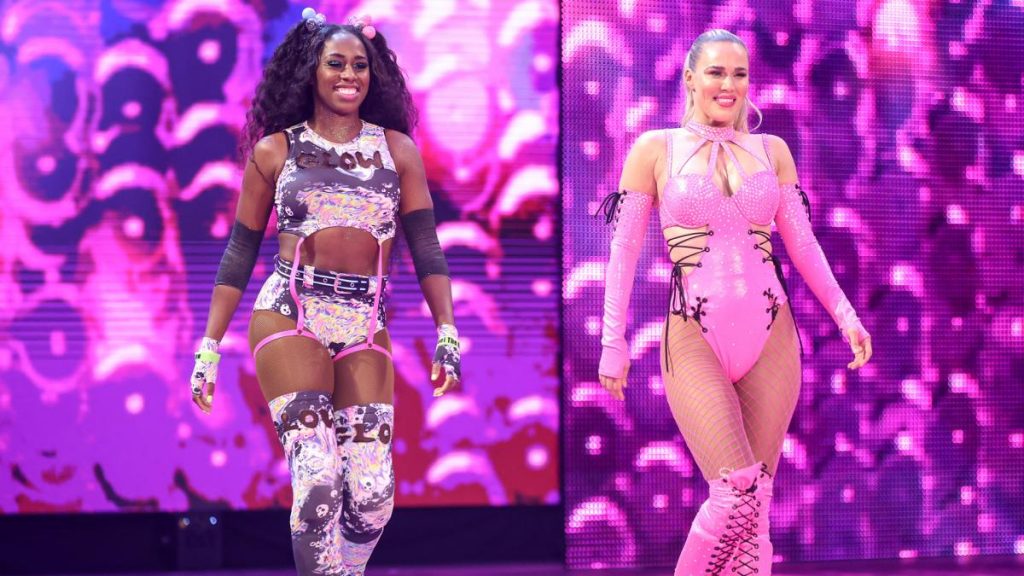 If WWE can't make for compelling storylines with multiple teams, fans also cannot be expected to invest in it.
WWE teams now feel like a game of chance, if it clicks, they might keep working. If it doesn't click in a couple of months, they are disbanded.
Of course, there are success stories such as Roman Reigns getting Jey Uso in or Bliss and The Fiend working together, but again, it all just feels random at times.
More WWE news
Follow our dedicated WWE page for instant WWE news and updates