Jon Jones was watching UFC 260 as Stipe Miocic lost to Francis Ngannou
All eyes were on UFC 260 as the main event saw Stipe Miocic defend his Heavyweight title against Francis Ngannou.
This was a rematch from three years back as Miocic had defeated Ngannou. However, this was a different fight and a different Ngannou.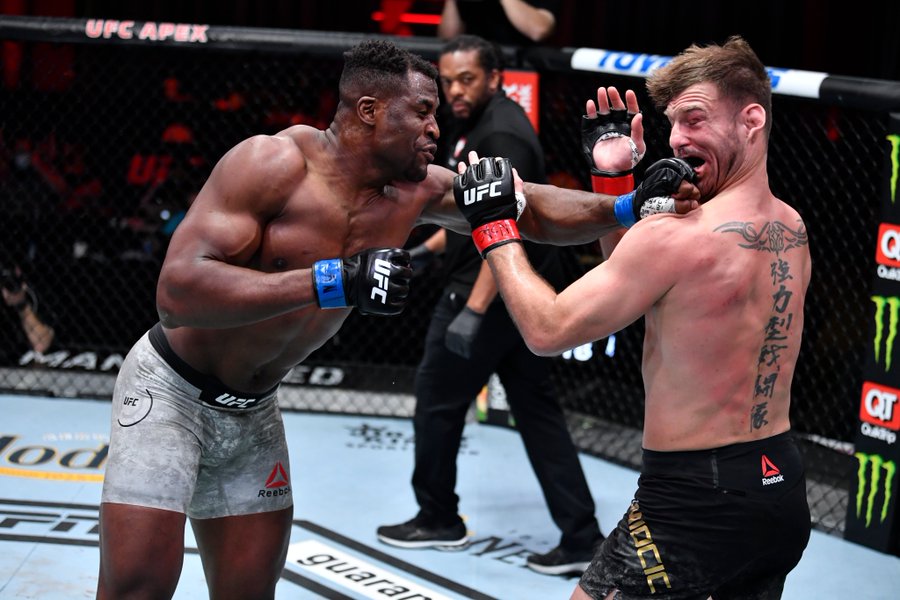 The 34-year-old picked up a lot of wrestling from Kamaru Usman and defended a takedown from Miocic really well.
He also brought a lot of punching power and knocked out the champion in the second round. Miocic was out before the final shot too and this was a great moment for Ngannou's career.
The Cameroon-born star finally reached the top of the Heavyweight mountain and it seems that Jon Jones is waiting for him.
Jones was quick to tweet out that he wanted the money fight and even trashed any calls for him to return to the Light Heavyweight division after Ngannou's performance.
Ngannou also was open to the fight during the post-fight interview and claimed that Jones was one of the best ever:
Jon Jones is not running away from Francis Ngannou
There were some who were questioning Jones' desire to fight Ngannou after this performance. Jones was linked with a fight against Middleweight champion Israel Adesanya.
However, Bones decided to call that off after Adesanya failed to defeat Light Heavyweight champion Jan Blachowicz.
Some were bringing up this reasoning as Jones called out Ngannou. However, the American added that he wanted to get paid with a big fight and didn't bulk up without a reason:
"I quit the light heavyweight division, literally gained a massive amount of weight. And now people are saying I'm afraid? Everyone but me claiming that I'm afraid. All I asked was to get paid."
Ngannou vs Jones should be another cracking clash and it will be interesting to see when this is set up. It pits one of the greatest MMA talents ever, in Jones, against possibly the most dangerous man in the world.
More UFC news
Follow our dedicated UFC page for instant UFC news and updates