Bully Ray was speaking about some of his matches with The Undertaker and brought up the one move The Deadman didn't like
Bully Ray and Tommy Dreamer held a special episode of the Busted Open podcast as they spoke about The Undertaker.
The Phenom recently inducted his "brother", Kane, into the WWE Hall of Fame. Taker also retired from the business in 2020 after an illustrious career and the Phenom has given us everything in the ring.
The Undertaker is a legend in the sport and has achieved everything thing there is to in WWE. However, even legends like him don't like certain aspects of the business.
Ray, who is a Hall of Famer too, spoke about the one move that Taker didn't like. This was the normal chop and he shared a story from a house show when Bully was in WWE:
"Undertaker does not like to be chopped, he hates it.

"He will deal with it but he hates it. I knew that he did not like to be chopped and one of the things that I like to do in the ring is to chop guys."
Ray added he never chopped just for the show of it but rather always meant his chops to be hard. He locked up with Taker and rushed him into the corner and hit his gut with the shoulder a couple of times.
Undertaker destroys Bully Ray after the chops
Ray continued that he set Taker up for a couple of horrible chops and then that was it for him:
"I took his right arm and draped it over the top rope, took his left arm and draped it over the other rope and then I don't know why I did this but I rifled off a shot 'whaaaaf' and I chopped him.

"After I chopped him, I kept my head straight down because in that moment in time, I realised, 'Boy, you done f'ed up'"
This was a match where Kane was also in Taker's corner while D-Von Dudley was with Ray. The former 3D member then understood his mistake of chopping Taker and time stood still for him.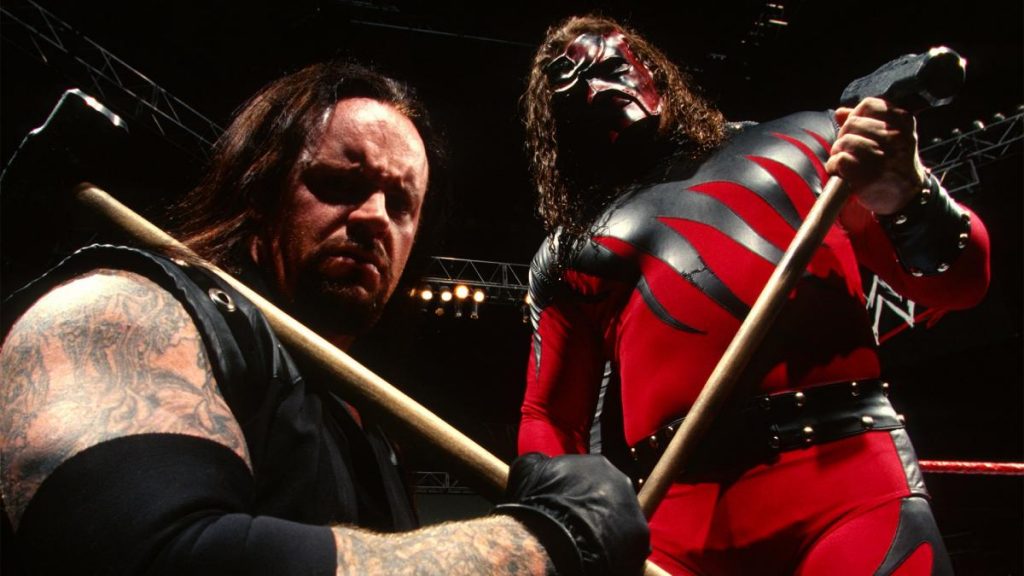 Kane was laughing his behind off in the other corner and well, Ray got beaten up for this:
"All I heard coming from Undertaker's corner was his brother Kane, all six foot six, 340 pounds of him. I see him jumping up and down in the corner like a fat kid in the candy store going 'Hoo, hoo, hoo, he's gonna kill you'".
Taker then caught hold of Ray and said: "Watch the reversal and the big boot"
Ray understood that he was going to get a stiff big boot and that was exactly what happened to him. The WWE Hall of Famer thought this was his receipt for the chop and Taker felt he had gotten him for the chops too.
More WWE news
Follow our dedicated WWE page for instant WWE news and updates