Kane became the latest inductee into the WWE Hall of Fame class and Drew McIntyre had some great praise for the Big Red Machine
The Undertaker was the one who broke the news of Kane being included into the WWE Hall of Fame, and this came as a bit of a surprise to the Big Red Machine.
Taker and Kane were brothers in WWE and The Phenom shared this induction news to Kane during The Bump.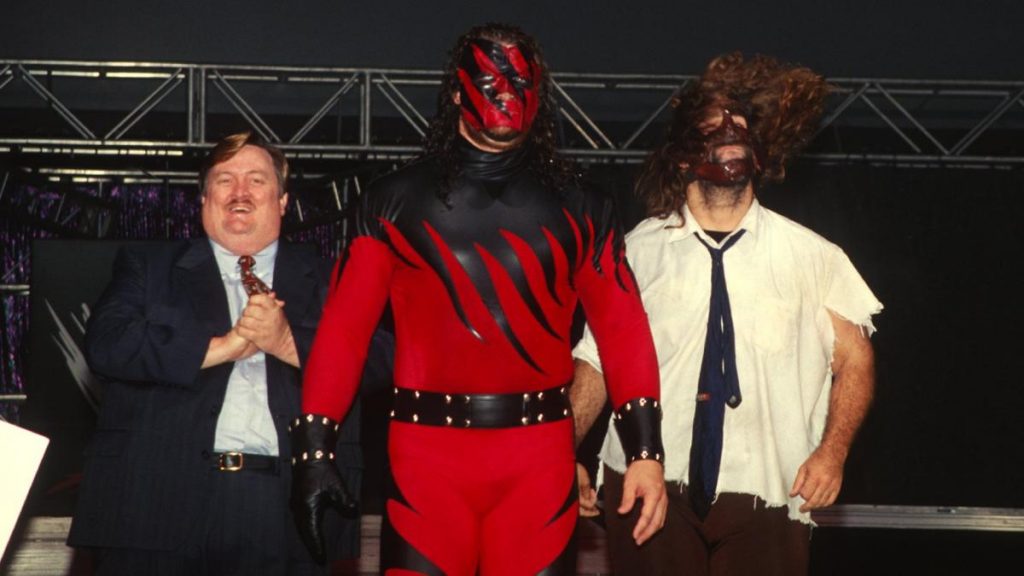 Kane, who is now a politician, was shocked to learn about it but was happy at getting the honour.
Taker also brought up a lot of praise for his brother, and not many will question the inclusion of Kane into the Hall of Fame.
The 2021 class also features The Great Khali, Molly Holly and Eric Bischoff. However, Kane was possibly the most successful among them during his WWE career.
He holds several records and won the WWE title multiple times. Many WWE stars posted their thoughts on Kane getting into the HOF and so did Drew McIntyre.
Drew McIntyre and Kane have fought in WWE
While Kane hasn't been a regular WWE star in recent years, he still got a chance to battle McIntyre a few times.
The Scot and Kane met during McIntyre's first run in WWE and in one of those matches it was Kane who got the win.
McIntyre had a lot of praise for Kane. The Scot called Kane his friend and one of the "most selfless men" in WWE:
"I worked with @KaneWWE back in the day, now proud to call him a friend. He's one of the most selfless men I've shared a locker room with, a true leader with a great family. Couldn't be happier for him"
Kane also had some great words for McIntyre ahead of his big match at WrestleMania 37.
McIntyre takes on Bobby Lashley in a bid to win the WWE title back. Lashley was the one who technically cost the Scot the title as The Miz cashed in his Money in the Bank briefcase.
Lashley has been excellent since winning the title and it will be interesting to see how this fight goes at WM 37.
More WWE news
Follow our dedicated WWE page for instant WWE news and updates