Nia Jax injured her hole while wrestling Lana a while back
Lana was speaking to Digital Spy after the release of her new movie Cosmic Sin. The 36-year-old plays a major character in the Sci-Fi film that also stars Bruce Willis, amongst others.
However, The Ravishing Russian also opened up on her WWE career and more. Lana shared how exciting it was to play the role of a villain in her storyline divorce with husband Rusev.
Lana ended up marrying Bobby Lashley on Raw but that was ended quick too. The WWE star is now a full-time wrestler and not a manager, like she was for Rusev.
Lana's journey as a singles wrestler has had a lot of bumps. She has had to learn the tricks of the trade slowly and she has improved.
However, Lana was also a target for Nia Jax and Shayna Baszler for several weeks. Lana was sent through a table multiple times by Jax and all of this culminated in a tables match against her rival.
Not many gave Lana a chance but a botch from Jax helped the 36-year-old win. Jax tried to do a leg drop on the apron and ended up on her behind.
That led to the rival "my hole" moment and Lana spoke about that hilarious segment:
"I'm glad that I hurt her hole!

"Lana finds unconventional ways to win and she's a survivor but sometimes you have to be innovative. Thank god she hurt her hole and I was able to capitalise off of that, I think it's hysterical."
Lana then pushed Jax into a table and got a huge win in her career.
WWE tag titles on the radar for Lana?
While her singles career hasn't been all that great, Lana has now formed a tag team with Naomi.
The pair have had some decent performances but they seem to be keen on winning the tag titles.
Jax and Shayna Baszler are the current WWE Women's Champions and they need rivals for WrestleMania.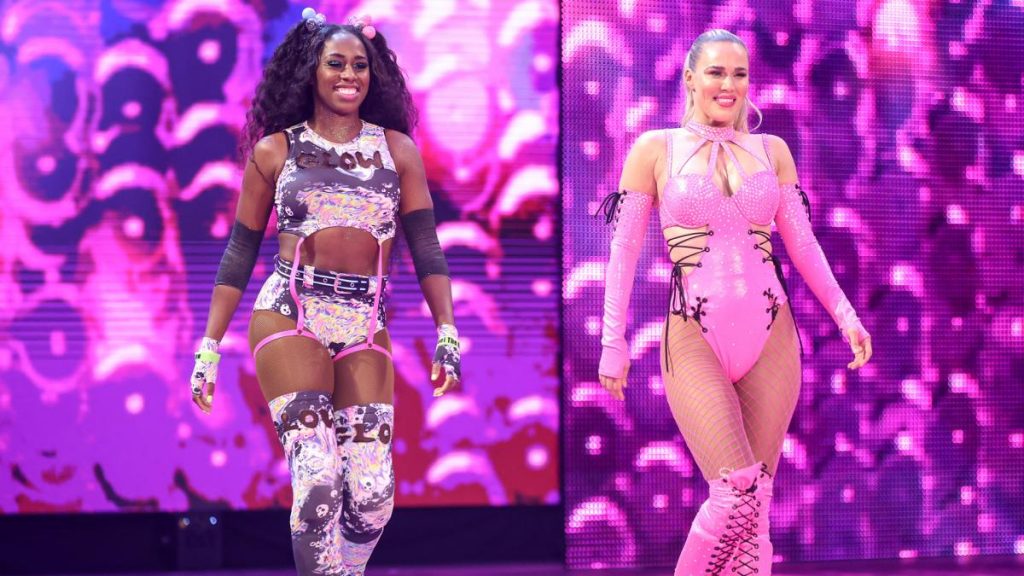 Naomi has also called out Jax, and this could be a match set up. However, Tamina and Natalya are also interested in getting the gold.
Lana used to partner Natalya before the Canadian broke off the team. It will be interesting to see what WWE have planned for the tag champions and there could be another viral moment for Jax in all this.
More WWE news
Follow our dedicated WWE page for instant WWE news and updates