Canadian star Vasek Pospisil ripped into ATP Chairman Andrea Gaudenzi during his Miami Open match against Mackenzie McDonald
Vasek Pospisil made the news after a foul mouthed rant at ATP Chairman Andrea Gaudenzi during his Miami Open match against Mackenzie McDonald.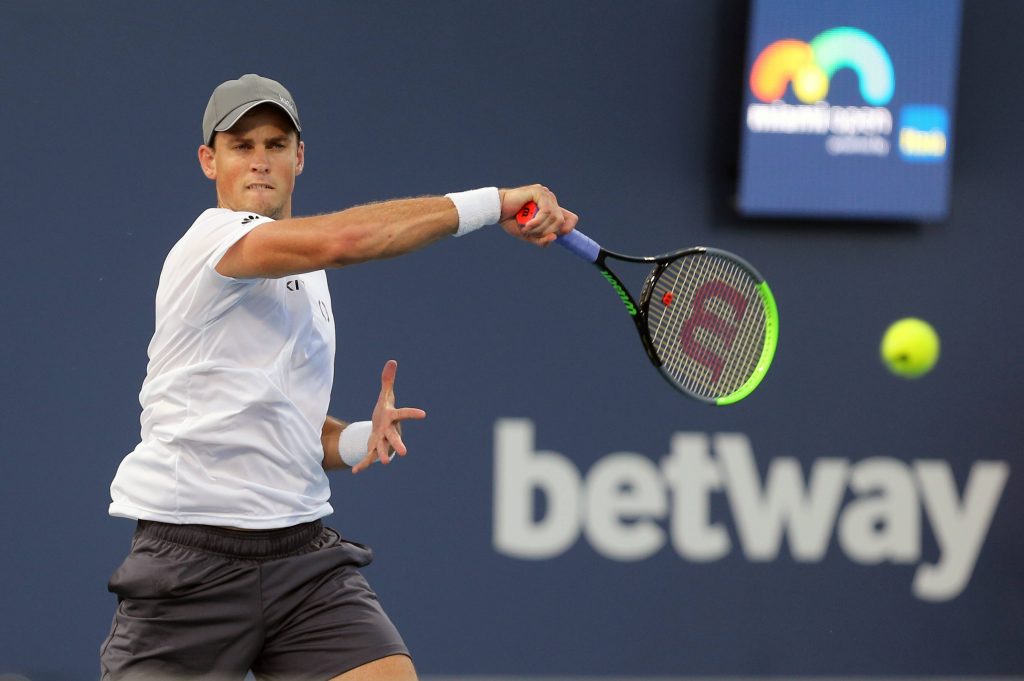 Pospisil lost the first set to his American rival after a penalty point for verbal abuse. The Canadian was already on the edge of losing it after having destroyed a couple of racquets and then went crazy at the umpire during the match.
Pospisil launched into the ATP Chairman and this seems to have come up from a meeting that took place the day before:
"An hour-and-a-half yesterday, the chair of ATP f****** screaming at me in a player meeting for trying to unite players.

"For an hour-and-a-half, the leader of the ATP. Get him out here. F****** a******."
There was more to come though as the umpire told Pospisil that if he wanted to say something to the ATP chief, he could do it outside.
However, Pospisil kept on sharing abuses and was told that was enough. Pospisil then warned the umpire that he would sue the organisation if he was defaulted from the match.
Things did work out for Pospisil in the short run as he won the second set. However, the Canadian was sent packing home McDonald winning the third one.
Vasek Pospisil apologises for his outburst
The Canadian then took to social media as he posted an apology for his behaviour.
He opened up that all of this happened due to a meeting between the players and the ATP executives the night before.
He also apologised for bringing the game to disripute and understood his actions only after the enytire episode took place on the court.
Pospisil created the Professional Tennis Players Associated along with Novak Djokovic and there has been a lot of tension between the body and ATP executives.
This isn't the first time he has blasted the ATP for how the game is being conducted, and it probably won't be the last either.
More Tennis news
Follow our dedicated Tennis page for instant Tennis news and updates