WWE will conduct their 2021 Hall of Fame ceremony this year but is The Undertaker or Kane part of it?
The 2021 WWE Hall of Fame ceremony will feature all the inductees from 2020 and 2021. WWE could not hold the ceremony last year due to Covid-19 restrictions but this time it will be different.
Last year, JBL, The British Bulldog, Justin Thunder Liger, the NWO and The Bella Twins were included into the Hall of Fame.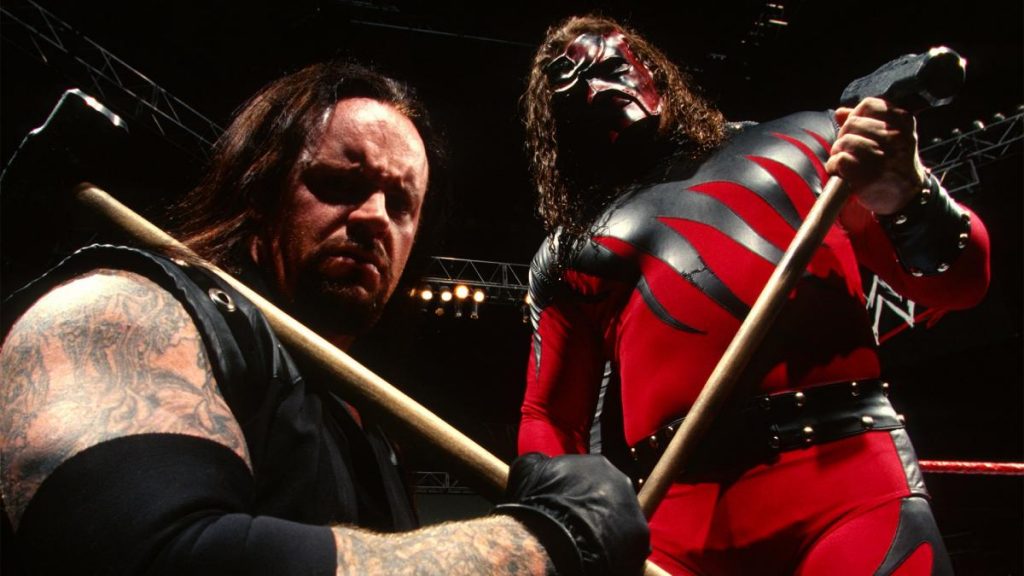 The 2021 inductees are still being announced and the first one was Molly Holly. Eric Bischoff was second and then there were two giants announced.
When giants is brought up, many would believe that WWE would be including someone other than The Undertaker and Kane.
The pair have done a lot over the years and are legends in the sport, but only one of them is getting inducted into the Hall of Fame this year.
The Undertaker inducts Kane into the WWE Hall of Fame
Kane, who is now a politician, was speaking to his wrestling brother, The Undertaker recently.
It was Taker who broke the news of Kane getting inducted into the WWE Hall of Fame and this happened for the class of 2021.
Kane was taken aback initially but he was happy at this great moment thanks to his brother. The other giant being inducted into the Hall of Fame is The Great Khali.
The Indian is a former World Heavyweight Champion and the first Indian to achieve that fate. However, one shocking bit coming out is that Taker hasn't been inducted into the Hall of Fame yet.
The WWE legend is one of the greatest ever to have performed in the wrestling business, however, he isn't in the Hall of Fame yet.
That could be due to his career being stretched for so long. The Undertaker last performed at WrestleMania 36 and was given a fitting tribute after he retired in June 2020.
WWE might have to wait a year or two before inducted Taker into the Hall of Fame. However, it is extremely unlikely that he will never be inducted into the Hall of Fame.
He is a legend in wrestling and has always given his best when performing in the ring.
More WWE news
Follow our dedicated WWE page for instant WWE news and updates