Khabib Nurmagomedov and Conor McGregor met at UFC 229 and Dana White tried to present a rematch to The Eagle ahead of UFC 257
Islam Makhachev is one of the rising stars in the UFC and is close to former Lightweight champion Khabib Nurmagomedov.
Makhachev was trained by Khabib's father but The Eagle was his coach for the win over Drew Dober recently.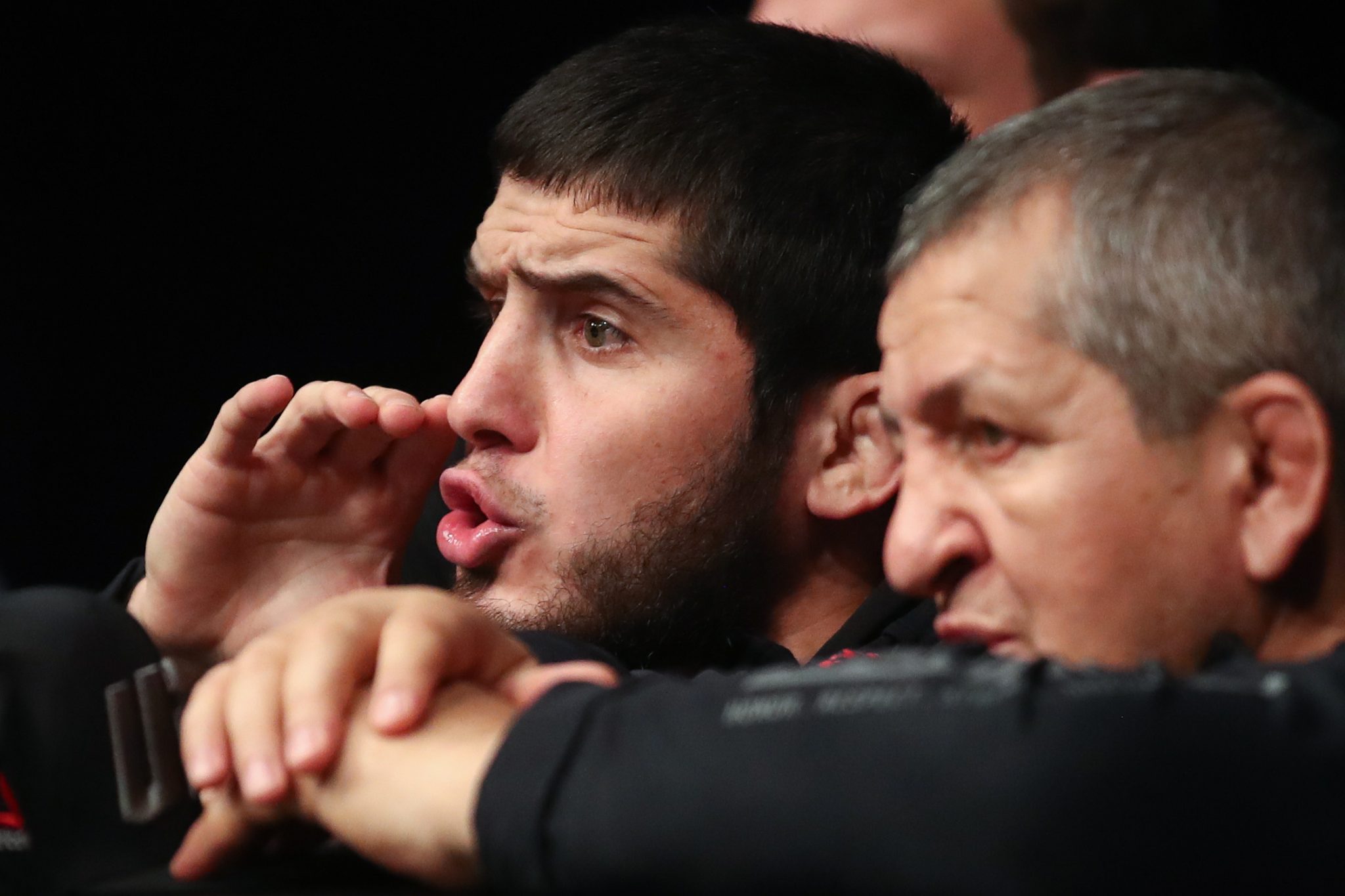 Khabib is still in the USA as he trains and coaches his friends and cousins. However, Makhachev has returned to Russia and was speaking to RT Sport after an EFC show.
Makhachev opened up on Khabib returning and claimed that pressure from his friends and family could have seen The Eagle reverse his retirement decision. But, no one wanted him to come back and even Khabib was content with all that he had done in his career.
Makhachev was then asked his thoughts on some saying that Conor McGregor beating Dustin Poirier at UFC 257 would see the return of Khabib:
"I am not sure of that. It would be understandable if the first victory was under question like if there was a split decision but Khabib beat him and Dustin Poirier and then Poirier beat McGregor, how Khabib has to fight Poirier, again?

"No that's not right."
Dana White tries to put Khabib Nurmagomedov vs Conor McGregor 2 on the board
Dana White, the UFC President, tried his level best to get Khabib back in the game. White was also seen talking up a Khabib rematch versus McGregor and how that would have been trending like crazy.
This was done before UFC 257 and well, McGregor was defeated by Poirier. Makhachev was asked about all this and he got why White wanted that rematch:
"We all know why Dana wanted the rematch. Their fight raised the level of the UFC. The promotion became more popular after that fight.

"That's intriguing for Dana but Khabib isn't interested in it, even in terms of money because he has no problems in that area."
Khabib retiring has opened the door for many top Lightweights to fight for the belt. A new champion will be crowned at UFC 262 with Michael Chandler and Charles Oliveira meeting.
Makhachev isn't too happy with Chandler getting a shot but he could get a title shot sometime next year.
The Russian has the backing of Khabib and a couple of more wins should be enough to see him get that title shot.
More UFC news
Follow our dedicated UFCpage for instant UFC news and updates