Islam Makhachev one of the best in MMA grappling and wrestling but he brought up how good Khabib actually is
The Russian stars in the UFC are known for their wrestling and grappling, something that has been seen time and again.
Khabib Nurmagomedov remains one of the best ever but many have brought up Islam Makhachev being great too.
Javier Mendez, the coach of Khabib and Islam brought up how the former UFC champion was defeated by his friend in training.
Not many have done that to Khabib and a question was posed to Makhachev over who was the best grappler ever.
Darren till had suggested that Makhachev was the best grappler he had ever seen.
Makhachev wasn't initially sure of who to name but then brought up Khabib and how other fighters were shocked to see him wrestle:
"I'm not sure. I haven't worked with a lot of guys, I've grappled with some people and honestly, I've never met anyone with the same control as Khabib.

"Everyone says his control is next level but all wrestlers are shocked after training with him."
There were also reports of Islam wrestling with another top star in Kamaru Usman. The UFC Welterweight champion is also one of the best when it comes to grappling. However, Makhachev claimed that the pair were to train but Usman left after receiving a call.
Islam Makhachev looking to impress in his next outing
Makhachev certainly is someone to keep an eye on and it will be interesting to see who he fights next.
The Russian has called out Rafael dos Anjos and Michael Chandler but one of those fights won't happen.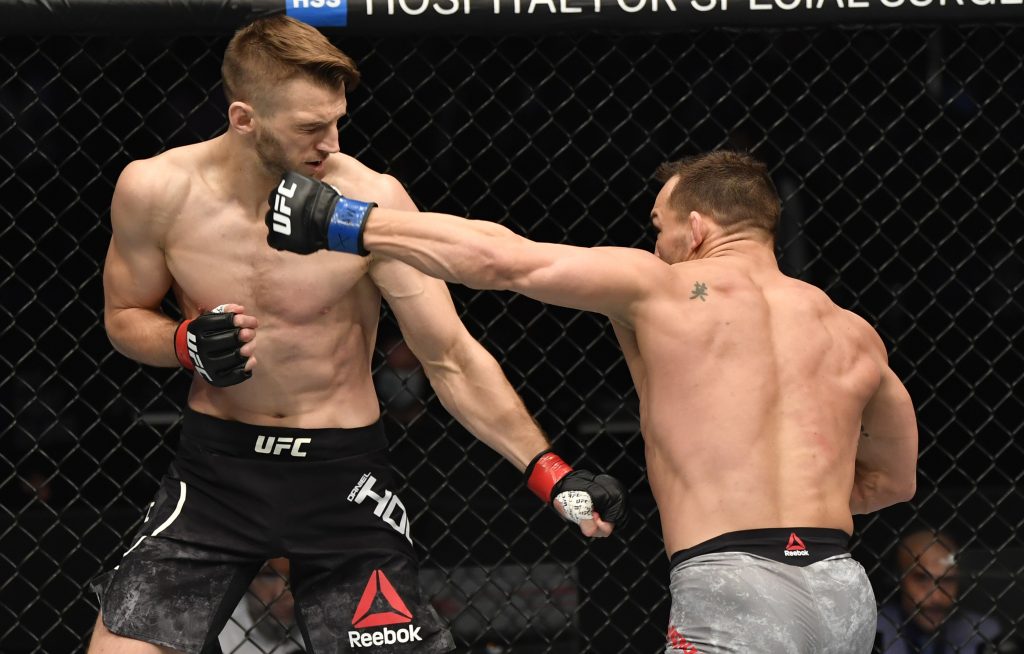 Chandler is to fight Charles Oliveira at UFC 262 and this is going to be for the Lightweight title. Khabib's retirement saw him vacate the belt and this should be a cracking contest.
Makhachev isn't too pleased with Chandler getting a shot but Khabib believes his friend will headline a UFC event in June or July.
More UFC news
Follow our dedicated UFC page for instant UFC news and updates