Islam Makhachev has trained under Abdulmanap Nurmagomedov, the father of Khabib, and the pair aren't happy with Islam's motorcycle rides
Islam Makhachev was speaking after a recent EFC event and was asked why he wasn't in the USA.
The Russian had defeated Drew Dober at UFC 259 and even had Khabib Nurmagomedov, his friend, acting as his coach.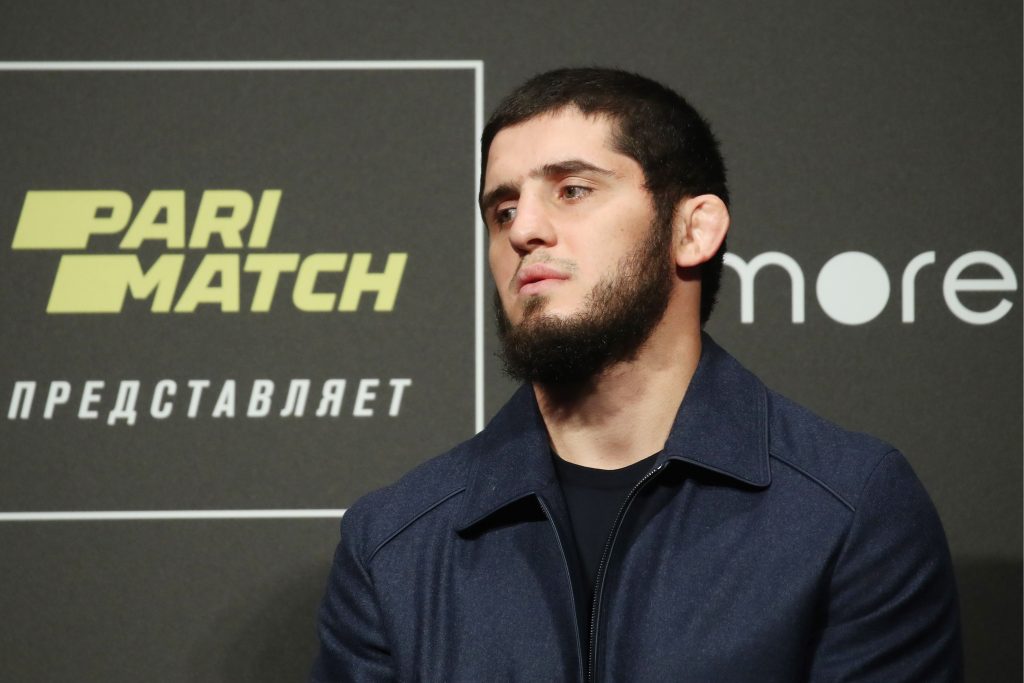 Khabib remained in the US and broke the official news of his retirement. He also is to coach and train some of his cousins ahead of their fights and Makhachev was asked why he wasn't there with them.
The Russian was to stay in the US to watch another fight, however, that fight seemed to get cancelled.
Makhachev returned to Russian and spoke about how he was biking and enjoying his time with horses.
A reporter asked Makhachev about a motorcycle incident that happened recently. Makhachev got stuck in some mud and Khabib was quick to tell him to train more.
Abdulmanap, the father of Khabib, was also brought into the conversation. He used to coach Khabib and Makhachev, but passed away in 2020.
Makhachev believed that Abdulmanap would not have been happy at him riding motorcycles:
"I started riding motorcycles when Abdulmanap was hospitalised. I thought when he gets out my fun will be over, I was 99% sure he'd first give me a warning and if he saw that again, he'd set the bike on fire."
Islam Makhachev knows he has to be careful around a motorcycle
The rising UFC star also brought up the prospect of getting rid of the bike. However, he was taking a lot of precautions and understood that Khabib was only looking out for him:
"I was thinking that I'd have to get rid of the motorcycle because my trainer won't like it. Now, Khabib says the same thing. I understand, I have to be responsible and I try to be careful. I bought expensive gear to protect myself."
Makhachev and Khabib are extremely close and the UFC star was asked if the retired star was interested in all this.
However, it seems that Khabib has his mind on other things:
"We bought him a motorcycle but he has no time for it, maybe he will ride it later."
Makhachev is one of the rising stars in the UFC and has to be careful of injuries. Hopefully, he takes more precautions when riding his bikes or horses and stays on course to become a champion.
More UFC news
Follow our dedicated UFC page for instant UFC news and updates