Randy Orton and Alexa Bliss fought in an intergender match but Kim wasn't happy at how Bliss pinned her husband
One of the most intriguing matches at WWE Fastlane 2021 was between Randy Orton and Alexa Bliss.
The pair had been at loggerheads ever since Orton set The Fiend on fire. Bliss had targeted Orton ever since and the Viper started spewing black goop again just at the start of the match.
Bliss seemed to have caused that and she also shot a few fireballs at Orton. The Viper was able to dodge that and also some falling lights as Bliss seemed to have some supernatural powers.
However, there was more to come as The Fiend made a shocking return to the match. The Fiend seemed extra burnt and was a bit of a joke regarding his appearance.
Former WWE star Aiden English had a hilarious take on how The Fiend looked and also if this resembled a future game.
The Fiend helped Bliss pin Orton too, but Kim, the wife of the Viper wasn't happy at how the pin took place.
The pin was certainly something suggestive and Kim lashed out at Bliss on social media.
"@AlexaBliss_WWE you might've just fucked up little girl"
Bliss seemed to enjoy the pin and the moment but this isn't the first time a romantic angle between Orton and The Goddess has been brought up.
Randy Orton vs The Fiend at WrestleMania?
Bully Ray and Dave LaGreca had brought up a possible love angle between Bliss and Orton a while back, and that could have been one route taken by WWE.
However, The Fiend's return is big news for this rivalry. Orton vs The Fiend could take place at WrestleMania 37.
This could be one of the cinematic matches from the company and they did a great job of it last year.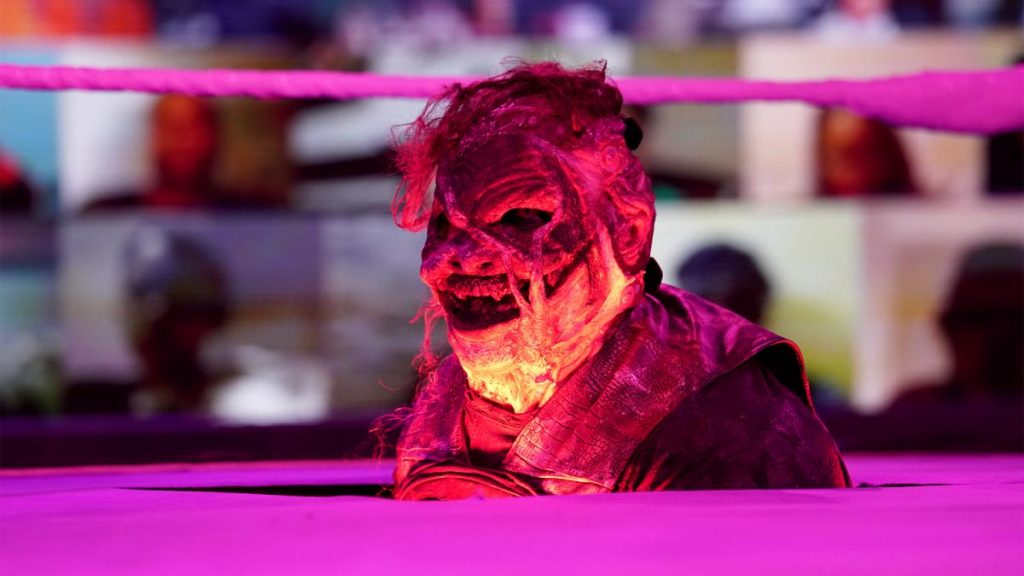 John Cena vs The Fiend was one of those while The Undertaker vs AJ Styles was the other.
WrestleMania 36 was a grand success but it will be interesting to see how they do cinematic matches this year.
The fans will be back in the arena and a cinematic match taking place on the big screen doesn't always work for the in-house crowd.
More WWE news
Follow our dedicated WWE page for instant WWE news and updates