Khabib Nurmagomedov finally retired from the UFC with Dana White calling it but many UFC stars have done the same over the years and in their prime
Dana White finally had to let go of Khabib Nurmagomedov as the Eagle confirmed he was retired from the UFC.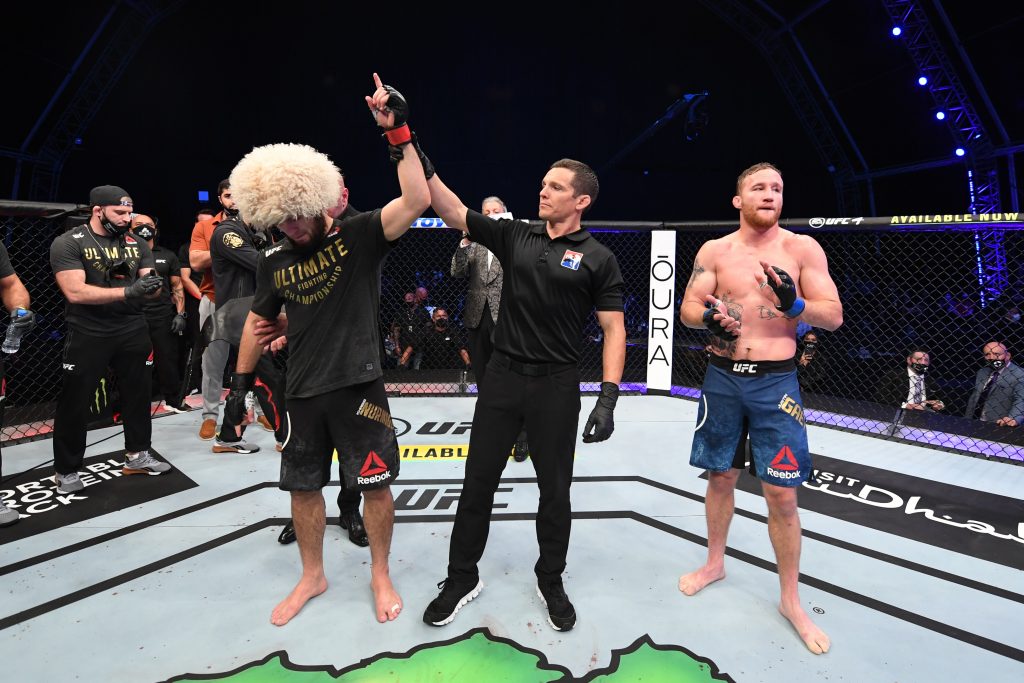 White tried his best to get Khabib back but the Eagle finished his career with an incredible 29-0 record. Khabib is only 32 and held the Lightweight UFC title. However, he retired when he was in his prime.
Many stars delay their retirement till the last day but only a few do it when they are young or in their prime.
The UFC has often seen people drag their careers but a few take the retirement call earlier than expected.
Khabib might be one of the latest to do so but here are five other UFC stars that retired in their prime.
5) Alexander Gustafsson
Alexander Gustafsson is still with the UFC after retiring from the sport and then coming back again.
The 34-year-old called it quits in 2019 after a loss to Anthony Smith, his second on the bounce. This was coming after he failed to defeat Jon Jones for the vacant Light Heavyweight title.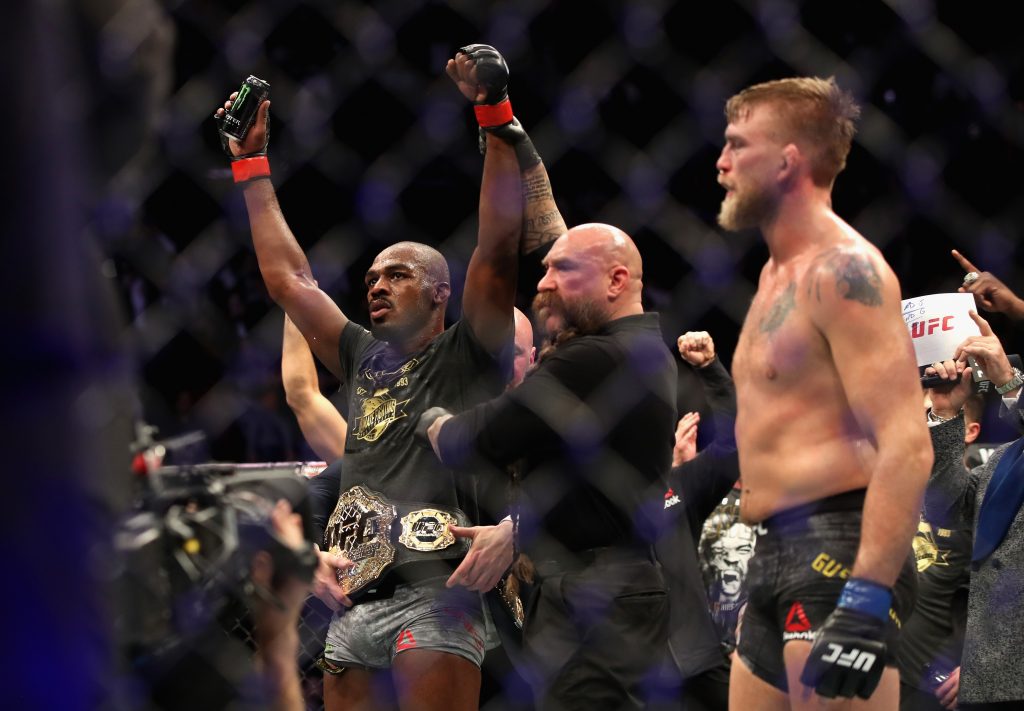 The Swede confirmed his retirement after the loss to Smith during the post-fight. Gustafsson had several title fights in his career but was unable to get the gold.
His retirement came as a bit of a shock and his return was just as shocking too. The Swede moved up a division but lost his first outing against Fabricio Werdum in 2020.
4) Miesha Tate
Miesha Tate currently is working for ONE Championship in Singapore but she remains one of the greatest UFC stars of all-time.
Tate, who is just 34, is a former UFC Bantamweight champion. That title came in 2016 when she defeated Holly Holm at UFC 196. However, she lost the title to the great Amanda Nunes in her next fight.
Tate then lost another fight to Raquel Pennington at UFC 205 in 2016 and retired from the sport. While she still takes part in Submission Underground and other grappling events, her fighting days are long gone.
Tate is another star who retired when she was hitting her prime, and she ended her career with a record of 18 wins and seven losses.
3) Henry Cejudo
Triple C, as Henry Cejudo is called, is one of a handful of UFC stars to hold two belts at the same time.
The Olympic Champion held the UFC Bantamweight and the Featherweight titles at the same time and was dominant during his time with the UFC.
Cejudo is just 34 and shocked the world when he retired from the sport after defending his Bantamweight title at UFC 249.
Cejudo is considered as one of the greatest combat athletes of all-time, but he left the UFC as he wasn't happy with the pay.
Triple C holds a record of 18-2 but hasn't ruled out a return to UFC. However, Triple C will only return if he is handed a deal that makes it worth his legacy.
2) Ronda Rousey
Another star who is just 34, Ronda Rousey will go down as one of the greatest female MMA stars of all-time.
Rowdy went on an incredible 12-0 start to her MMA career and held the Bantamweight title before a shock loss to Holly Holm at UFC 193.
She then lost to Amanda Nunes at UFC 207 and called her time inside the Octagon in 2016. Rousey became the first female inductee into the UFC Hall of Fame and well, she is a pioneer for females in the sport.
Rousey spent a few years in WWE and became a champion there too after her UFC career. However, she left that and is currently enjoying her career as a streamer while she spends a lot of time with her family.
1) Georges St-Pierre
Georges St-Pierre is arguably the greatest MMA star of all-time. GSP might be 39 but he is still in shape and could probably defeat a lot of the current UFC roster.
The Frenchman has an MMA record of 26 wins and just two losses. He has nine title defences, won two belts and even got one belt after coming out of retirement in a division he didn't fight in.
GSP defeated Johny Hendricks at UFC 167 in 2013 and retained his Welterweight title before calling it quits.
He then came out of retirement to face Michael Bisping, the Middleweight Champion, at UFC 217 and won the title too.
However, he was suffering from ulcerative colitis and had to vacate the title. Khabib Nurmagomedov was touted as a rival for GSP but the Frenchman retired in 2019.
Going out on top is something that GSP knew about, and he did that twice in his career.
More UFC news
Follow our dedicated UFC page for instant UFC news and updates