Drew McIntyre will feature at WrestleMania 37 but he brought up a classic match featuring The Undertaker too
Drew McIntyre is set to wrestle in his second straight WrestleMania and this time, it will be in front of the fans.
McIntyre won the WWE title last year after defeating Brock Lesnar. However, no fans were in attendance due to Covid-19 restrictions.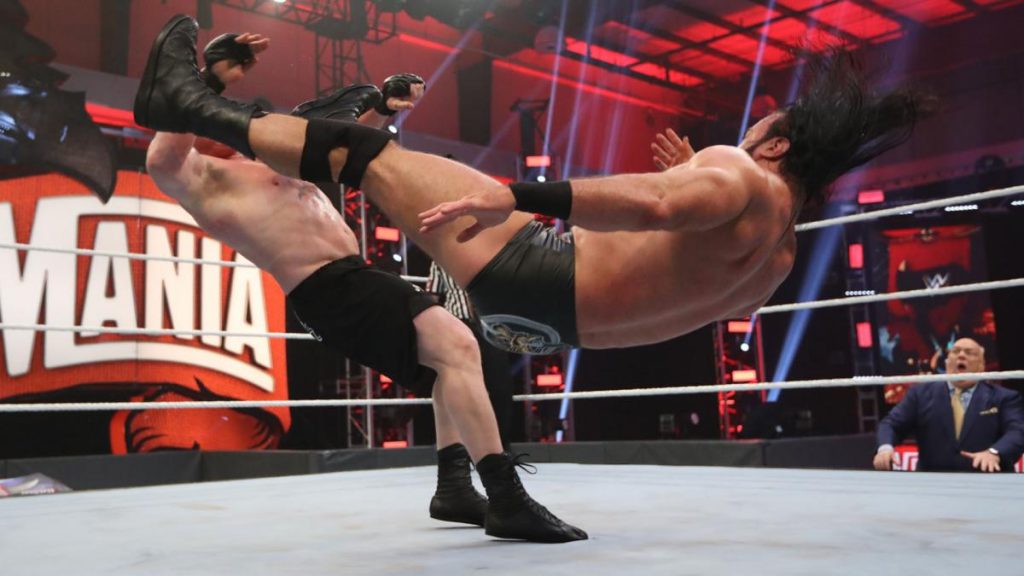 This time, it is better as fans are expected for WrestleMania 37 and McIntyre takes on Bobby Lashley. The All Mighty won the title from The Miz but has a tough task of defending it against McIntyre.
McIntyre brought up the need to connect with the fans while speaking to Bleacher Report. The fans are a huge part of wrestling and the former champ brought up one match that saw two big stars serve up a treat.
The Undertaker is a legend in WrestleMania terms and he battle Shawn Michaels at WM 25. McIntyre explained why he found this match to be perfect and part of it was due to the fans:
"Because I love the match so much, it's hard not to say Shawn [Michaels] and Taker, their first match at WrestleMania 25.

"It was the perfect match to me—where they were at in their careers, there's so much equity that they could have just went out there and had that match without any build. But I do remember the match being so cool, and the match itself was so freakin' unbelievable.

"The fans were so hooked the whole time."
Undertaker vs Michaels at WM 25 is considered as one of the greatest wrestling matches of all-time but McIntyre had another big clash he wanted to bring up.
The Rock and Hulk Hogan also impress Drew McIntyre
McIntyre also shared how The Rock and Hulk Hogan went back and forth at WrestleMania 18. Hogan came into this clash as a heel but the fans cheered for him.
Normally, that would make things difficult for performers but The Rock and Hogan were able to turn things around to their advantage.
"They were just loud, to a level I've never really seen before. It was just absolutely unreal. That match was so cool how they switched roles out there."
McIntyre now has his chance to impress the fans and it will be interesting to see how they respond. The Scot comes into this clash as the challenger and the fans should back him.
However, Lashley finally reached the pinnacle of the sport by winning the title, and we could see the fans back the All Mighty too.
More WWE news
Follow our dedicated WWE page for instant WWE news and updates