Artur Beterbiev answers if he would train with Khabib Nurmagomedov or GSP
IBF and WBC light heavyweight champion Artur Beterbiev is a sensation in the boxing world. He is 15-0 and yet to lose in the sport.
The Russian-born Canadian boxer will defend both his belts this weekend against Adam Deines of Germany.
And he was talking to RT Sport in the build-up to the title fight. Beterbiev has expressed his desire to possibly explore a career as an MMA fighter in the future.
Regarding this, he was asked that if he does decide to enter the sport, then would he train with, Khabib Nurmagomedov, or Georges St-Pierre?
Now that's a tough question for him. Beterbiev was born in Dagestan ASSR, the same place as 'The Eagle'. And the Canadian resident is also close with GSP.
Beterbiev plays safe when made to pick between Khabib Nurmagomedov and GSP
And his answer was as safe and diplomatic as they come. He stated that if he does join MMA soon, he would train as an MMA fighter and not a boxer.
"If I decide to go that route, I'll fully dedicate myself to it. I'll train like an MMA fighter. I'm not going to go out there as a boxer, I'll be training for real."
He also mentioned the time he thinks he would need in order to prepare for an MMA fight. It would be, of course, longer than the time he would want for a boxing match.
"I'll need more to prepare than I would for a boxing match. I'd need at least 6 months."
He would be a problem in MMA for sure. The 6 ft 0 in tall 36-year-old boxer has achieved all he could in boxing.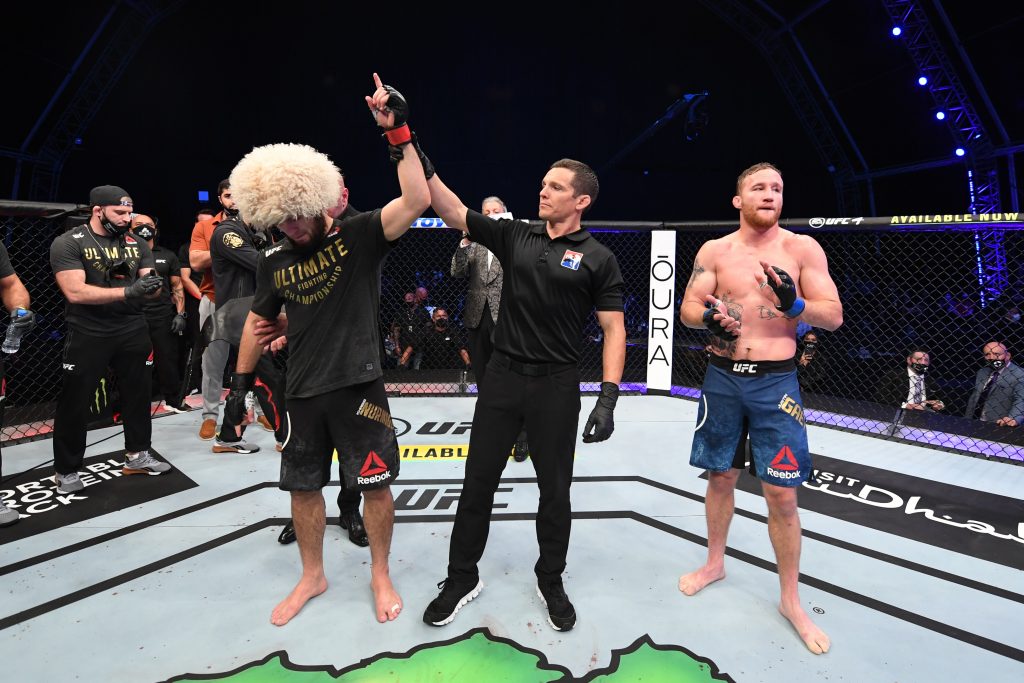 And a path that leads to MMA, and quite possibly UFC, might just be the vision he has envisaged for the twilight of his career.
As for GSP and Khabib Nurmagomedov, fans hoped for a dream fight between them that would bring both back inside the octagon, but that looks improbable as weeks pass by.
More UFC News:
Follow our dedicated UFC page for instant UFC news and updates