Belal Muhammad vs Leon Edwards ended in a no contest due to a couple of eye pokes but this wasn't the first eye poke in UFC history
Eye pokes are a common occurrence in MMA fights, especially in the UFC due to the gloves being used.
These gloves aren't curved in the UFC and there was a huge controversy in the latest Fight Night event.
Leon Edwards poked Belal Muhammad twice in the fight. However, the second one was extremely serious as blood started coming out from Muhammad's right eye.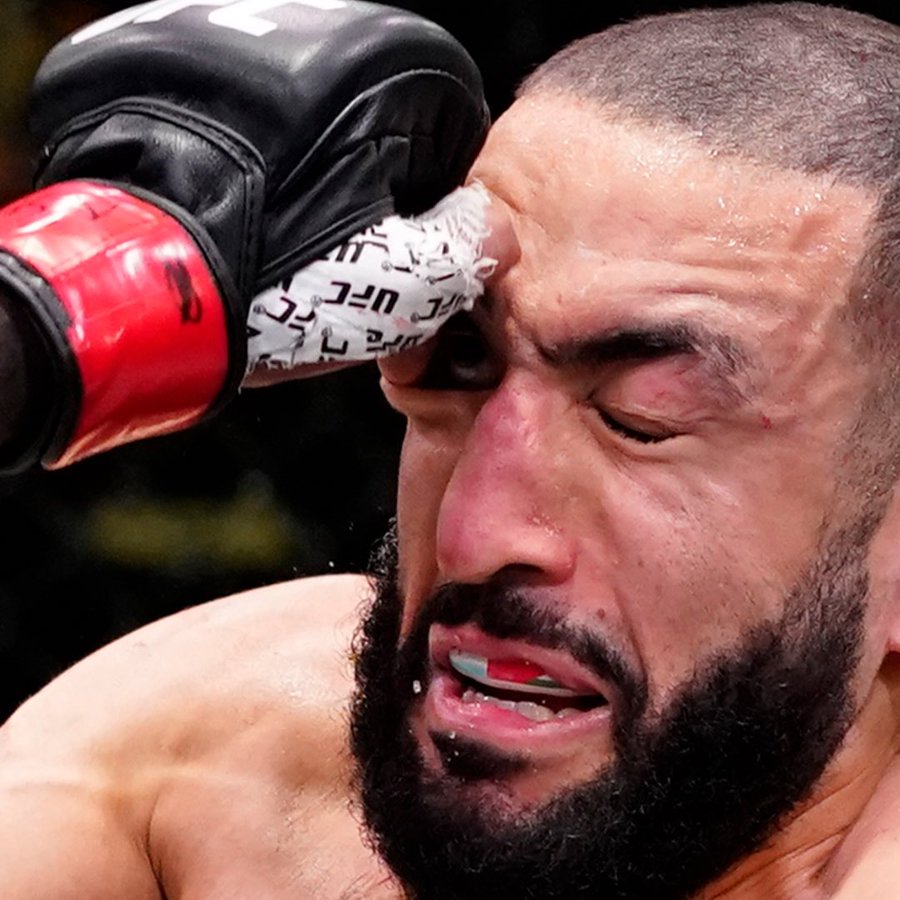 Muhammad was unable to continue and the fight was declared a no contest. The 33-year-old was lucky as he posted an update right after the fight and added that he was fine and the vision was coming back.
However, eye pokes are dangerous and some of them have caused some crazy damage over the years.
5 worst eye pokes in UFC history
1) Stipe Miocic vs Daniel Cormier
Stipe Miocic vs Daniel Cormier was one of the biggest rivalries in UFC history. The pair met thrice in their time in the promotion with Miocic winning 2-1.
All three fights were for the UFC Heavyweight title and only one of Miocic's three MMA losses came in the trilogy.
However, eye pokes were the flavour of the month in all three fights. Miocic lost the first one after Cormier used several eye pokes, one of which led to a pummelling and the end of the clash.
Miocic returned the favour in the third outing as Cormier retired after the fight. However, DC was left with some terrible eyes. Miocic didn't fair all that well in his second outing and spent a lot of time out and undergoing retina surgery.