Eugene Bareman, the coach of Israel Adesanya, was not the happiest with Izzy's performance against Jan Blachowicz
Israel Adesanya vs Jan Blachowicz for the UFC light heavyweight title at UFC 259 was one of the most anticipated fights of 2021
The middleweight champion took the step up to 205 to become 'champ-champ' while Blachowicz was defending his belt, which he won at UFC 253, for the first time.
And the blueprint of the fight was already laid out. It was always going to be Blachowicz's power against Izzy's speed and agility.
The Pole did not manage to finish the Nigerian-born Kiwi, but he won on decision. Adesanya looked small in comparison to his opponent but held up his own.
He took some nasty punches and got out of some tricky takedowns. He actually did pretty well to take the fight the full distance.
Coach gives his verdict on Israel Adesanya and his performance
And discussing his performance after the fight with Submission Radio was his kickboxing coach, Euegene Bareman. He gave his verdict on Izzy's display.
He diplomatically praised Adesanya but it was evident that he was not best pleased with 'The Last Stylebender' for his display against Jan.
He did not talk Adesanya up too much and neither did he berate him. Bareman just said that the result of the fight was mostly down to Blachowicz and his team.
"I think Israel performed well. Did he perform his best? No. But did he perform terribly? No. He just had a really good opponent in front of him, and a really good team that had a really good strategy, who had the right answers. A lot of that was due to his opponent, really."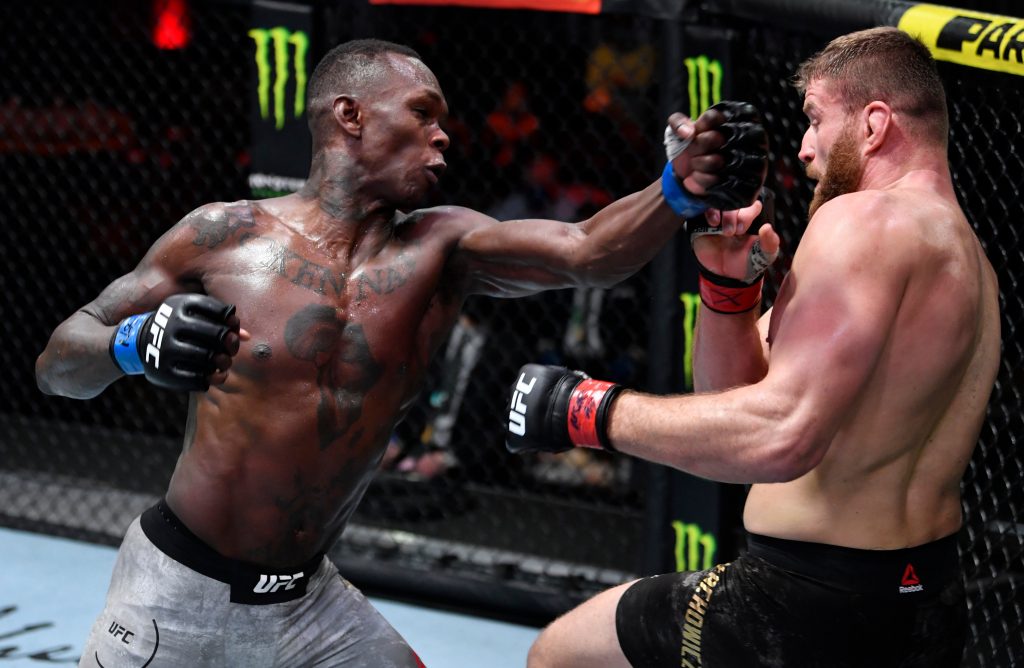 So, what next for Izzy? A return to middleweight is already a possibility. He finally has a loss in his MMA record and would probably not mind risking another one at 205, but a title fight so soon after such a big loss seems impossible.
More UFC News:
Follow our dedicated UFC page for instant UFC news and updates