Dana White was not impressed by the judges scoring Israel Adesanya vs Jan Blachowicz at UFC 259
The UFC judges for Israel Adesanya vs Jan Blachowicz were in the firing lines again with their scoring as Dana White ripped into them.
Scoring from the judges has been a bit of a controversial story in recent months. Many of them have made some weird calls, such as Paul Felder getting a round or two against Rafael dos Anjos, and it was one show today too.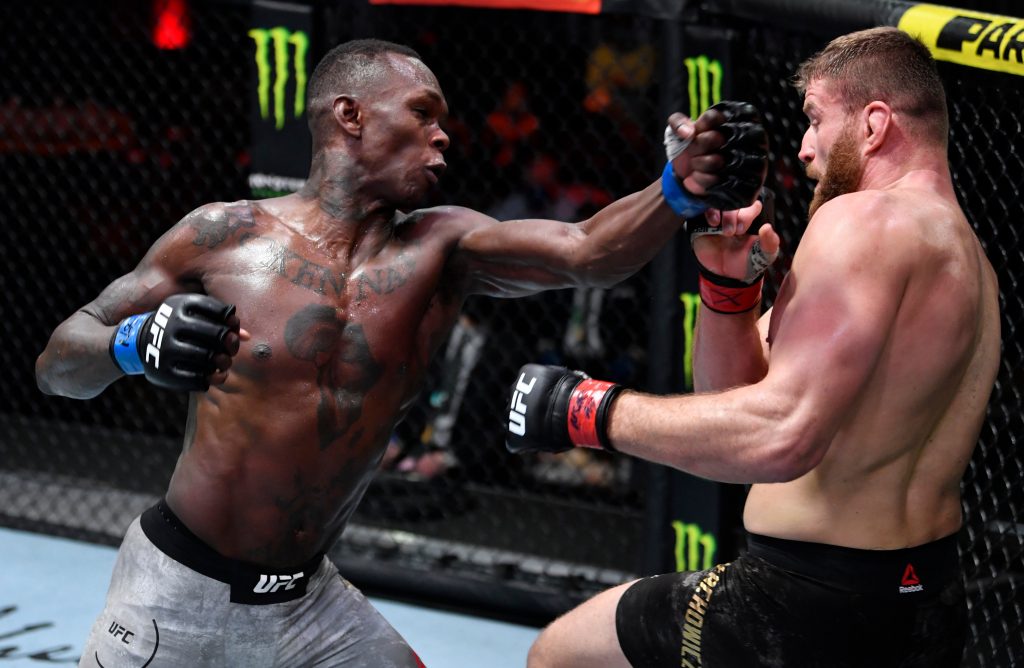 The fight between the two division champions was a close one but Blachowicz did enough to keep his Light Heavyweight belt.
Everyone expected Blachowicz to get the win after his performance but the judges scoring brought up a ton of controversy again.
Two judges, Junichiro Kamijo and Derek Cleary, gave Blachowicz a 10-8 score in the final round. That set White off as he blasted the judges for this score:
"Scoring is insane. These guys are giving out 10-8 rounds like, there were two rounds in that fight that they gave 10-8.

"When I came up in the fight business, a 10-8 was an a** whopping. You got your a** whooped, you didn't do s*** and got beat down and it was a 10-8.

"They got to stop giving this, this 10-8 s*** is out of control right now. Hopefully we can get this fixed. They are going to screw up a lot of fights, they are handing out 10-8s like that.

"There was no 10-8 in that fight."
Israel Adesanya vs Jan Blachowicz was a close fight
White again had a go at the judges after a few more questions during the media session. It was brought to his attention that Blachowicz won four rounds out of five for all three judges and the president wasn't accepting this either:
"That fight was 4-1. That is bat*** nuts. If anybody watched that fight and thinks that fight's 4-1, you are nuts.

"It was even going into the last round. Israel was winning the first half of the round and Jan took him down and won the last half of the round.

"The only thing that makes that fight 4-1 are ridiculous 10-8 rounds."
White asked all the media personnel if they agreed with the 4-1 score, and none of them accepted that.
While this score didn't affect the overall result, White is right in claiming that someone will lose out on a title or something big if it continues like this.
Adesanya and Blachowicz were magnanimous after the fight and it will be interesting to see who the Middleweight champion faces after this loss.
More UFC news
Follow our dedicated UFC page for instant UFC news and updates