Brock Lesnar has been away from WWE for almost a year but Roman Reigns or Drew McIntyre could be his rivals which would be big news
Brock Lesnar remains one of the biggest names in WWE that hasn't been seen in almost a year.
The Beast was defeated by Drew McIntyre at WrestleMania 36 but has been missing from the show since then.
Paul Heyman, his manager, has teamed up with Roman Reigns and has helped The Big Dog become WWE Universal Champion.
Reigns is playing the role of a heel as he faces Edge at WrestleMania 37 but Bully Ray claimed that The Beast can face two stars once he comes back.
Ray was speaking on The Busted Open podcast and while he claimed that Lesnar vs Bobby Lashley at WrestleMania 37 would be great, it might be too soon to pull the trigger, especially since Mania is five weeks away.
However, he did bring up Reigns during one segment of the latest show:
"The story with Brock is with Roman because it revolves around Heyman.

"Once Roman becomes so big that no one can take him down, here comes the one person we have not seen in such a long time.

"But, I will be da**** if I don't want to see Lashley vs Lesnar right now."
Brock Lesnar vs Drew McIntyre would be quite a hit too
There is also some unfinished business, it seems, between Lesnar and McIntyre. Ray brought up how much McIntyre cost Lesnar after winning the 2020 Royal Rumble and the pair could kick off a rivalry too:
"If Brock should really show up to get revenge on anybody, he should show up to get revenge on Drew, right?

"Drew kicked him out of the Rumble, beat him at Mania, should be looking, but with Brock, you don't need a d*** thing.

"The Beast is back and he is coming for the one thing, his championship."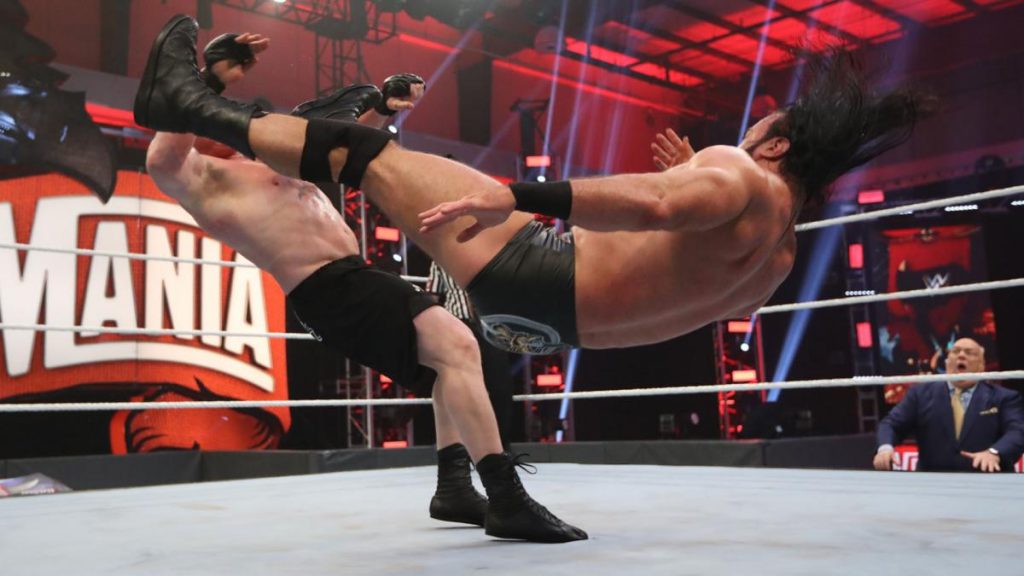 It is to be seen when Lesnar does make a return. Nothing much has been said about him since he went missing in WWE.
However, Lesnar vs McIntyre or Lesnar vs Reigns would be quite a story. All three men are great athletes in the ring and it will be interesting to see what happens at WrestleMania too.
More WWE news
Follow our dedicated WWE page for instant WWE news and updates