Stipe Miocic vs Francis Ngannou for the UFC heavyweight championship is just under a month away
UFC heavyweight champion Stipe Miocic is scheduled to have a rematch against Francis Ngannou at UFC 260. The PPV is scheduled for 28th March later this month.
The two have, of course, squared off against each other in the past. Miocic then got the better of the Cameroonian at UFC 220.
Miocic defended his belt then but went on to lose it to Daniel Cormier, before regaining it again in August 2019. And since then, he has the belt in his hands.
But that fight with Ngannou was over 3 years ago. He is a different fighter now; better, stronger, and more experienced.
Ngannou is on a 4-fight win streak, finishing all of those is round 1. And he has been training with a boxing legend for a while now.
Francis Ngannou is training with Teddy Atlas for Stipe Miocic fight
And that boxing legend is none other than Teddy Atlas. This is a thought that scares former UFC fighter Chael Sonnen, who was talking about this on the latest episode of Beyond the Fight podcast.
"Francis Ngannou is now training with Teddy Atlas. He's actually been training with Teddy for a period of time… but now he is really buckled down and spending some time Teddy according to the article that I read. That is scary. Francis Ngannou getting better at the sport is a scary thought."
Sonnen mentioned how Ngannou already has a massive reservoir of power, quoting the instance where he knocked Alistair Overeem with an uppercut before his title with Miocic at UFC 220.
But he is scared at the prospect of him getting even better. And Miocic should be as well.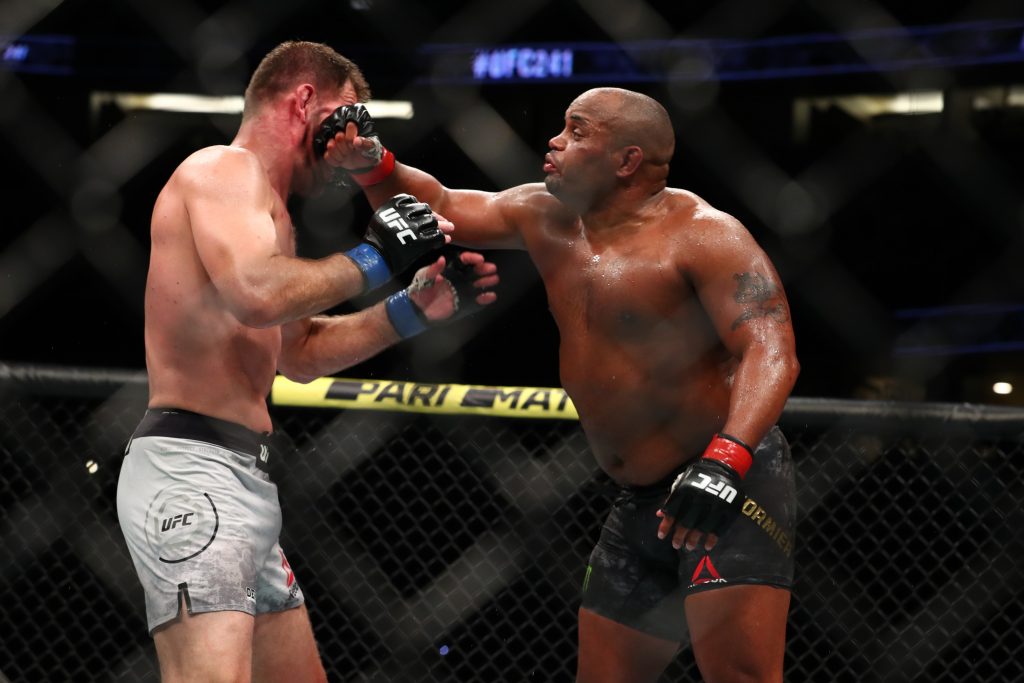 "And now you are telling me he is going to get better? Teddy is going to tell him how to do things quicker? How to do things more efficient? How to turn things over and generate more power? Oh my goodness."
These recent quotes from him are a little peculiar considering that he was unable to understand why Ngannou was odds-on-favourite for the fight.
In all fairness, him training with someone like Atlas changes things. And, it is something that the current champion should be wary of.
More UFC News:
Follow our dedicated UFC page for instant UFC news and updates