Ciryl Gane got the win over Jairzinho Rozenstruik but Jon Jones wasn't impressed
There were a lot of eyes in the main event of the latest UFC Fight Night as Ciryl Gane took on Jairzinho Rozenstruik.
The pair had just one loss between them and Gane came into this clash undefeated in his MMA career. Rozenstruik was also coming off a great win and it was expected to be a great clash.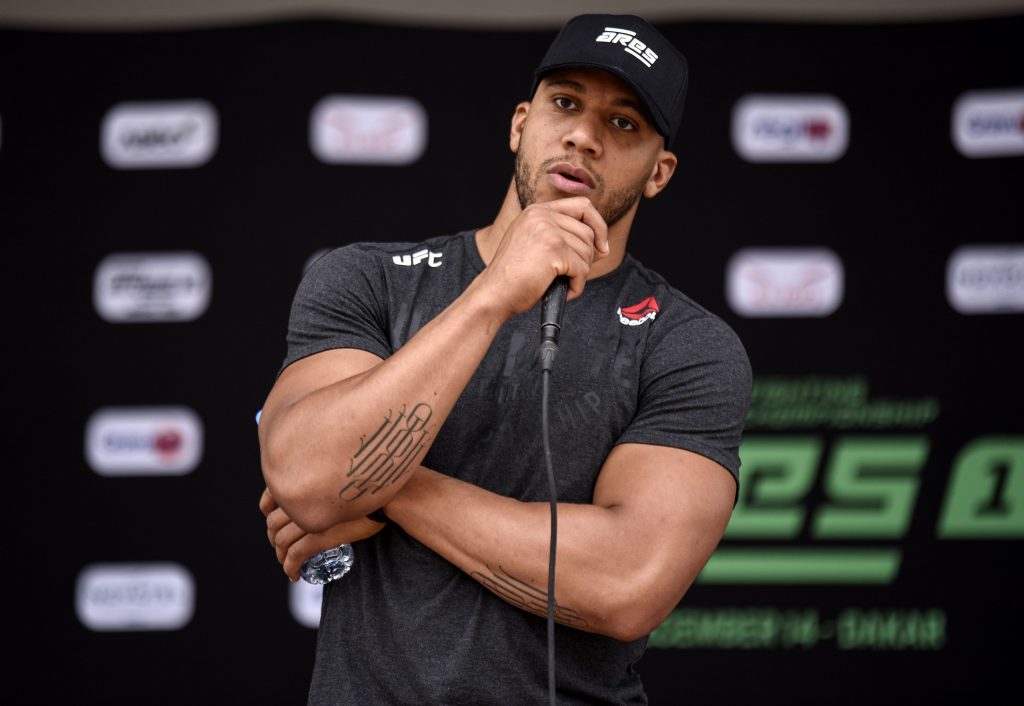 It was Gane who picked up a unanimous win in the end after a great performance. However, things weren't as explosive as many expected.
There weren't many knockdowns or brutal hits, something that many believed would take place between the two big hitters.
Gane certainly showed off a lot of fight IQ by maintaining his distance and keeping Rozenstruik just out of striking range.
However, it was a great performance from the Frenchman, who remains undefeated in his career. He wants a crack at the title and brought that up too but Jon Jones wasn't impressed.
Jones has moved up a division in the UFC as he tries to win the Heavyweight title and become a double champion.
White confirmed that Jones would get a title shot in his first fight and the former Light Heavyweight champion slammed this latest fight:
"These boys better get used to pushing the pace, all this standing around ain't gonna fly when daddy comes home. #ufcvegas20"
This does come as a bit of a big statement from Jones given that he hasn't fought in the Heavyweight division.
However, Bones found one star not willing to take up the warning.
Francis Ngannou slams Jon Jones for his comments
Jones is a new entrant in the Heavyweight division but his comments didn't gain him a lot of fans, especially those who are currently in the division.
Francis Ngannou wasn't impressed and laughed out at the "daddy comes home" comment.
Ngannou faces Stipe Miocic for the title at UFC 260 and the winner of that takes on Jones. It will be interesting to see how things develop in that fight as Ngannou and Miocic had met a couple of years back.
It was Miocic that won that battle and the champion would be keen to keep the title too.
More UFC news
Follow our dedicated UFC page for instant UFC news and updates