Calf kicks were a huge talking point in the fight between Pedro Munhoz and Jimmie Rivera with Dustin Poirier chiming in
The latest UFC Fight Night event saw some incredible matches and one of them was Pedro Munhoz vs Jimmie Rivera.
This was the second fight on the main card and it served up a treat for all UFC fans. The fight even got a fight of the night award with both going at it, and there was one major talking point from this clash.
While the clash went the distance, some fantastic calf kicks were used by Munhoz on Rivera. The leg of Rivera also was bloated and that got a lot of people talking.
The two UFC stars went at it and each of them got a $50,000 bonus after the fight. However, there was another king of the calf kick that decided to share his thoughts on the tactic.
Dustin Poirier chimes in on the calf kicks being deployed
Dustin Poirier was also the talk of the UFC after using a ton of calf kicks on Conor McGregor. The Diamond got an impressive win over the Irishman and made it 1-1 in their rivalry during UFC 257.
However, the calf kick has been dissected a lot since that event. Daniel Cormier shared a breakdown of how McGregor made some mistakes while Poirier took advantage of this.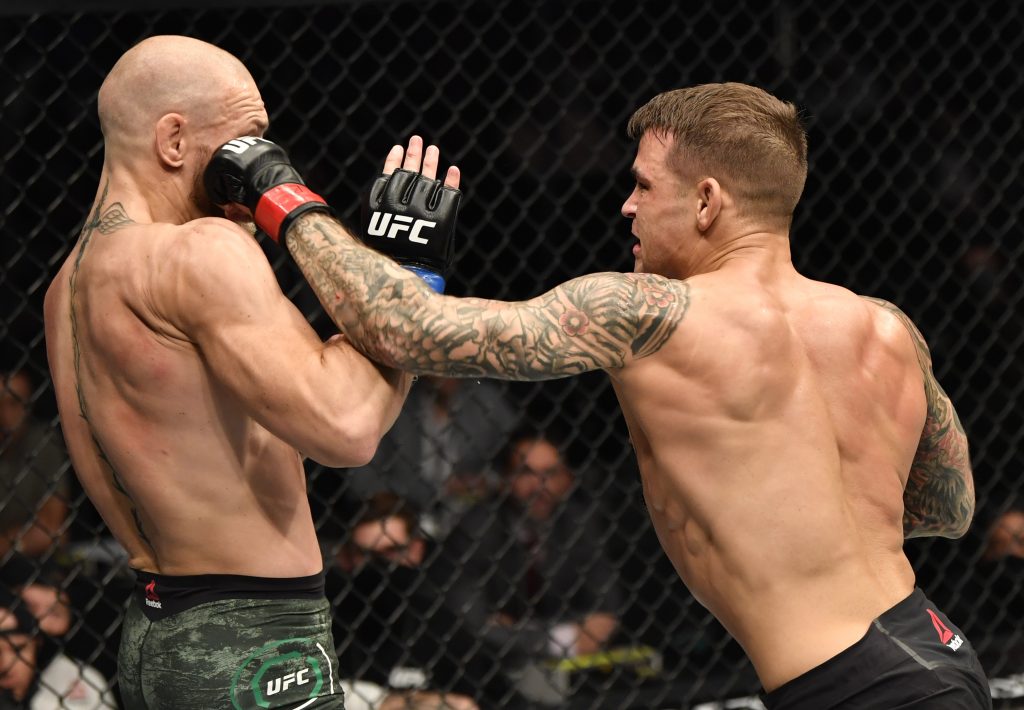 The Diamond was watching this UFC card and reacted to the kicks from Munhoz. He posted a couple of simple tweets regarding the fight but that was enough to garner the attention of many.
Michael Bisping also chimed in during this event and many other UFC stars also brought up the calf kicks.
It is extremely difficult to defend this and even checking the kicks can lead to some damage. Fortunately for Rivera, he lasted all three rounds but his movement was severely hampered.
Munhoz and Rivera are now 1-1 in their two meetings and it will be interesting to see what is next for them.
More UFC news
Follow our dedicated UFC page for instant UFC news and updates