Jon Jones is expected to have a big fight after moving up to the Heavyweight division but Jairzinho Rozenstruik isn't worried about Bones
Jairzinho Rozenstruik has a tough opponent next as he takes on Ciryl Gane at the upcoming UFC Fight Night event.
This would be the Suriname star's first fight since defeating Junior Dos Santos and Gane is undefeated in his MMA career.
The Heavyweight division in the UFC is looking great thanks to the presence of some other big names. Francis Ngannou and Stipe Miocic will clash for the title while Jon Jones is waiting in the wing.
While Rozenstruik believed that Ngannou had a chance of becoming the champion as he takes on Miocic, he also spoke about Jones.
Jones is a former UFC Light Heavyweight Champion but he moved up a division after vacating the belt.
The American is considered as one of the greatest MMA stars ever but there are some doubts on how he will deal with the extra power of the Heavyweights.
However, Rozenstruik wasn't worried about that and explained to Helen Yee why Jones would do well in the new division:
"I think he will do great, why?

"Most of the Light Heavyweights are walking around as Heavyweights so it is not so hard to just keep the weight on and gain a little weight.

"Don't forget, Jon Jones got a lot of experience in the game so I think he will do good."
Jon Jones to become the Heavyweight Champion?
Dana White confirmed that the first fight for Jones in the new division would be a title shot. Bones would take on the winner of Ngannou vs Miocic and the former LHW champion has been bulking up a lot.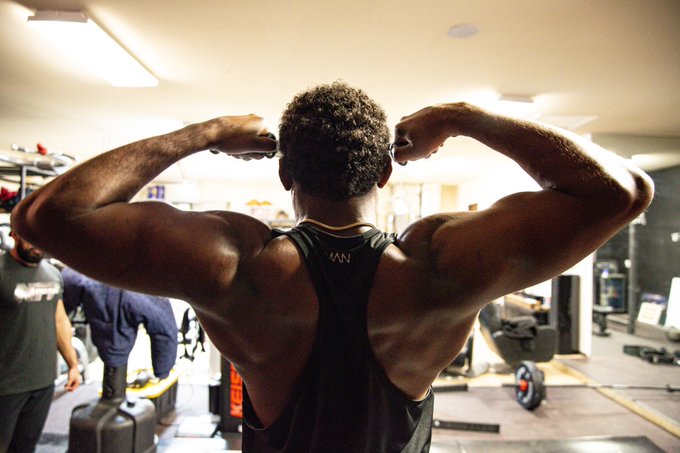 He posted a video of kicking and punching and did look a little heavier than normal. Rozenstruik was asked about Jones' chances of becoming the champion and the 32-year-old added that the American had a lot of skills to deal with the heavyweights.
However, Rozenstruik wanted to wait and see before making a prediction if Jones could become the champion.
More UFC news
Follow our dedicated UFC page for instant UFC news and updates