Dustin Poirier now fights in the Lightweight division but his Featherweight days were brutal due to the weight cuts
Cutting weight is one of the most gruelling aspects of being an MMA fighter and Dustin Poirier was there to talk about it.
While everyone has been lauding The Diamond for his excellent win over Conor McGregor at UFC 257, Poirier wasn't always a Lightweight.
He dabbled in the Featherweight division, the 145-pound one, and had some scary tales to tell. Poirier was speaking to Joe Rogan on his podcast and was asked how difficult it was to cut down to 145 pounds.
Rogan brought up that Poirier looked like a big 145-pounder and The Diamond wasn't all that happy with his life back then:
"It was horrible and it made me hate the process and my quality of life sucked.

"Training camps were torture. I would walk around 190 [pounds]."
Rogan was left shocked after learning that Poirier would cut almost 45 pounds on fight week. However, The Diamond had another shocking tale to tell.
Dustin Poirier shedding close to 30 pounds on fight week
Poirier also brought up an instance where he fought Cub Swanson a few years back. The Diamond lost that clash but took up the fight on short notice and struggled to make weight.
"Let me tell you this, when I f***** up Swanson in London, England, I took it up on short notice.

"I had just won a fight before and it was around Christmas, so I was eating and when they called me, they asked me my weight.

"I said 170 but I was actually 187 or something. It was like really short notice so me and my team fly out there and I am 30 pounds overweight when we land.

"They check your weight fight week when you show up to make sure, I was 176 and it was a 45."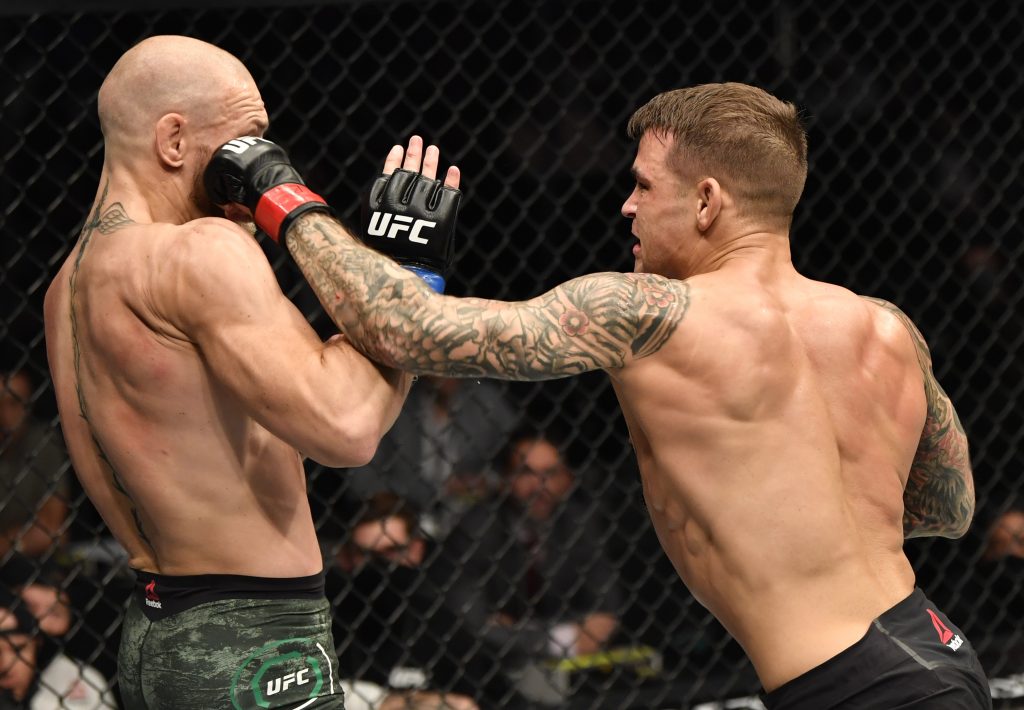 Poirier also claimed that he didn't know how he made the weight cuts but all of it was a blur. He brought up that he almost died doing this but moving up a division has been a good move for his body.
Weight cuts are brutal in MMA and this was a reminder that even the best struggled. Losing 45 pounds to make weight for a division is crazy but Poirier isn't the first or the last one who will continue doing this.
More UFC news
Follow our dedicated UFC page for instant UFC news and updates