Jon Jones is moving up to the UFC Heavyweight division and sent a warning thanks to a new training video
Jon Jones has a tough match-up on his hands irrespective of who he faces next. Jones moved up to the Heavyweight division in the UFC and he wants to become a two-division champion.
While the former Light Heavyweight was never known to be someone with a lot of power behind his shots, he will have to deal with some of the toughest hitters in his new home.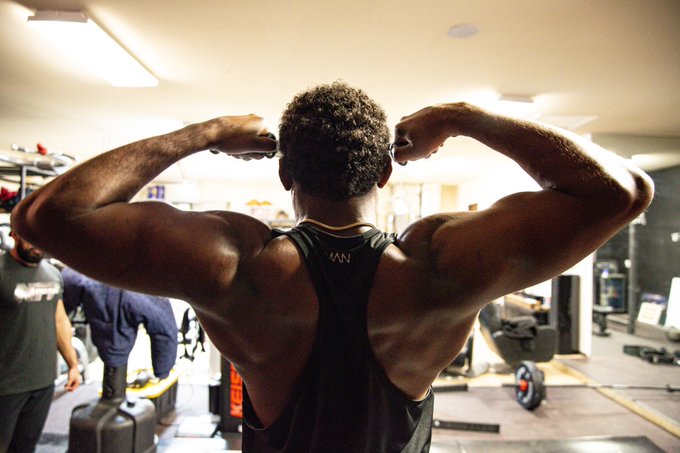 However, Jones is a great technician and could deal with the power thanks to his speed. Nevertheless, he has been bulking up over the past few months and sent a warning to the rest of the Heavyweight division.
"I feel like I move pretty good for a fat boy, I believe I'll be moving at my all-time best once I actually get in shape"
Jones seemed to be enjoying his time in the Octagon as he was throwing some kicks and punches. He did look heavier than his Light Heavyweight self and there is no doubt he will be a force to reckon with in his next fight.
Jon Jones to fight for the title next?
The big question has been who does Jones fight in his new division? Francis Ngannou and Stipe Miocic meet at UFC 260 and this will be for the Heavyweight title.
Miocic is the current champion and this would be his first defence since beating Daniel Cormier in their trilogy.
Ngannou lost to Miocic in 2018 but this is a different Ngannou and he could be a real threat for the champion.
Dana White spoke recently and claimed that Jones wants to fight the winner of that clash. While this hasn't been set in stone it seems a little unfair to the other Heavyweights that Jones would get a title shot in his first Heavyweight fight.
Jones is still one of the biggest names in the UFC but he should get a taste of what this new division is before going for gold.
White knows what is best for business and his decision on Jones will be something to keep an eye on.
More UFC news
Follow our dedicated UFC page for instant UFC news and updates