UFC rival Lauren Murphy thinks Valentina Shevchenko is the greatest flyweight ever
Valentina Shevchenko is quite arguably one of the finest female wrestlers that the sport of MMA has seen. She is currently the UFC flyweight champion.
And one of her UFC rivals, Lauren Murphy, called her the greatest female flyweight ever. Murphy asked the fans who would win the UFC 261 title fight between 'Bullet' and Jessica Andrade.
A fan replied saying Shvechenko is a force to be reckoned with, to which 'Lucky' replied by saying that the Kyrgyzstani fighter is the greatest female fighter in her division.
Shevchenko has never lost a UFC fight at flyweight and has defended the belt 4 times since winning at UFC 231. She lost twice to Amanda Nunes at bantamweight but seems untouchable at 125 lbs.
Valentina Shevchenko aims for 5th consecutive defence of UFC flyweight belt
Bullet will defend her belt for the fifth time in a row when she takes on #1 contender 'Bate Estaca' at UFC 261.
Murphy was also asked by a fan if she would be willing to serve as a backup to the fight. She is currently the #3 ranked female flyweight in UFC.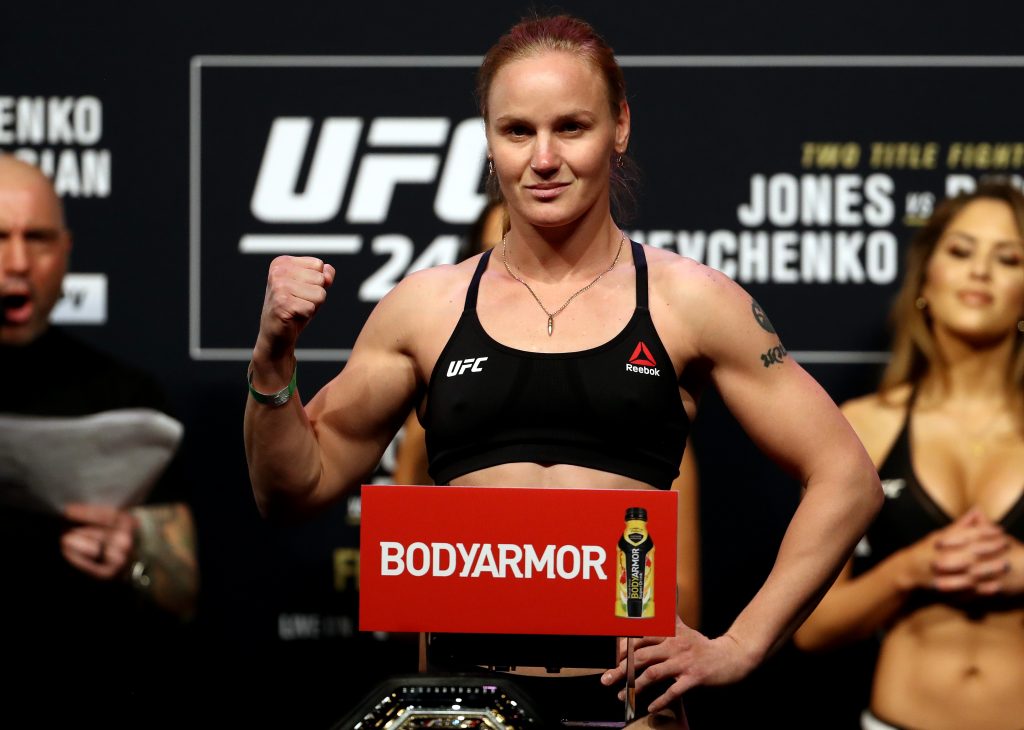 The tweet mentioned that if Valentina did not make the fight, Andrade and Murphy could fight to be #1 contender, and if Bate Estaca pulled out, Lucky would get a title shot.
She predictably replied by saying that she definitely would. She even mentioned Dana White and cited her TUF success to highlight that she would be up for this opportunity.
Murphy highlighted that she would be 'training like crazy' in such a scenario. It is clear that she wants to be the backup fighter for this title bout, but it remains to be seen if that is formalized by the promotion.
More UFC News:
Follow our dedicated UFC page for instant UFC news and updates