Liverpool won the league last season with a whopping 99 points on board. They just could not stop winning, and if it wasn't for their form dip during the post-pandemic lockdown, they would have probably touched the 100-point mark.
So how exactly were they doing this? The major factor is that their full-backs were among the assists. Trent Alexander-Arnold and Andrew Robertson had a combined 25 assists that season. Compared to that, they have just 8 so far this season. (h/t Transfermarkt)
Moreover, Roberto Firmino and Sadio Mane were scoring more. The two managed 27 goals between them during their Premier League-winning season.
This is because the same team being played on most occasions. Injury crisis was not there, especially in defence, where players like Virgil van Dijk, Andrew Robertson, and Trent Alexander-Arnold played a minimum of 36 games each. (h/t Transfermarkt)
Injuries and signings have made Liverpool change their style at times
This season has been different for a number of reasons. Firstly, the truncated season has meant that games have come thick and fast. Teams often do not have time to recover between games and squad rotation often breaks the flow.
This is not just the case for Liverpool, as teams such as Arsenal, Chelsea, and Tottenham Hotspur have struggled too during the season. All 'big 6' clubs have endured a tough period when it comes to results, including Manchester City, who had a rough start to the season. And for Liverpool, that problem has been compounded by injuries.
Virgil van Dijk and Joe Gomez have been out for most of the season. To add to that, Alisson, Joel Matip, Robertson, and Alexander-Arnold have also missed games. Injuries, especially in defence, has seen midfielders such as Fabinho and Jordan Henderson play at the back.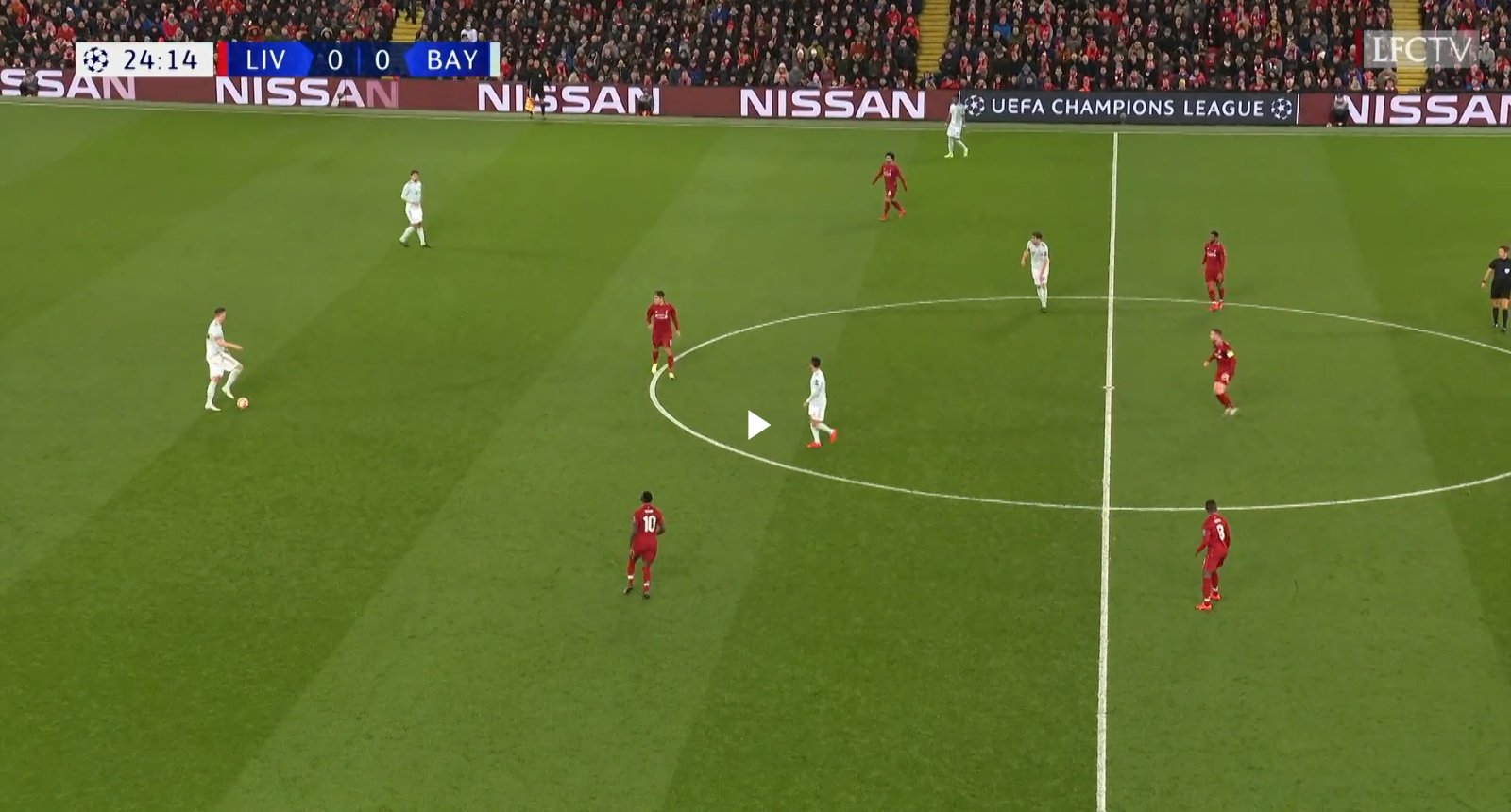 Not only has it made the defence shaky but it has also taken out two very good midfielders away from their natural positions. For example, the Reds have just kept one clean sheet when Henderson has played as a centre-back this season. Moreover, the defence has increasingly been susceptible to aerial threat because of it. Liverpool rank last in the list for headed clearances by teams this season.
Fabinho too was a great defensive shield last term. His 2.2 tackles per game in defensive midfield was vital for the club to break up the play and counter the opposition. But now, Georginio Wijnaldum has often been deployed in his place as Fabinho has had to play as a centre-back. The former's 0.8 tackles per game is significantly lower than Fabinho's.
Another different thing Liverpool tried at the start of the season was to play Diogo Jota alongside the traditional front three. Here, Firmino often dropped in the creative No.10 role. This was not often, but Jurgen Klopp was just warming up to this tactic before the Portuguese's injury.
Most notably, he played them all together in the 1-1 draw against Manchester City. Going with the 4-2-3-1 formation in a game of that magnitude underlined his trust in that formation.
Verdict
So what should they change? The club signed Ozan Kabak and Ben Davies in the January transfer window. The best bet right now seems like getting club captain Jordan Henderson back in the midfield to begin with.
Kabak was impressive on his Champions League debut against RB Leipzig and showed he is capable of holding his own in a team like Liverpool.
But more than any tactical change, they would have to pray for a fit squad from hereon. Liverpool's success over the years has come from a fit starting XI that starts together on a regular basis.
This can be seen by the appearances made by their main players in the 2019/20 league winning season and the 2018/19 Champions League-winning campaign. Klopp admitted that he has conceded the title after the 4-1 loss to Manchester City. So for next season, Klopp would hope that he can have his best players back from injury.
Liverpool have dominantly used the 4-3-3 this season too, and their bad form cannot be just down to the system as they won the league and the Champions League while playing this formation.
But for games they want to experiment, Klopp could also flex his squad and play someone like Jota with the front three.