Sheamus almost drops the F-bomb as he delivers a warning to Drew McIntyre
This week's WWE Monday Night RAW saw storylines building towards the Elimination Chamber PPV later this month.
The main event was a gauntlet match. The winner would get to be the final entrant in the 6-man Elimination Chamber match at the PPV with the WWE championship on the line.
Sheamus was the final entrant on the episode's gauntlet match, with Drew McIntyre waiting inside the ring. Before him, Randy Orton was eliminated as Alexa Bliss continued to distract him in his matches.
The 'Celtic Warrior' came out fresh and dished out a vicious beating to 'The Chosen One'. He finished the fight off with an emphatic Brogue Kick.
And just after winning the main event, Sheamus almost dropped an F-bomb on live television. He was delivering a warning to the Scotsman ahead of the PPV, but almost ended up swearing.
He also hit out at Drew McIntyre and reminded the champion that he would be nowhere without the Celtic Warrior.
However, Sheamus almost made a huge error on live TV before controlling himself.
Sheamus is no longer friends with Drew McIntyre and WWE might bigger have reasons for it
The pair were portrayed as the best of friends on the show a month or two back. All that changed 2 weeks ago when the Irishman delivered a Brogue Kick to McIntyre.
Cracks had already started to appear between them and honestly, almost everyone saw it coming. But what could be the reason behind it?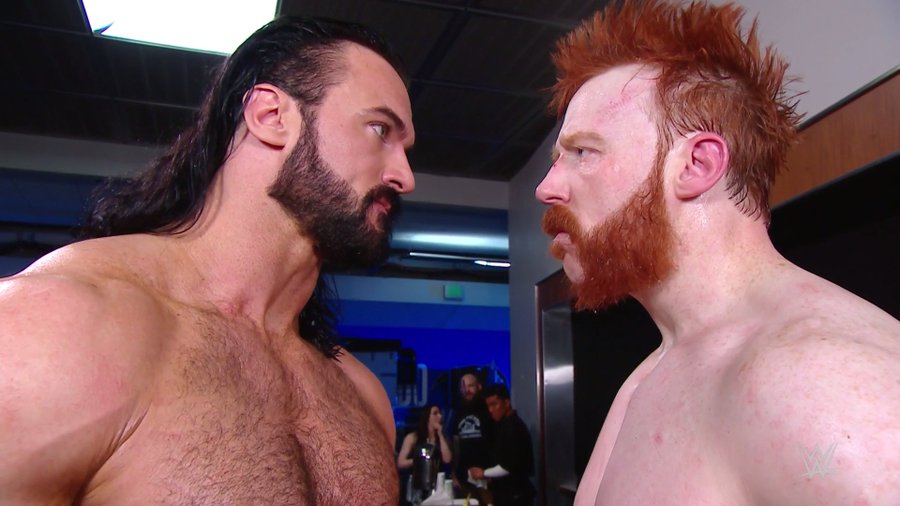 Simply speaking, the champion needed a good rival. Roman Reigns has his thing going on with Kevin Owens, and similarly, McIntyre needed someone like Sheamus.
Also, Edge has leaned towards 'The Big Dog' in recent weeks as he looks to choose his WrestleMania 37 opponent. In light of that, the Irishman and Scotsman would make for good rivals in the coming weeks.
More WWE News:
Follow our dedicated WWE page for instant WWE news and updates