PSG and Barcelona are to meet in the Champions League Round of 16 and Khabib Nurmagomedov will be in attendance to watch the football match
UFC great Khabib Nurmagomedov seems to be enjoying his life after retirement as he travels around the world.
He was in Dubai for a few weeks recently as he enjoyed Fight Island but he will be in the Nou Camp too.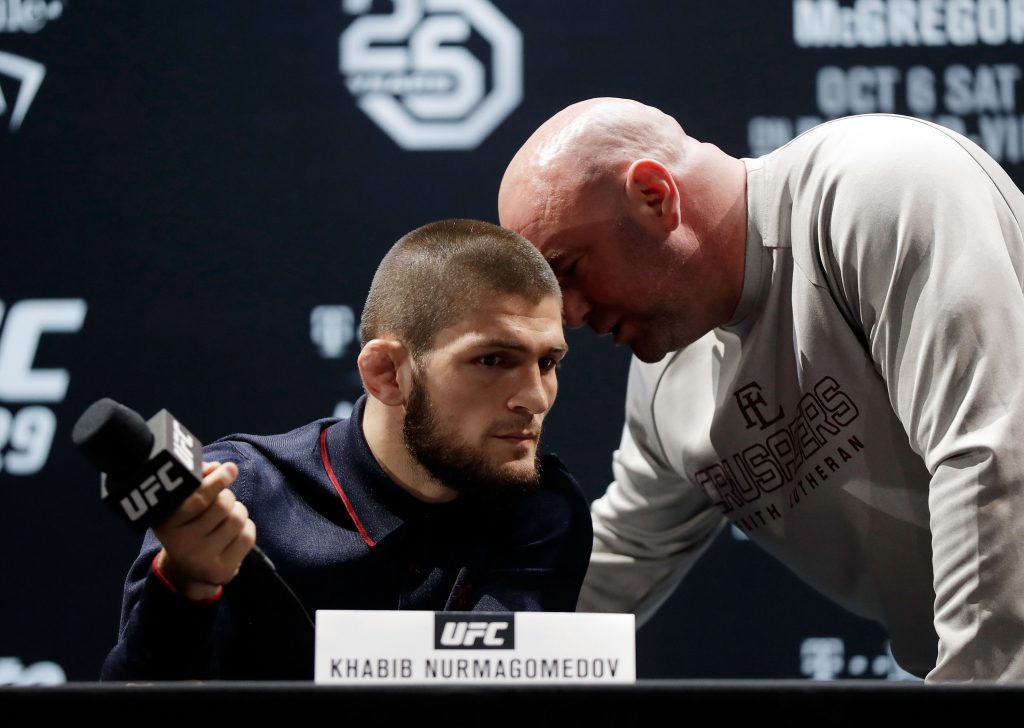 Barcelona take on Paris Saint-German (PSG) in the Champions League Round of 16 first leg. Barca are one of the top clubs in Spain while PSG are the biggest club in France.
Both teams have a ton of world class stars such as Lionel Messi, Neymar and Gerard Pique. While Neymar is set to miss this clash with an injury, this is going to be a blockbuster match thanks to the attacking talents of the pair.
Khabib posted that he would be in the Nou Camp and added that he was backing PSG in this clash. This could be coming from his support for Real Madrid, who are the arch rivals of Barcelona. PSG are also backed by the Qatari government, and that could be another reason for Khabib to support them.
Khabib Nurmagomedov showing off his football skills
Khabib is a huge football fan and also supports a lot of clubs from Russia. He is a big fan of former Barcelona striker Zlatan Ibrahimovic too and the pair have joked about things in the past.
Further, Khabib also took part in a charity game recently with Clarence Seedorf, a Dutch football legend.
Khabib was great in the Octagon but he doesn't seem to be bad at other sports. He scored a thunderbolt during one such game and even seems to be fantastic at Dagestani basketball.
That basketball is a little different to the traditional sport as it is more rough. However, the Eagle is a proper athlete and seems to be able to play a lot of sports.
Barca and PSG are two heavyweights in world football and it will be interesting to see who comes out on top in this clash.
This is just the first leg with the second leg set for 11 March 2021.
More UFC news
Follow our dedicated UFC page for instant UFC news and updates