Kamaru Usman has no time for people who compare him to Conor McGregor
The current UFC welterweight champion Kamaru Usman is on a roll at the moment and looks unstoppable.
He just gets inside the octagon, wins, and gets out of there. Rinse and repeat. This is apparently not enough for some of the MMA fans, who want him to be more confrontative outside the ring.
Talking on TMZSports earlier this week on YouTube, the 'Nigerian Nightmare' said that he knows that fans want him to be like Conor McGregor when it comes to trash talk, but he's just not that guy.
Usman says that he is just 'true' to himself and does not care if people think he is boring just because he does not trash talks his opponents and say bad things about them.
"I wasn't raised like that. I'm not that guy. A lot of people keep saying that because they want me to be that guy. They want me to be the Conor McGregor, the braggadocious guy.

"The guy that is just talking trash about my opponents whether it's true or not true, they want me, so bad, to be that guy. But I'm not that guy. I am true to myself. And because I'm not that guy, they are like 'Oh he's boring', because I don't want to give them what they want."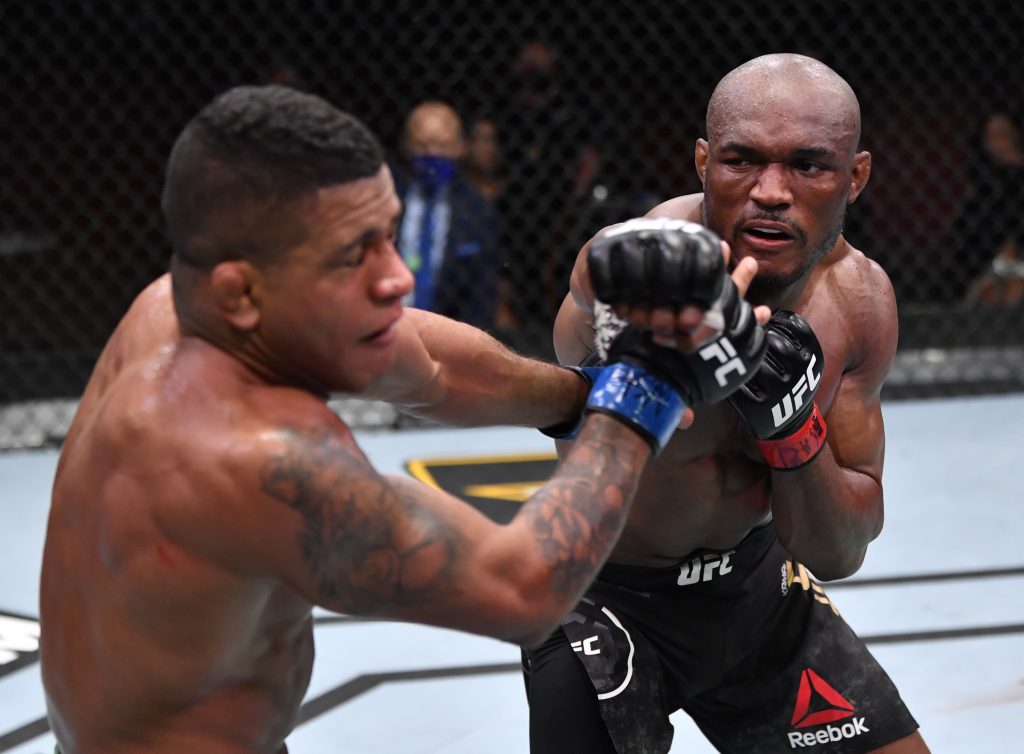 Kamaru Usman rubbishes fans who want him to be Conor McGregor and vows to be the same until he retires
He mentioned that he will keep being himself until he retires from the sport because his 'integrity and 'discipline' has carried him so far.
Well said Usman. MMA is an art, and while trash talk and promos are a bigger part of it in modern times, the real skill will always be displayed inside the octagon.
And whatever Usman is doing, it is working for him. The 33-year-old defended his belt for the third consecutive time after winning it against Tyron Woodley at UFC 235.
He defeated Gilbert Burns at UFC 258 last weekend to extend his winning run to 17. He is yet to be beaten in the UFC since his debut at TUF in 2015.
Usman now looks primed to fight Jorge Masvidal next. Although, he has not ruled out a possible encounter against the Irishman himself.
More UFC News:
Follow our dedicated UFC page for instant UFC news and updates