The Undertaker praised Roman Reigns and Drew McIntyre for helping him get over the debacle Goldberg in 2019
Fans got a dream match-up at WWE Super ShowDown back in June 2019 when The Undertaker and Goldberg were finally pitted against one another.
However, the match went awry after Goldberg suffered a concussion mid-fight. This resulted in him failing to lift 'The Deadman' for a Jackhammer.
As a result, The Undertaker was dropped right on his head and could have suffered a potentially serious head injury. Talking this week on Sports Illustrated, 'The Dead Man Walking' relived that experience.
He notably praised Roman Reigns and Drew McIntyre for their excellent work in their Extreme Rules match a month after his horror show in Saudi.
"I was trying to erase that stain out of memory [from the Goldberg match]. So that was a fun night. We were all on the same page, we knew what the objective was, and that match was special. Roman and Drew are very special talents, two of the best at what they do."
Roman Reigns and The Undertaker took on Shane McMahon and Drew McIntyre in a no-holds-barred tag team match at Extreme Rules.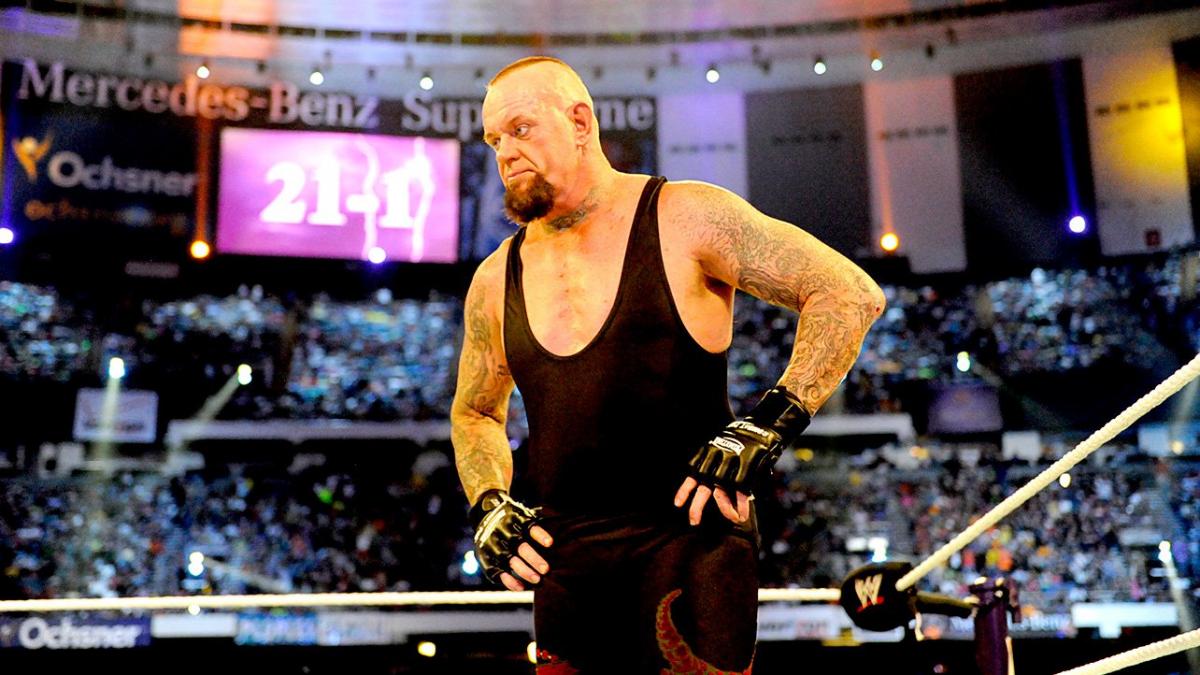 The Undertaker thanks Reigns and McIntyre to help erase memories of Goldberg match
'The Phenom' outlines the fact that this match helped him, and the fans, forget about his Goldberg fight just a month prior to that.
"That match meant a lot to me. I have a long-lasting relationship with all the Samoans, and Roman is one of the Samoan greats. As a human being, I think the world of Roman. And Drew is one of those genuine guys. Anytime I'm around, he's right there picking my brain. He's not doing it because it looks good to others, he does it because he genuinely wants to get better. Those are two legitimately great stars."
The Undertaker's comments come just a few weeks after he had some harsh words for the newer generation of WWE wrestlers. In light of that, it is good to see him praise two of the most famous names in the promotion right now.
'The Chosen One' is the WWE champion right now, and ironically, is on the back of defending his belt against Goldberg at the Royal Rumble.
'The Tribal Chief', on the other hand, is the WWE Universal champion and could potentially defend his belt against Edge at WrestleMania 37.
More WWE News:
Follow our dedicated WWE page for instant WWE news and updates