Miro hilariously reacts to Lana putting Nia Jax through a table
This week's WWE Monday Night RAW saw Lana go up against arch-enemy Nia Jax in a Tables match. Jax had started the trash talk before the fight itself.
She tweeted that Lana would be put through another table in their match. However, that did not turn out to be the case.
Lana persevered throughout the match to fend off Jax, whose strength was proving too much to handle for Lana at times.
Ultimately, she had her opponent right where she wanted. Jax was leaning on the barricade, and Lana pushed her from behind to send her through the table.
And, her husband Miro had a hilarious reaction to the moment on Twitter. He tweeted, "Nia finally got the push she deserved! Way to go WIFE @LanaWWE".
Lana finally gets her revenge from Nia Jax for TLC 2020
Lana was scheduled to fight alongside Asuka at TLC 2020 for the women's tag team title against Jax and Shayna Baszler.
However, just before the match, she was handed a kayfabe injury by her opponents and missed the PPV. Instead of Lana, the Charlotte Flair partnered Asuka for the belt at TLC 2020.
But now, she finally seems to have had her revenge. And she can pile further on Jax if she manages to beat her later on.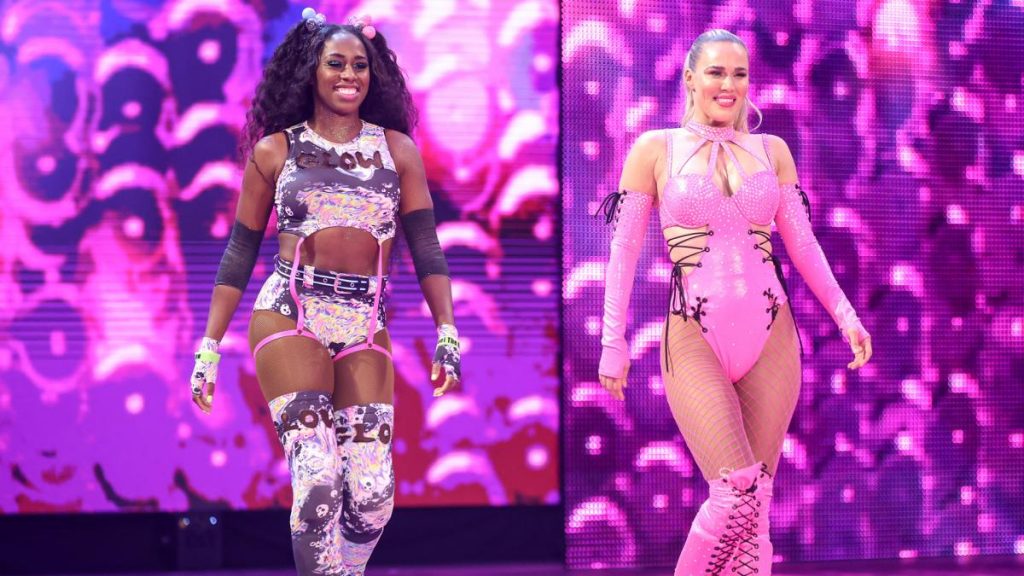 Lana and Naomi are scheduled to take on Jax and Baszler for the tag team titles. Lana has never won a title at WWE in her entire career.
Thus, winning a title against Jax would be the icing on the cake for her. The two have shared a very fierce rivalry in recent times, which has also spilled over to social media.
More WWE news
Follow our dedicated WWE page for instant WWE news and updates