MJF brings up 'Mystic Max' after predicting the Super Bowl result
Tampa Bay Buccaneers won the Super Bowl LV against Kansas Chiefs, and AEW star MJF takes pride in the fact that he got his prediction spot on.
The Long Island-born wrestler posted a picture of himself and Chris Jericho photoshopped on the bodies of Bucs duo Rob Gronkowski and Tom Brady.
And a little less than two weeks later, the Pewter Pirates pulled off an incredible upset against the Chiefs.
MJF quoted his older tweet to remind the fans that he is 'Mystic Max'. This, of course, is a play on the name 'Mystic Mac', which UFC star Conor McGregor uses for himself whenever he predicts an event correctly.
Brady was the star of the show though. The former New England Patriot won his seventh Super Bowl.
MJF is exceeding expectations at AEW
MJF was kind enough to photoshop Y2J's face on Brady's body, who was the star of the show this weekend. Or, he just slyly did it because both of them share a similar age.
Nevertheless, it was Brady who was the centre of attention once the final whistle blew. This was his 7th Super Bowl ring, which is more than any franchise itself in the history of the sport.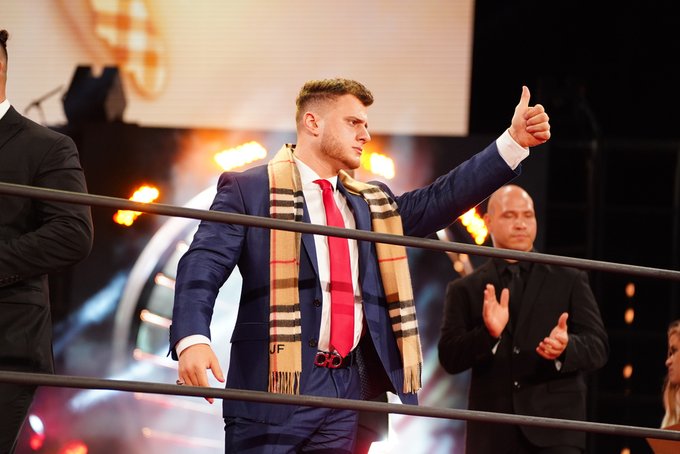 The 31-9 victory also meant that Brady became only the second player, alongside Peyton Manning, to win the Super Bowl with two different teams.
Brady has now entered the debate of being the GOAT in terms of all sports.
As for MJF, he has earned the right to call himself the Gronkowski of AEW. The under-rated heel has lowly become the backbone of promotion.
The two-time Dynamite Diamond Ring winner is on the up and his membership in Chris Jericho's 'Inner Circle' is proving fruitful for him as well as the promotion.
And now, the two have a chance to win the AEW World Tag Team championship as they gear up for the title match at AEW Revolution.
More AEW News:
Follow our dedicated AEW page for instant AEW news and updates