Dustin Poirier is coming off a great win over Conor McGregor and there is a lot of discussion on who he should fight next
Joe Rogan and Brendan Schaub got into a discussion on who Dustin Poirier should fight next.
The Diamond dusted Conor McGregor in exemplary fashion at UFC 257 and is keen on going for the gold.
While Poirier calls himself the uncrowned champion, his next clash should be for the Lightweight belt. However, Poirier is also open to fighting McGregor for a third time since the score is 1-1 after two bouts.
Poirier understands that this is a huge money fight and even McGregor and Dana White have hinted that the pair will meet up.
However, the fight hasn't been confirmed and Rogan had one simple reason why Poirier should fight Charles Oliveira next:
"There are two options. There is the purist option, the purist option is Charles Oliveira.

"If you are a purist, you want that fight and I think I want that fight."
Oliveira is on an eight-fight winning streak and wants a crack at the Lightweight title. Khabib Nurmagomedov was also impressed by Oliveira after his win over Tony Ferguson and it is to be seen what happens in this division.
Money talks in the UFC
However, Rogan also understood that money is a huge factor in the UFC and understood how all parties could make a ton of cash with a trilogy:
"If you want to make a ton of money before Conor [McGregor] fights someone else, you have the rematch."
The UFC could market this clash by allowed McGregor to take some time off and portray how the Irishman could get the better of Poirier.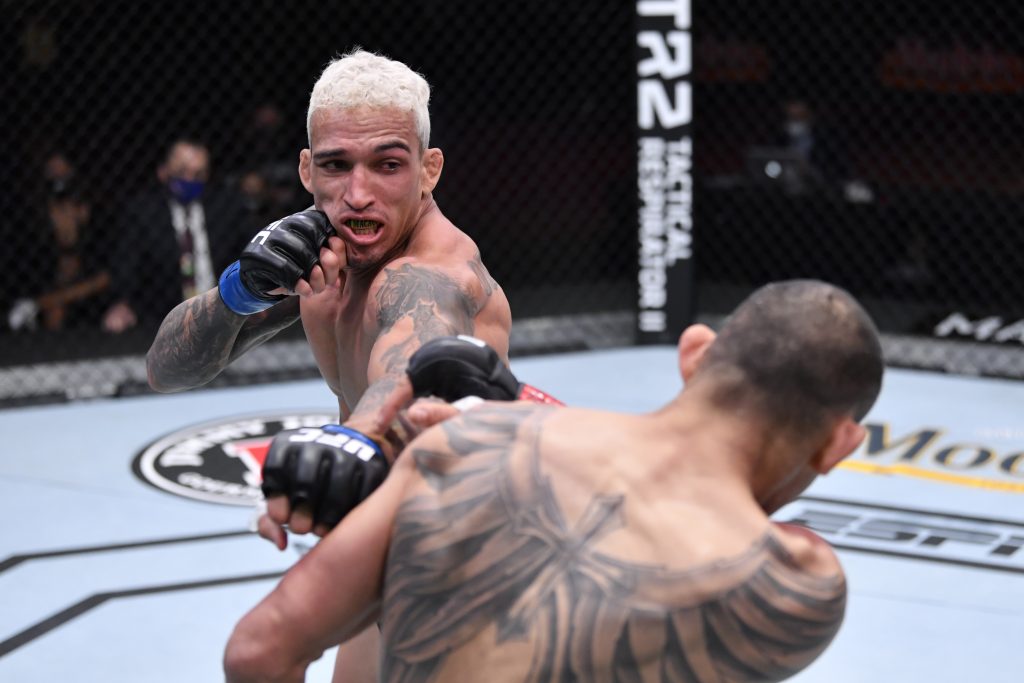 Nevertheless, Oliveira vs Poirier would be an excellent clash. Both stars are at the top of their games and the winner would be an incredible replacement for Khabib.
The Russian isn't keen on coming out of retirement while Schaub and Rogan also spoke about a trilogy for McGregor with arch rival and nemesis Nate Diaz possibly taking place in Ireland too.
More UFC news
Follow our dedicated UFC page for instant UFC news and updates