Conor McGregor lost at UFC 257 and his right leg took quite a beating from Dustin Poirier
Former UFC champion Conor McGregor posted a long message on Instagram regarding his loss to Dustin Poirier at UFC 257.
McGregor was knocked out in the second round but one major talking point was his right leg. Poirier used several brutal calf kicks and that left the Irishman hobbling.
McGregor was also seen using crutches after the fight and went on to say that Poirier had destroyed his leg. While the Irishman claimed he would get better after handling the "calf kicks", he also opened up on the kind of damage done to him in his Instagram post.
"Albeit the leg attacks where building up on me throughout the course. 18 in total thrown at me, with the final one buckling my leg fully, that was that. The peroneal nerve compromised."
McGregor also had a ton of praise for his rival and brought up that their score is now 1-1:
"Fascinating! First time to experience it. Then a tremendous finishing flurry by my opponent. Hats off! A well fought fight by The Diamond. 1 a piece now with a Trilogy bout for all the marbles!"
McGregor is keen on fighting Poirier for a third time and even the Diamond agreed that a third fight was on.
Conor McGregor vs Dustin Poirier 3 for the title?
While McGregor has been recovering well since the fight and his leg is fine, it is to be seen if his next bout is for the title.
Poirier vs McGregor 3 would be a blockbuster and this could get a lot of PPV sales. However, it is to be seen if this fight is for the Lightweight title.
Khabib Nurmagomedov isn't returning to the Octagon despite teasing that before UFC 257. The Russian would have to vacate the title and that leads to all sorts of permutations and combinations.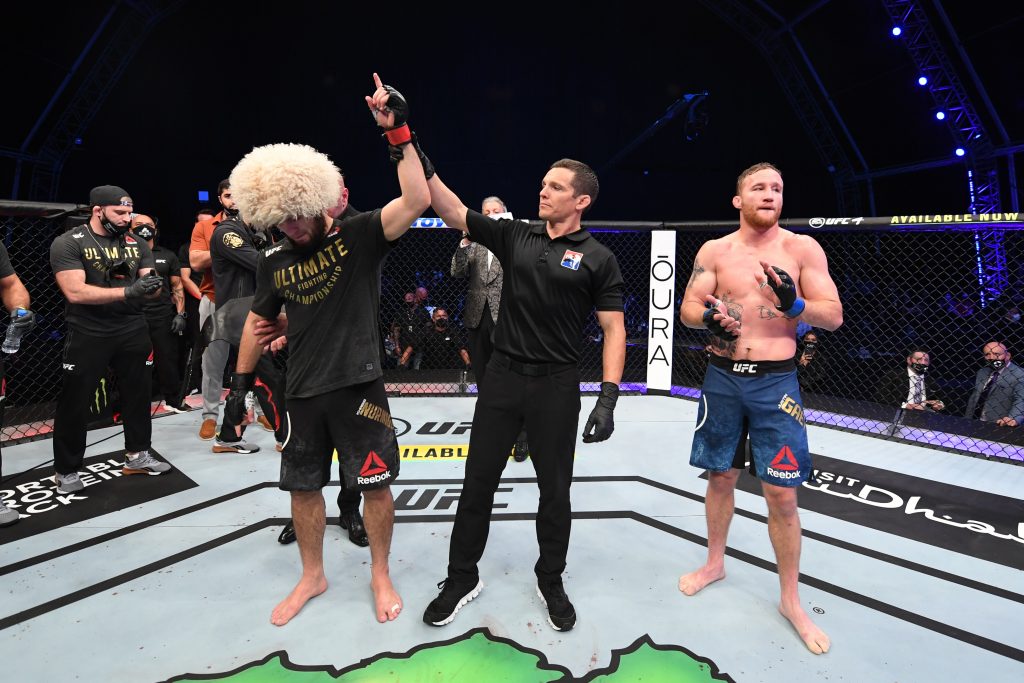 Poirier should get a title shot next thanks to his wins over McGregor and Dan Hooker. However, his rival is yet to be finalised.
Some corners don't want to see McGregor get another crack given that he lost to Poirier. Charles Oliveira is one name that could get a shot at the gold and it will be interesting to see what the UFC does in all this.
More UFC news
Follow our dedicated UFC page for instant UFC news and updates