Matt Riddle wants to fight Bobby Lashley in the Fight Pit
Despite just 2 fights till date, the Fight Pit has emerged as one of the best original creations of WWE NXT.
The caged event gives fans a great mixture between pro wrestling and MMA. It is especially great for fighters who have a background in MMA and are technically adept.
So, it is no surprise that former UFC fighter Matt Riddle wants to take on Bobby Lashley inside the pit. The Super King of Bros even tagged Triple H in his tweet to make a fight happen.
He wrote on his account that he wants to fight the United States Champion in the Fight Pit. And, Lashley came up with a jab on his own.
Bobby Lashley vs Matt Riddle in the Fight Pit for the title?
He replied to it with a photo of Thomas Thatcher choking out Riddle inside the Pit. The caption was rather hilarious and implied that Lashley would also put Riddle to sleep inside the cage.
Thatcher and Riddle, of course, went head to head in the first Fight Pit match on NXT. It was also Riddle's last match on the Gold Brand before he took the step up to the main roster in June 2020.
The former Bellator and UFC fighter is no slouch inside the ring if we're being honest. He boasts of an impressive 8-3-0 (2 NC) professional MMA record inside the ring.
It would have been 10-3-0 if UFC lifted the ban on marijuana back in the early 2010s. Better late than never, cannabis is no longer a banned substance and fighters cannot be suspended for using it.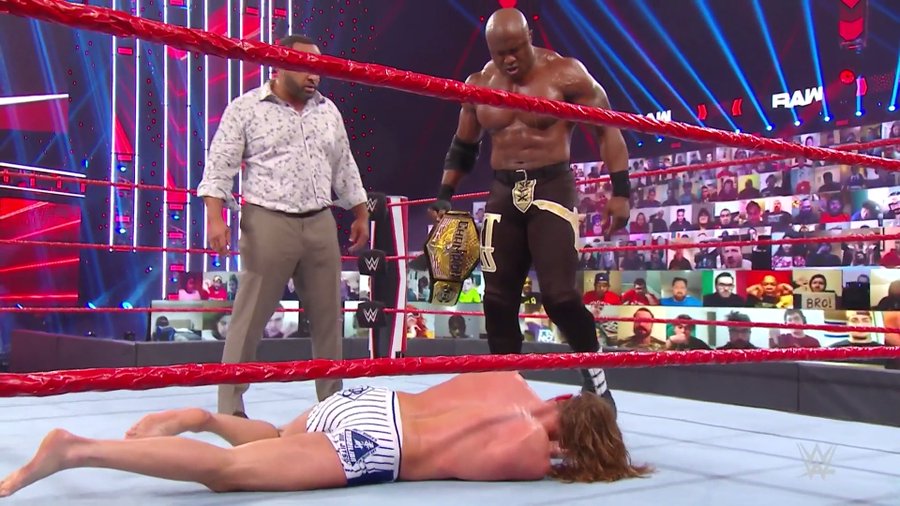 Riddle bore the blunt of the previous rulings as two of his UFC wins were turned to No Contests, and he was later forced to leave the promotion.
More WWE News:
Follow our dedicated WWE page for instant WWE news and updates