Ben Askren is one of the most popular stars in the UFC and here is all about his MMA record, net worth, salary and more.
| | |
| --- | --- |
| Net Worth (2021) | $10million |
| Last fight earnings | $263,500 |
| Age | 36 |
| Date of Birth | July 18, 1984 |
| MMA record | 19-2-0 (1 NC) |
Benjamin Michael Askren (AKA Ben Askren) is one of the most popular names in the MMA world. He is currently under the contract of UFC, where he has fought thrice.
He announced his retirement from MMA in 2019 due to a hip injury. However, he has come back in the fighting scene once again to take on Jake Paul in a boxing match later this year.
Net Worth & Salary
Ben Askren has an approximate net worth of over $10million. His high net worth is down to his stint with One Championship, Bellator, as well as UFC.
As per Sports Daily, Askren has earned $830,500 during his time with UFC. This includes his paycheques against Demian Maia, Jorge Masvidal, and Robbie Lawler.
Those figures, however, do not include undisclosed bonuses. It is certainly commendable for a UFC fighter to earn close to a million dollars in his first three fights.
Early Life & Career
Benjamin Michael Askren was born on 18th Juley, 1984, in Iowa, United States. He wrestled in the 174 lb. weight class during his college wrestling years at the University of Missouri.
There, he won the National Collegiate Athletic Association (NCAA) division 1 championship twice. He lost in 2004 and 2005, but won it consecutively in the following two years.
He represented United States in the 2008 summer Olympics. He competed in the 74 kg. weight category, and won his first match against Hungarian Istvan Vereb. In the round of 8 match, however, he lost to Ivan Fundora of Cuba.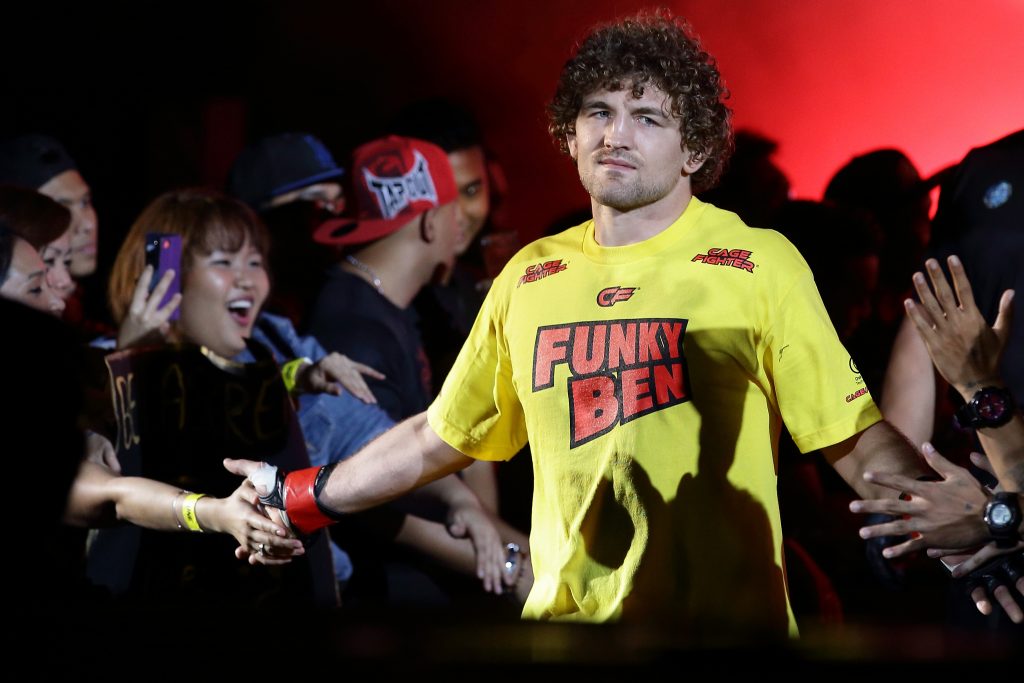 MMA Record
Ben Askren boasts of an impressive 19-2-0 (1 NC) MMA record. This includes his time in various promotions such as Bellator and UFC.
He made his MMA debut on 7th February 2007 against Josh Flowers at Headhunter Productions: The Patriot Act. He went on to be undefeated in his next 19 fights after this.
The run included his 9 wins at Bellator, where he was the welterweight champion. He was also unbeaten in his 7 matches at ONE Championship (6-0-0, 1 NC), and was also the welterweight champion there.
A move to UFC followed after that, where he went on to fight thrice. He won his debut UFC fight against Robbie Lawler via submission at UFC 235. However, he lost both of his next fights; first to Jorge Masvidal, then Demian Maia.
He announced in November 18, 2019, that he would be retiring from MMA altogether due to requiring a hip-replacement surgery.
Next Fight
Ben Askren has made a comeback in order to fight YouTuber-turned-professional-boxer Jake Paul. This is, however, not an MMA fight.
This professional boxing match took place on April 17, 2021, and was fought under the banner of Triller Fight Club. Paul is undefeated in his short boxing career, while this will be Askren's debut in the sport.
Things didn't go well for Askren as he was knocked out in the first round by Paul.
Cars, House, & Tattoos
Ben Askren owns an orange Lamborghini. He posted a photo with the supercar on his Facebook account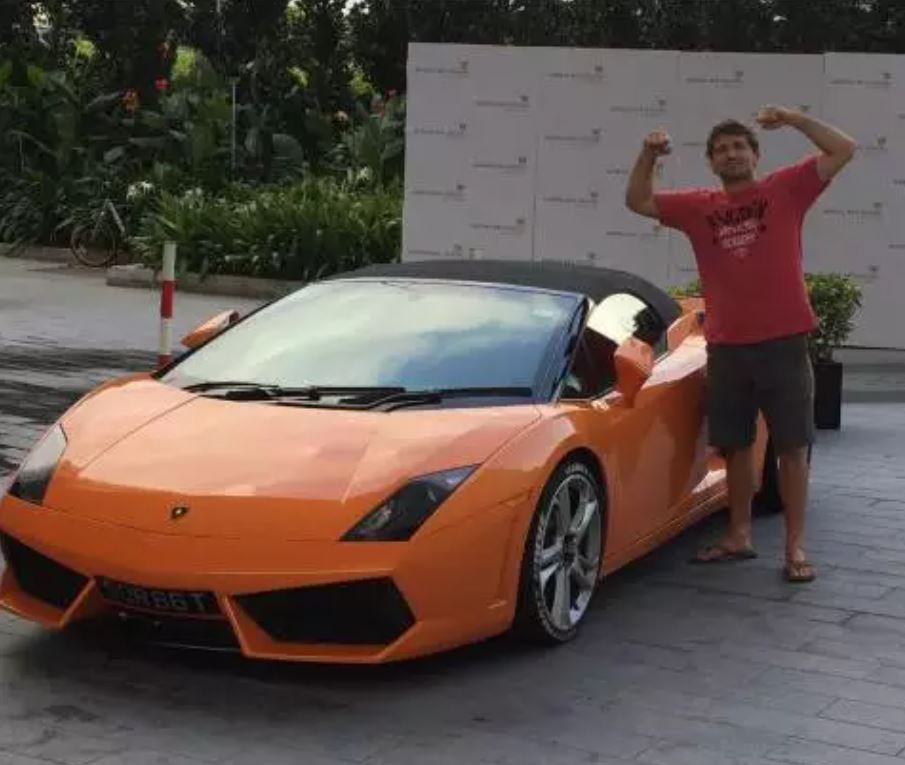 Askren has his own mansion in Wisconsin, United States. He even gave Paul McBeth, a YouTuber, a tour of his house.
Funky does not have any tattoos.
Other Media & Ventures
Askren features regularly on MMA and wrestling podcasts. Askren co-hosts two weekly wrestling podcasts: 'FloWrestling Radio Live', 'The Funky & FRB Show', and 'The T-Row & Funky Show'.
He also has a podcast of his own, where he talks about investing in cryptocurrency. In fact, Askren is an avid investor in cryptocurrency himself.
Personal Life & Relationships
He is married to wife, Amy Askren. The couple tied the knot on April 9, 2010.
And, they have two sons and 1 daughter together. However, there is not much information available about them.
More UFC News:
Follow our dedicated UFC page for instant UFC news and updates