WWE Superstar Spectacle airs next week
As we know by now, WWE will host a special episode, Superstar Spectacle, this Tuesday on India's Republic Day.
The event will stream live on WWE Network at 09:30 A.M. ET on 26th January, 2021. In India, the event is scheduled to air on Sony Ten 1, Sony Ten 2, and Sony MAX on the same day at 08:00 P.M. IST.
WWE Superstar Spectacles will feature a host of Indian WWE superstars
The event, which will be held at the ThunderDome, will last for two hours, and will be an ode to the Indian culture. The event will feature a host of WWE stars, with the Indian wrestlers being at the core of the action.
In a tweet by the promotion, Jinder Mahal and Bollywood Boyz's appearance on the event was confirmed.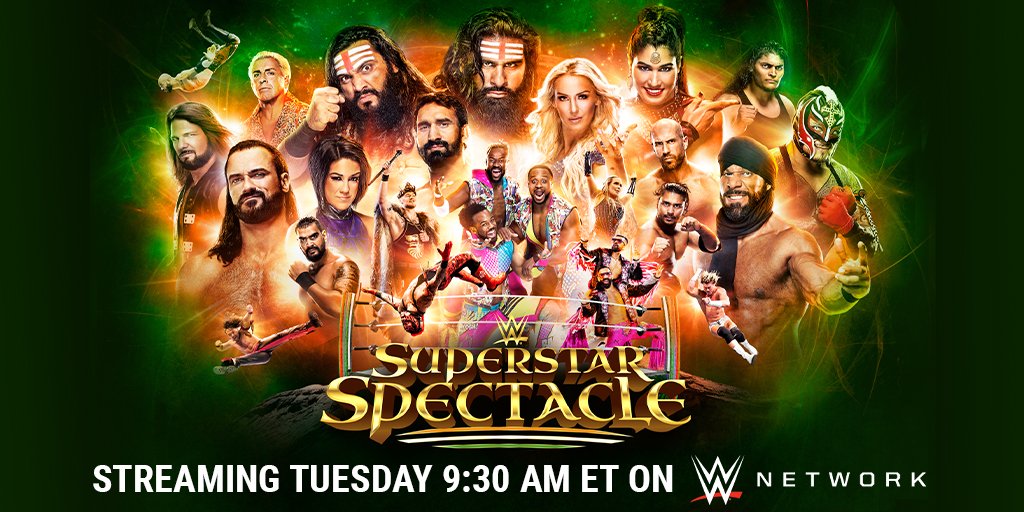 It also had a promotional picture attached to it, which featured WWE champion Drew McIntyre and WWE grand slam champion Bayley, among others. Bayley hinted that she would be appearing on the episode by replying to the tweet.
She wrote "I'M DA 'MORE'" as a way to reference to the fact that the "more" written alongside the confirmed names to appear on the Spectacle included her as well.
Bayley also features in the promotional picture. And her tweet further confirms that the fans would get to the see the Triple Crown champion in action.
The event is not a PPV per se, but rather a mini-PPV. It is a great way to make the fans of the Indian subcontinent feel included in an event where they could see their heroes at the center of the spotlight.
This event comes as the 2nd major attempt by WWE to capitalize on the Indian market after WWE hosted a live event at the Indira Gandhi stadium in 2017.
More WWE News:
Follow our dedicated WWE page for instant WWE news and updates