Lisa Riddle saw the funny side of her husband, Matt, and Bobby Lashley botching a foot stomp on Raw
One of the funniest moments on WWE Raw last week was the backstage segment between Bobby Lashley and Matt Riddle.
Lashley decided to stomp on Riddle's foot and the Original Bro felt the pain as he fell down in a heap. However, it wasn't what actually took place. The camera was panned a little too much and you could see that Lashley only stamped on the ground.
He missed Riddle's foot but the Original Bro had to act the segment out as he was injured. This caught the attention of many, including Lisa Riddle.
Lisa, the wife of Matt, has often shared her thoughts on wrestling. While she had a bit of a go at Becky Lynch in the past, she found the funny side of this botch.
She even claimed that this would feature on the popular Botchamania show. Botchamania features some of the funniest moments from all the wrestling shows and it includes a ton of mistakes and bloopers too.
It is more or less a guarantee that this will feature on Botchamania's newest episode, but at least its great that Lisa found this hilarious.
What next for Lashley and Riddle?
It is to be seen what the next step for this rivalry is. Riddle vs Lashley could happen for the United States title and the Royal Rumble could be the place for that.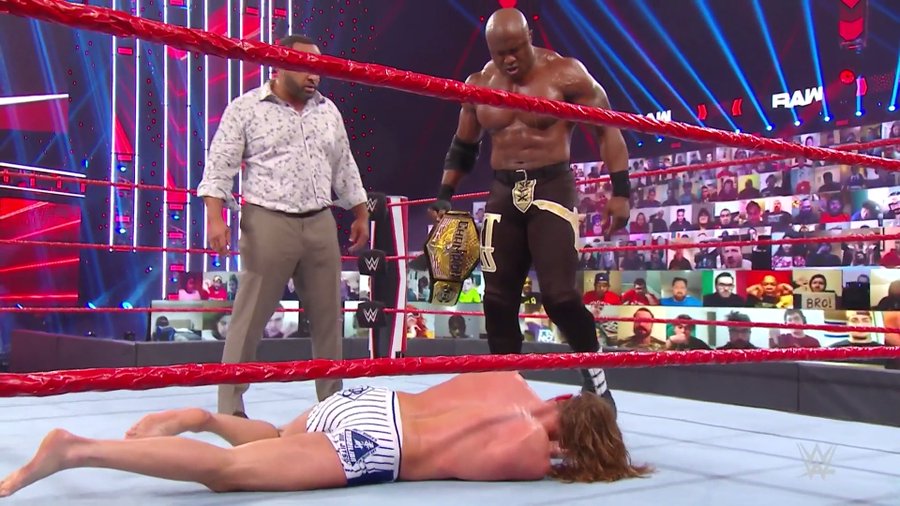 Riddle has been a bit hit and miss since his call-up to Raw. WWE have projected him as a bit of a floater and his teaming up with Jeff Hardy hasn't worked out either.
Lashley, for his part, has only grown from strength to strength since joining the Hurt Business.
More WWE news
Follow our dedicated WWE page for instant WWE news and updates