Bobby Lashley wants to take on Brock Lesnar in the future after beating Matt Riddle
Brock Lesnar taking on Bobby Lashley is a fight WWE fans have wanted to see for a long time. Lashley has even expressed his intentions of fighting Lesnar before in the media.
And now, he again states his willingness to fight the former WWE Heavyweight champion. Lesnar has not been in WWE since he lost his championship to Drew McIntyre at WrestleMania 36.
A fan posted that Lesnar vs. Lashley is a fight that should happen sometime soon on RAW. Lashley agreed with it and stated that he has constantly shown his willingness to fight the former UFC star.
However, he adds that he would focus on that only after he beats Matt Riddle. Riddle and Lashley are recently in a feud which has led to rumours of both facing each other for the United States Championship at Royal Rumble.
Bobby Lashley wants to fight Brock Lesnar but only after beating Matt Riddle
Riddle secured a 'fluke' win over the Dominator a couple of weeks back. He kept rubbing the win in Lashley's face, which irked the current United States Champion.
Lashley replied to it by saying he wants to fight Riddle. The title match happened this week on RAW, where Lashley won comfortably.
Riddle then challenged MVP right after losing to Lashley and won the fight via DQ, as he was attacked by the Real Deal. This means that their rivalry is far from over and there should be one more title match in the near future.
Calling Riddle a 'Brock Wannabe', Bobby Lashley says he wants to fight Lesnar after he is done with his ongoing feud with the King of Bros.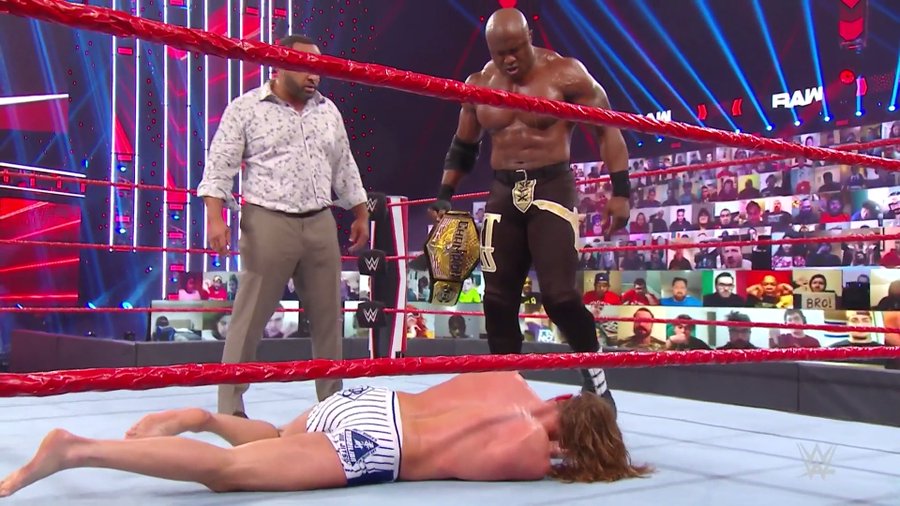 From how he has been talking about it, something indicates that the tweet is Lashley's actual plea to WWE to make that fight happen.
More WWE News:
Follow our dedicated WWE page for instant WWE news and NXT results, grades, updates and highlights