2021 NBA finals stream w/o Reddit and Buffstream: The Milwaukee Bucks beat the Phoenix Suns in Game 4 of the 2021 NBA Finals and here is the Game 5 preview, live stream details, starting line-up, and more
The NBA Finals series now stands at 2-2 as Milwaukee Bucks rallied from nine points down in the fourth quarter to defeat the Phoenix Suns 109-103 in Game 4.
The Phoenix Suns are now headed back to the Phoenix Suns Arena for Game 5 which is on Saturday (July 17) at 9 p.m. ET.
Khris Middleton put the Bucks on his back as he went on to score 40 points, 6 rebounds, and 4 assists in 43 minutes. Giannis Antetokounmpo also scored 26 points, grabbed 14 rebounds, and provided 8 assists in 43 minutes. Jrue Holiday on the other hand scored 13 points, 7 assists, and 7 rebounds.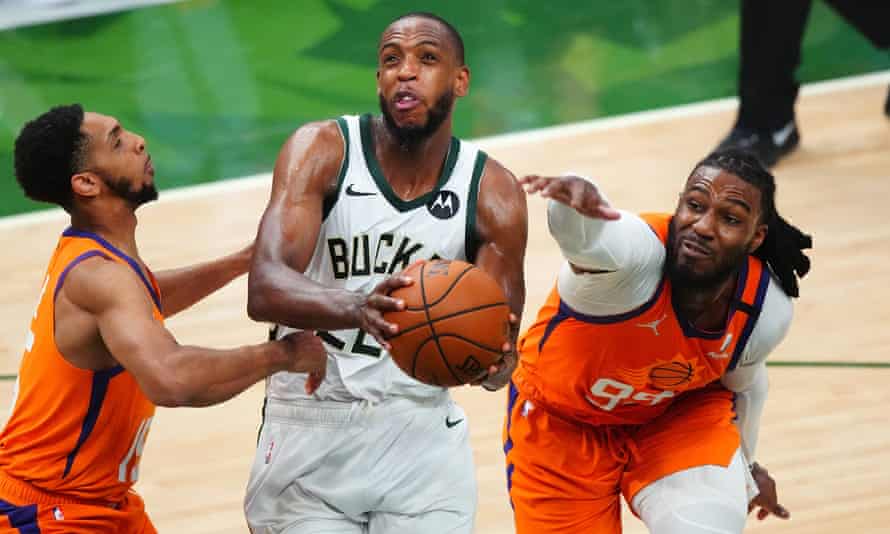 Devin Booker had a dominating night for the Suns as he scored 42 points in 38 minutes. However, it was a lost cause as Booker's teammates failed to step up for his support. Chris Paul could only score 10 points while Deandre Ayton managed just 6 points in 39 minutes.
The Suns committed 17 turnovers to only five by the Bucks and allowed 17 offensive rebounds for Milwaukee.
Phoenix Suns vs Milwaukee Bucks Game 5 NBA Finals streaming and where to watch without Reddit or Buffstream
Game 5 of the best-of-seven NBA Finals is to be held at Phoenix Suns Arena, Phoenix, Arizona. The Suns will look to defend their home against the visiting Bucks on July 17, Saturday at 9 p.m. ET.
One can stream Game 5 on several outlets that provide excellent quality links and services. NBA games can be watched on both paid and free streams options. Here are some of the streaming options available for Game 5 of the NBA Finals.
ABC has been the broadcaster of the NBA Finals for the past few years. They will be the host for every single game of the 2021 NBA Finals.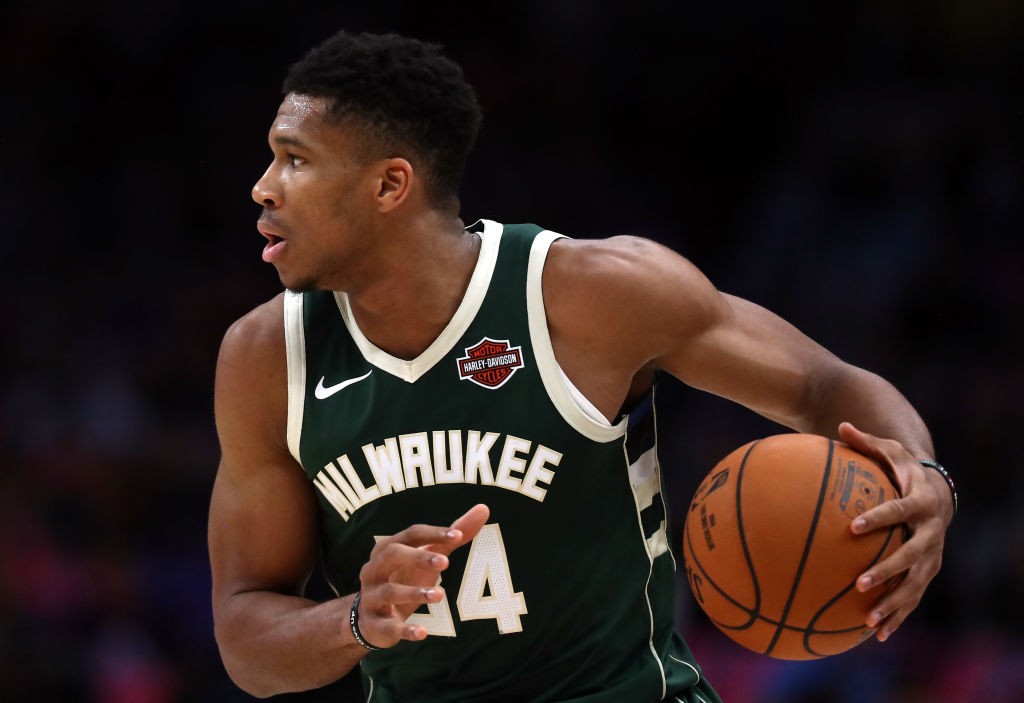 In India, you can stream NBA Finals Game 5 live on Star Sports Select, Star Sports 1, and Hotstar. ESPN is another great option to watch the game.
In the UK, Game 5 can be streamed on NBA on Sky and NBA League Pass.
You can also live stream Game 5 on the NBA League Pass and watch.nba.com. Nevertheless, you have to be a subscriber to access the service.
YouTube TV is another option where you can live stream NBA games. This service is also subscriber based and there are various price plans to choose from.
Sling TV is one of the most affordable options for streaming NBA games live. Here one can get both the free option and the paid ones.
It provides a seven-day free trial offer so you can watch few games for free before paying for the service. The Orange package is the streaming service's basic package and it includes ESPN and TNT. It is priced at $30 per month.
Hulu is another streaming alternative that has NBA live games available. The Hulu + Live TV package is priced around $54.99 per month which includes NBA games on ABC, TNT, and ESPN. Notably, Hulu also provides a seven-day free trial to experience the NBA game stream.
Phoenix Suns vs Milwaukee Bucks Game 5 predicted starting line-up
It is expected that both the teams will not make any significant changes in their starting line-ups. However, they can make strategic changes to suit the need of the game.
Devin Booker and Chris Paul are to start at guard. Jae Crowder and Mikal Bridges will start at forward, while Deandre Ayton will resume his duty as center.
The Bucks will start P.J. Tucker and Giannis Antetokounmpo at forward, Khris Middleton and Jrue Holiday at guard, and Brook Lopez as usual will start at center.
Phoenix Suns vs Milwaukee Bucks Game 5 prediction
With a deadlock in the series, both the teams are back to square one. Interestingly, this is the first time Suns have lost back-to-back games in the playoffs since Games 2 and 3 to the Los Angeles Lakers in Round 1.
The Milwaukee Bucks have gained momentum and the odds are now starting to favor the Bucks, it seems. But the Suns won the first two games at home, so as long as Chris Paul stops turning over the ball, the Suns could bounce back with another win at home.
More NBA Articles:
Follow our dedicated NBA page for more NBA articles and news updates