Joanna Jedrzejczyk vs Zhang Weili is being considered as the UFC fight of the year in 2020 but the pole ran the risk of suffering serious head injuries too
UFC 248 had a few belters but the main fight that still has everyone talking is Joanna Jedrzejczyk vs Zhang Weili.
This was for the UFC Women's Strawweight title with Zhang defending her title against the former champion.
There was already a heated rivalry between the pair and the fight went all the way to five rounds. This was a real battle and many have called it the fight of the year.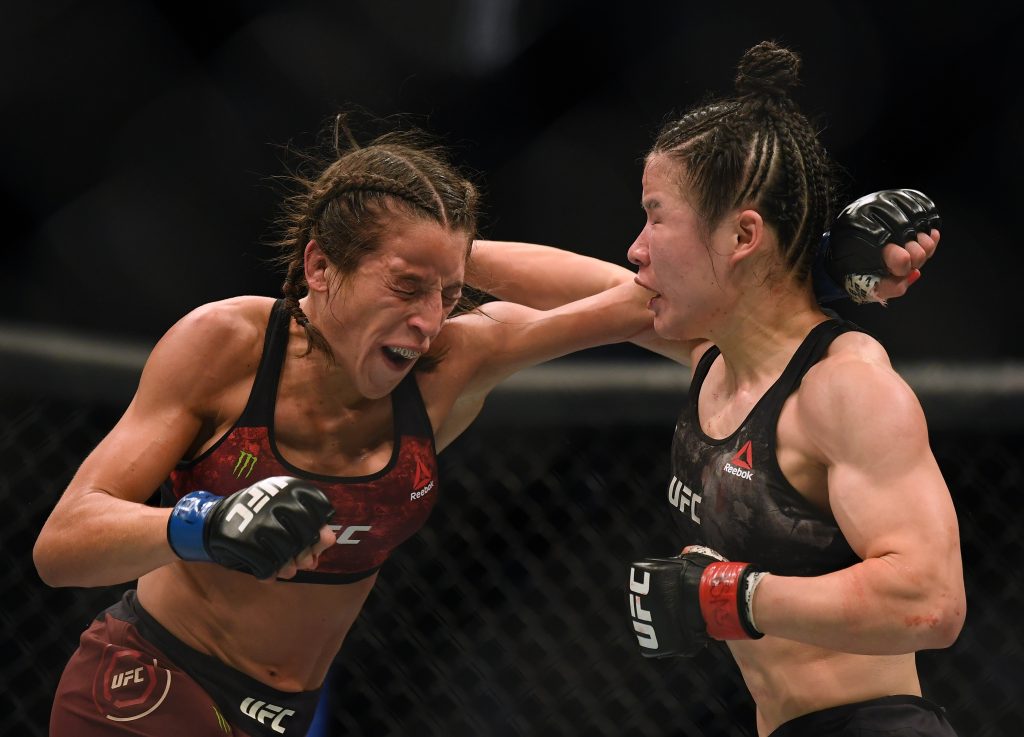 UFC announcer Bruce Buffer also shared his thoughts on the fight and claimed this was the greatest female Octagon war ever to have taken place.
"What you saw were two great champions. Both former and current coming at each other, knowing that each other was coming out with skill."
The fight was a close on and even after both women threw everything at each other, it was hard to call the winner. Zhang won the fight thanks to a split decision but Buffer would not have argued if the title changed hands or the fight was called a draw.
While Zhang was on the receiving end of some mega hits, there was a lot of concern regarding Joanna and her forehead.
It had blown up a lot during the fight and Buffer opened up on the risks she carried in the fight.
Could have been dealt a brain injury
A hit to the head is always risky and Buffer claimed that the haematoma that Jedrzejczyk suffered could have led to brain damage:
"Joanna Jedrzejczyk suffered, some people think horrific injuries because the way she looked. Everything, the haematoma that took place, the dangers of haematoma is when you have a haematoma and you are fighting, the chances are almost increased 50% where you can have something happen in a subdural way inside your brain.

"It can actually cause the worst, she came out of it, she is good."
However, Jedrzejczyk spoke after the fight and had undergone a lot of tests and she was fine. The Pole is one of the toughest women in the world and she was ready for training just a few weeks later.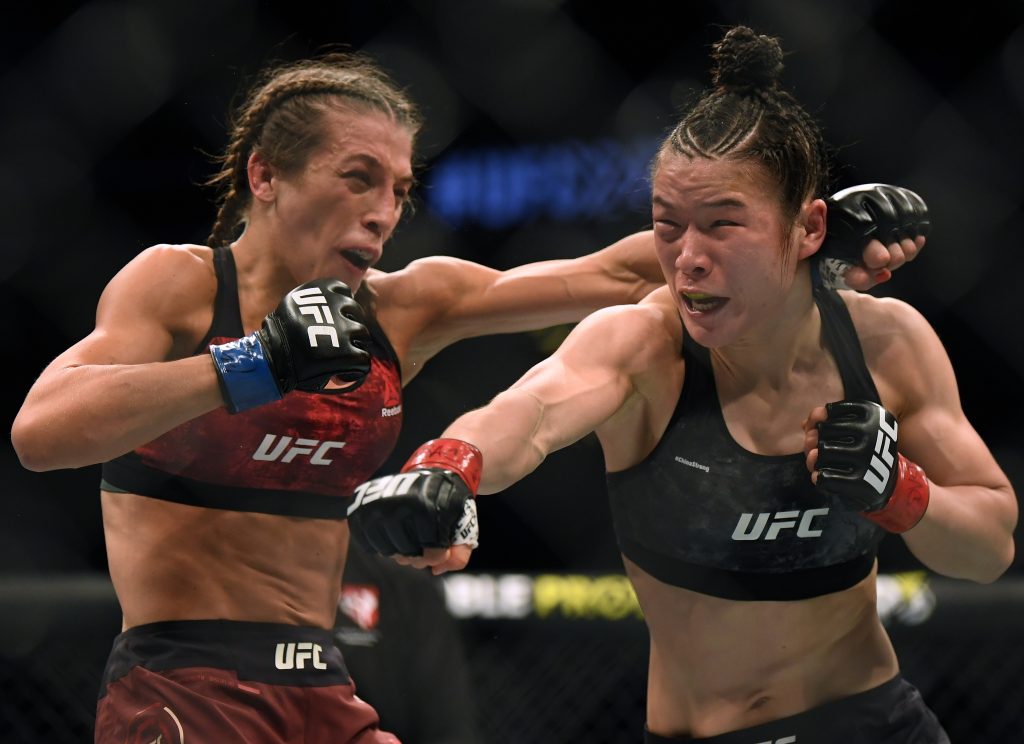 Weili and Jedrzejczyk haven't fought since that battle and it will be interesting to see if they meet again in the future.
This UFC 248 battle won't just go down as one of the fights of the year but one of the greatest in MMA history.
More UFC news
Follow our dedicated UFC page for instant UFC news and updates