UFC referee Marc Goddard claimed the viral MMA fight between Darina Madzyuk was disrespectful to the sport of MMA
MMA as a sport has had to fight hard to get to where it is. It was difficult in the earlier years to get it sanctioned across America but things are different now thanks to the work of the UFC and other promotions.
MMA is now one of the fastest-growing sports in the world and almost every continent has a top promotion trying to ensure the sport grows further.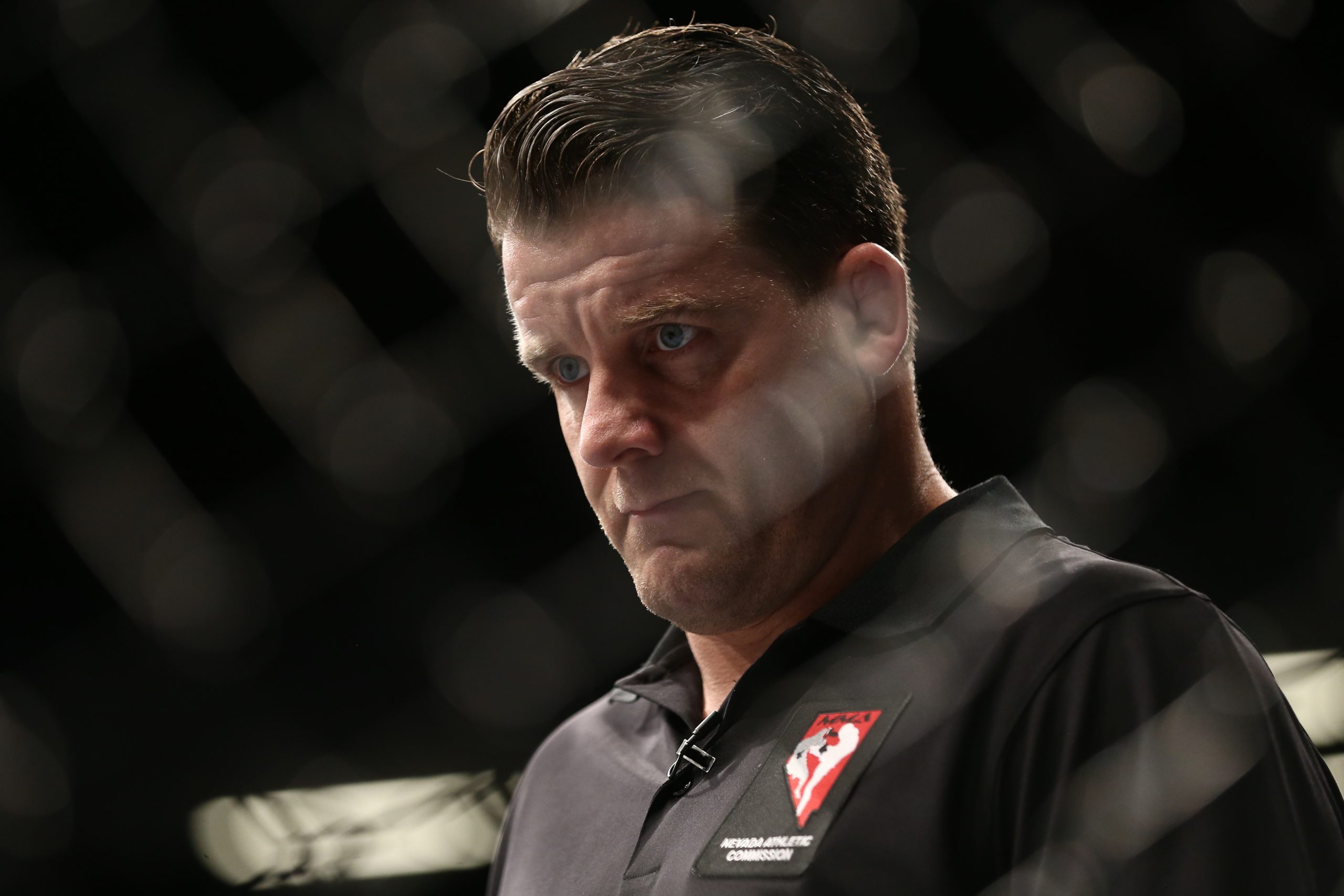 However, there will always be some who question the sport and also make fun of it. This isn't just limited to MMA but one video caught the attention of several UFC stars and even top official Marc Goddard.
A Russian video has gone viral from a show where a 529-pound man battles a 139-pound woman. This could have been a game show or something but Darina Madzyuk took on the much larger Grigory Chirstyakov.
While many would have thought the 500-pounder would have won, it was the smaller Madzyuk who got the win via TKO.
Christyakov seemed to be mocking MMA to an extent by rolling into the Octagon but he was put in his place by Madzyuk.
Goddard not impressed
The UFC referee has called some of the biggest fights in the business and he blasted this crazy fight. Goddard blasted this show as something that was "abysmal", "sickening" and "shameful" and suggested this was how some outsiders see the world of the UFC:
This is what we are dealing with – in 2020. This is what we are fighting against as the parallels & negative connotations are continually drawn. To outsiders & detractors this is MMA. Shameful. Sickening. Abysmal. 😔 https://t.co/lWDyXy7R0z

— Marc Goddard (@marcgoddard_uk) November 28, 2020
While Goddard is right in his own way, all sports are mocked in this manner. Some of the UFC stars saw the funny side of it too.
UFC legend and former champion Michael Bisping decided to compare this super heavyweight with a character from Austin Powers.
It's the Russian Fat Bastard. https://t.co/vhb19G2sBx

— michael (@bisping) November 28, 2020
The size was a perfect copy of the Austin Powers character and though the Russian gave up without much of a real fight.
More UFC news
Follow our dedicated UFC page for instant UFC news and updates