Why Chelsea should sign Jude Bellingham with the future in mind
According to Eurosport (h/t Express), Chelsea are eyeing Borussia Dortmund youngster Jude Bellingham as a target in the summer of 2022. The Blues have been made to think twice about their priority target Declan Rice after being told by West Ham United that they would have to cough up £73million for the defensive-midfielder.
Bellingham was pursued by Manchester United before the player agreed to join Dortmund this summer. Sir Alex Ferguson personally gave the teenager a tour of Old Trafford in a bid to convince him. However, the Englishman chose to join BVB due to their ability to nurture young talents such as Jadon Sancho. (h/t Express)
Profile
After 9 years at the youth level, exceeding at every stage and showing signs of real talent, Bellingham was promoted to Birmingham's senior team in August 2019. In the same month, he became the club's youngest-ever starter and goalscorer as a 16-year-old.
The 2003-born youngster drew interest from Manchester United and Chelsea as early as January 2020 but decided to stay at Birmingham to get an offer from a 'better club' in the summer. He went on to feature in 44 games for Birmingham in his one year there. In the summer of 2020, he was snapped up by Borussia Dortmund.
Why a move for Bellingham in 2022 makes perfect sense for Chelsea
As suggested above, Chelsea will decide to move for the youngster in 2022. The player's contract at Dortmund runs out in the summer of 2023. Hence, it will be a wise decision for Frank Lampard to wait until Bellingham nears the end of it. Until then, the midfielder, who will be 19 in 2022, will have one and a half year's time in the Bundesliga to develop further before Chelsea can decide to bring him to the Premier League.
Bellingham can play in any position across the midfield, which would be a huge asset for any team. Such was the youngster's impact in his time at Birmingham City that the club retired the number 22 jersey when the midfielder left in the summer of 2020 as a 17-year-old.
With a massive price tag slapped on Declan Rice, Lampard may be better off pursuing Bellingham, whose heatmap shows how versatile and commanding he is on the pitch at such a young age. Chelsea's two main central holding midfielders N'Golo Kante and Jorginho will both see their contract expire in 2023, and will be above the age of 30 by 2022.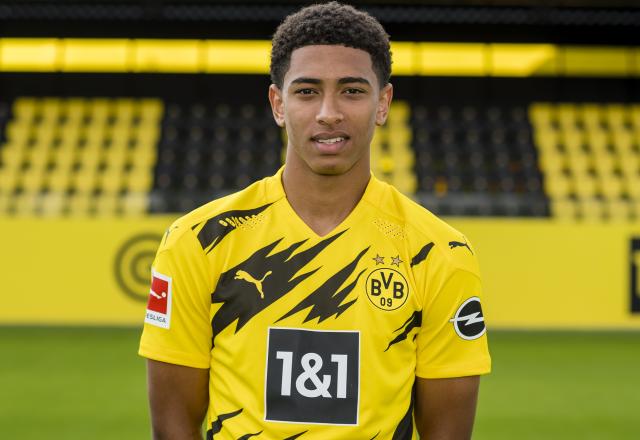 In such a situation, replacing them for the long-term could very well be on Lampard's mind. Bellingham is a prodigy and if he continues his development down the right path, he could be a player capable of leading Chelsea into a new era.
Verdict
Currently, Chelsea are not short of quality throughout their squad, especially in the creative department of midfield.
Making space in the squad after cutting off wantaway players will also be something Lampard should take care of before spending on another player. Hence, while the move does not make sense right now, Chelsea should definitely pursue the player in 18 months' time.