Why Edin Dzeko would be a fantastic short-term solution for Manchester City
According to Manchester Evening News, the 34-year-old Edin Dzeko is being seen by a majority of the Manchester City fanbase as a perfect solution for their shortage of strikers upfront. Goal.com (h/t Daily Mail) linked the veteran striker with a move to Serie A club Juventus in the summer, but the rumoured £15million move did not materialize. Manchester City fans are now hoping for Dzeko to reunite with the Manchester club in the upcoming window. (h/t Manchester Evening News)
The Bosnia & Herzegovina striker joined Manchester City in January 2011 from Wolfsburg for £27million. He netted 72 goals in his 189 appearances for the club and won two Premier League titles before leaving for AS Roma in 2015.
Manchester City need options upfront
Sergio Aguero is undoubtedly one of the greatest Manchester City strikers ever, but the Argentine is notoriously injury-prone. He picked up another hamstring injury on October 26, which has sidelined him for up to a month. Impressively, Aguero's alternative Gabriel Jesus has averaged a goal every 128 minutes for Manchester City.
But even he is not immune from the wear and tear of the Premier League. Jesus missed 9 games this season after a hamstring injury, before coming back into the squad recently. In the absence of both their strikers, City experimented up front. The Citizens had to play 17-year-old Liam Delap or start wingers such as Ferran Torres at centre-forward.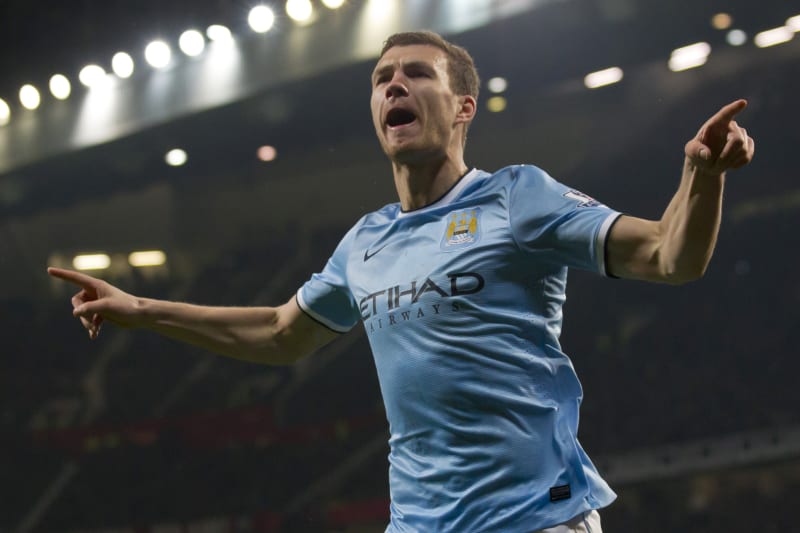 For a team challenging for top honours, such a situation should not be arising. This is why Pep Guardiola admitted to looking for strikers this summer. Although no strikers joined City as Guardiola said that the right players didn't make themselves available in the market.
Why Edin Dzeko to Manchester City would suit Guardiola
Manchester City have uncharacteristically scored just 10 goals in their first 7 matches, which is the 2nd lowest for any team in the top half of the table. At the current rate, City would end up with 54 goals at the end of the season, which is dismal for a team that scored 100+ league goals in two of the past three seasons.
Eden Dzeko is no stranger to scoring and creating goals. The 1.93-metre tall striker has scored 109 times and created 51 goals in his 229 outings for AS Roma. (h/t Transfermarkt) Such statistics would surely boost Manchester City's title hopes.
With age not on his side and his contract expiring in the summer of 2022, any deal for Dzeko would not warrant a huge sum.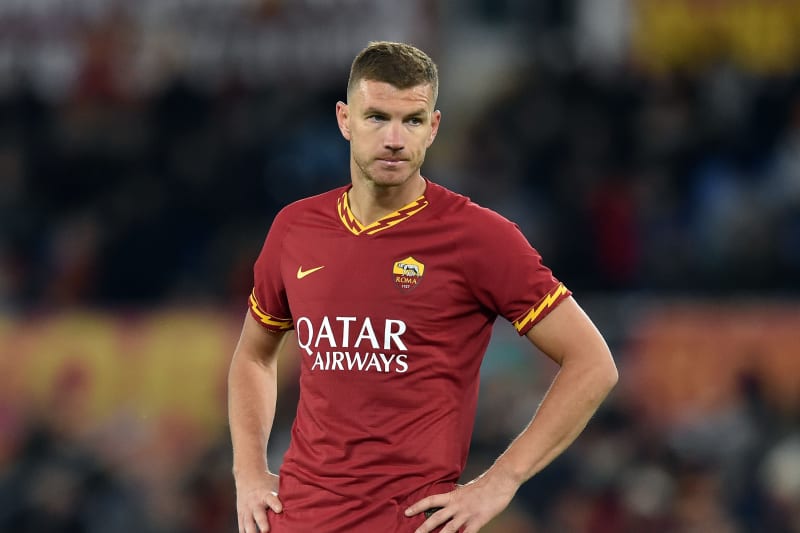 The biggest hurdle to the move, however, would be Roma's shortage of depth up front. Dzeko is AS Roma's captain and their first-choice centre-forward. Apart from him and his alternative, Borja Mayoral, Roma do not possess an out-and-out striker. Any deal that sees Dzeko move to City may hence require a deal elsewhere that ensures Roma can replace their captain.
Verdict
Manchester City are short of goals and they are devoid of natural strikers apart from Aguero and Jesus. They may experiment with wingers playing in the centre-forward position, but such a tactic can only work for so long. Pep Guardiola would know that for the ambitions that Manchester City possess, and the number of fixtures City have this season, they would need a stacked frontline.
A move for Dzeko would highly suit Manchester City, even if it inconveniences Roma. The Cityzens can use a player of his experience and class until they find a long-term striker who can replace Aguero.
If the player is open to a return to Manchester and is guaranteed game time, Dzeko may very well find himself back in the Premier League. But for that to happen, Pep would have to show formal interest in the Bosnian, of which there has been none so far.